A Grand Monday: Toyota Starlet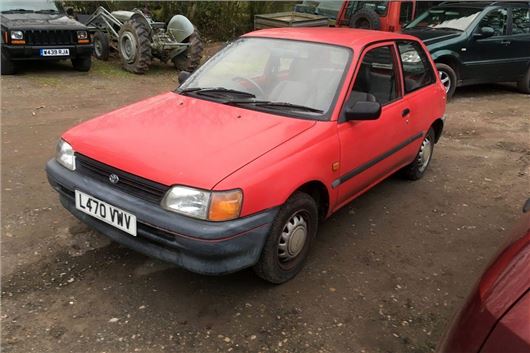 Published 04 March 2019
There are some cars that you just don't notice until they practically don't exist any longer, and the Toyota Starlet '80-Series' is one such car.
Launched at the 1990 Geneva Motor Show, not that a huge amount of people noticed, it was sold as a three- or five-door hatchback and remained on sale until 1996, when it was replaced by the '90-Series'.
There are less than 100 still registered in the UK and there weren't that many to start with, but for those in the know, the Japanese supermini has something of a cult following.
Part of that is down to the styling - what looked bland and uninspiring in its day is now oh-so-Nineties that it has morphed into something cool. And part of it is down to a revvy 1.3-litre 12v engine with three valves per cylinder, that's both mechanically fascinating and surprisingly peppy. They handle pretty well, too - like so many Japanese cars of its era, the Starlet 80 is far more fun to drive than it looks like it should be.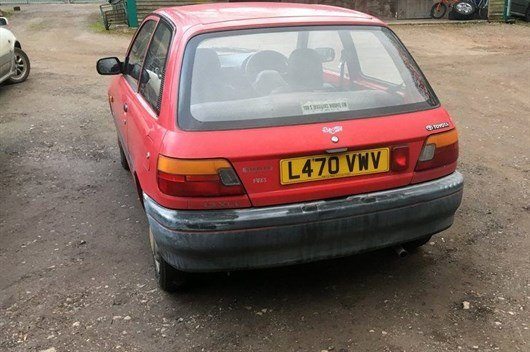 This example has covered almost 100,000 miles, but is completely rot-free, as its MoT history testifies. It would benefit from a polish and some detailing, but apart from that it appears to be in superb order, and comes with a full service history. 
If you're looking for something cool, fun and cheap to run, then for £750 this is certainly different. 
Comments
Author

Craig Cheetham
Latest