Future Classic Friday: Alfa Romeo 147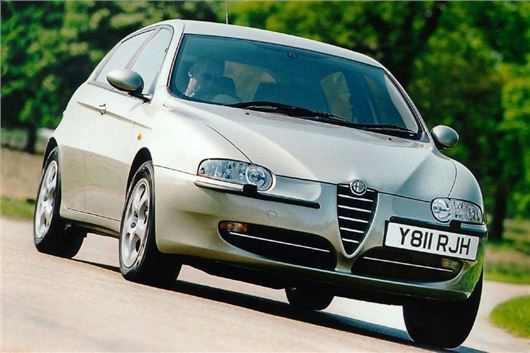 Published 09 March 2018
Winning the European Car of the Year award doesn't always mark a car out as something special - the Chrysler Alpine, Renault 9 and Peugeot 307 are clear examples of that. 
However, the 2001 winner was a popular choice among car enthusiasts. Alfa Romeo's new 147 was the family hatchback of choice for the nation's petrolheads, with styling from the 156's creator, Walter de Silva, a rewarding chassis and a beguiling engine note from its Twin Spark petrol engines (the JTD diesels, less so, but these at least filled a market requirement).
Indeed, European Car of the Year 2001 was one of 27 awards won by the 147, which also took Germany's coveted 'Golden Steering Wheel' and the pan-European Auto 1 award. The motoring media loved it...
That's hardly surprising, either, as it was a pleasure to drive. Eager, revvy, and with a sense of improved interior quality... that turned out not to be as good as the launch spec cars promised.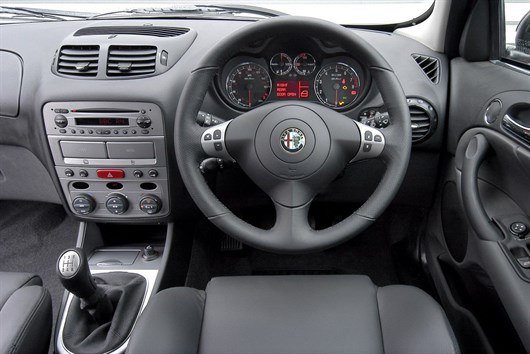 But it was an Alfa Romeo, and that meant it was fundamentally flawed. Anyone who has owned (and inevitably loved) an Alfa will tell you this. The offset driving positon, clunky gearchange and slightly odd steering feel were matched by low-rent plastics and a distinct lack of ergonomic forethought. You couldn't, for example, eject a CD if there was a cup in one of the cup holders, which would seem pretty obvious to many. 
But it came with a level of charm and character not seen on any other car in its class.
It was enough for Alfa Romeo to sell more than 26,000 147s in the UK. Compared to the market-leading Ford Focus and Vauxhall Astra, the sales figures were a drop in the ocean, but by Alfa Romeo standards they were pretty good. However, the model suffered from typically poor residual values - an Alfa Romeo stigma that affects the UK market more than any other, and which makes them descend all-too-rapdily into the banger doldrums. And that, right now, is where the 147 sits. 
Only a third of the 147s sold in the UK are still registered, and of those the vast majority are teetering on the brink, with only the warm-hatch Q2 and full performance GTA attracting any kind of decent money. Both of those are on the way to becoming a future classic - but what of the more ordinary models?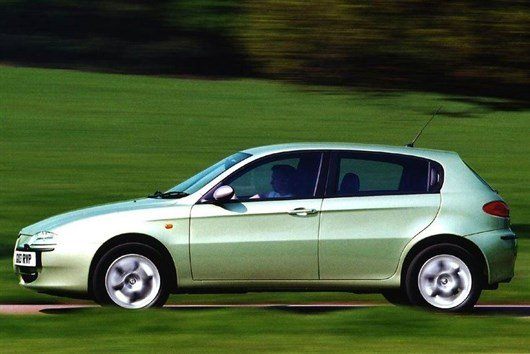 With plenty around from as little as £500 for something presentable, with a decent amount of MoT, they currently sit in the 'characterful banger' area of the market. Even at these prices, most are bought by enthusiasts, as the general public tend to live (irrationally, other than for the rather flaky Selespeed semi-auto) in fear of Alfa Romeos, and their reputation of old.
Is that fair? Well, maybe, maybe not. After all, it's hard to deny that a comparable Ford Focus or Vauxhall Astra will be easier and cheaper to own and run. Neither, though, has the pure heart and soul of an Alfa Romeo, and the 147 is currently one of the cheapest ways to experience that. 
It also looks like no other car on the road - it's sinewy curves and narrow lamp clusters helping it age well. Indeed, the pre-2004 non-facelift cars look more contemporary than later models when you see them in today's traffic.
The 147's time as a future classic will one day come. In some respects, it's there already, but only in the sense of a fun car to own that you don't mind chucking away once you've had your giggles. It like many of its peers, the 147 will only be appreciated once they've all but disappeared - at which point, those who remember the model with affection will start to recognise how good they were. See also: Alfasud.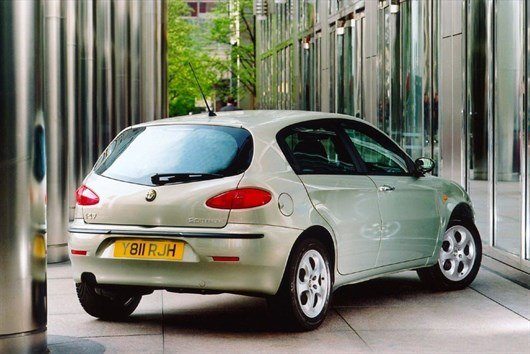 Comments
Author

Craig Cheetham
Latest