Heroes: Dan Gurney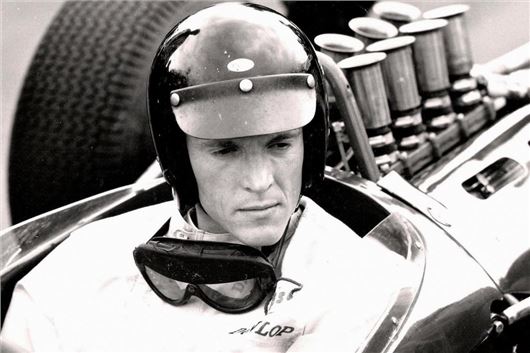 Published 30 January 2018
Motorsport heroes don't come much bigger than Dan Gurney – and that's not just because, at a mighty six feet four inches in height, he was one of the tallest competitors of his era. Gurney, who died in January at the age of 86, was a giant of motorsport in more ways than mere stature.
He never won a Formula One World Championship, but Gurney did succeed in winning four separate races, giving him a decent enough showing on the Formula One all-time leader board. But that's only a tiny part of the story; Gurney was no one-trick pony, as his vast list of driving achievements goes to prove.
Anyone who was around in the second half of the 1950s and throughout the 1960s will recall Gurney's epic battles against drivers like Stirling Moss, Jim Clark, John Surtees, Jack Brabham, Graham Hill and many others, fighting it out for supremacy on classic circuits like the Nurburgring, Targa Florio and Monte Carlo. By the time he retired from active driving in 1970, Gurney had raced in 312 events in 20 countries, competing in dozens of different cars, winning 51 races and finishing on the podium a further 47 times.
Aside from his Formula One victories, Dan Gurney also won a total of seven Indy Car and five NASCAR races, as well as twice achieving second place in the Indy 500. He went on to achieve wins in Trans-Am, Can-Am and Sports Car races, including the endurance classics at the Nurburgring, Daytona, Sebring and Le Mans, as well as claiming 42 pole positions throughout his career. In fact, out of the impressive total of 312 races he competed in during his fifteen years behind the wheel, Gurney started from the front row in almost a third of them.
There's even more to Dan Gurney than his achievements as a racing driver though, for his entrepreneurial spirit and engineering prowess saw him also succeeding in race car production. His secondary career as the manufacturer of Eagle racing cars and as team owner of All-American Racers became all-consuming after Dan's retirement from competitive driving in 1970.
Gurney was also no stranger to Hollywood, having been a member of the Screen Actors' Guild since 1965, and appeared in motor racing-based films such as Winning, A Man and a Woman, and Grand Prix. Just as impressively, it was Gurney's win of the Cannonball Run across the USA in 1971 that inspired his friend and co-driver, Brock Yates, to write the screenplay for the Cannonball movies.
Dan's first foray into the world of amateur motorsport occurred when he bought a Triumph TR2 and took to the tracks, proving himself to be highly capable behind the wheel. He earned an invitation to drive for Ferrari in 1958, landing a contract to race Formula One for the team the following year. He then moved to BRM for 1960 and on to Porsche for 1961, before a subsequent switch to Brabham – frequently challenging Jim Clark for points in both 1963 and '64.
Despite his successes behind the wheel, it's Gurney's involvement with All American Racers that brought him some of the greatest recognition. The company dates back to 1965, when Gurney and Carroll Shelby – who were already involved in a successful relationship as driver and team owner respectively of Shelby Cobras and Shelby Fords – joined forces to establish a new race car manufacturing company, which became known for its highly competitive Eagle racers. These were soon popular both in the USA and throughout Europe, driven by famous names like Bruce McLaren, Denny Hulme, Ritchie Ginther, James Hunt and many more.
The biggest achievement for AAR, however, came with Gurney's victory in the 1967 Belgian Grand Prix, driving his own factory-prepared Eagle. This win marked the first time in the history of Grand Prix racing that an American had won driving a car of his own construction – a feat that has never been repeated by any other driver. Dan Gurney's place in the Formula One history books was assured.
Comments
Author

Keith Moody
Latest