Future Classic Friday: Saab 9-3 Viggen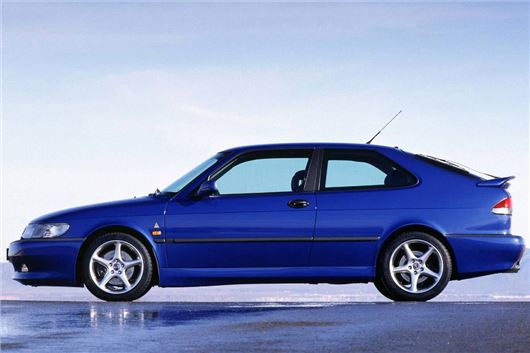 Published 24 November 2017
The 1994 Saab 900 was the first of the Swedish brand's cars to be fully developed by General Motors, and despite its tyically quirky appearance, it was a significantly more ordinary car than its oddball predecessor.
It was a model that GM hoped would move Saab towards a more conventional market, but it was also a decision that upset Saab purists. Under the skin, the 900 used the ageing Vauxhall Cavalier platform, but with the heavier Saab bodywork and narrow track, it offered very little for the enthusiastic driver. And this was a problem, because Saab was a company whose reputation had grown through rallying, and through being one of the first manufacturers to offer a front-wheel-drive turbocharged car.
The lack of any kind of performance aspirations meant the 900 didn't fare well with enthusiasts, though by 1998, when it morphed into the visually similar 9-3, it was a much better car to drive.
What Saab truly needed was a high performance model, and it had already experimented with one, The 900 SVO (for Special Vehicle Operations) Coupe concept was first previewed in 1995, but it would be four years later before buyers could actually get their hands on a proper performance model, by which time 900 had become 9-3.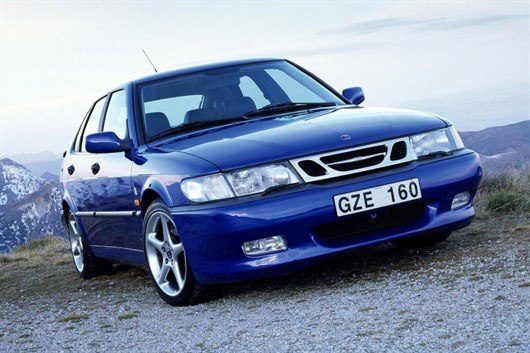 Working in partnership with Tom Walkinshaw Racing (TWR) in the UK, which had already worked with Saab's arch-rival, Volvo, to develop the 850T5, the high performance 9-3 had a heavily revised chassis, a faster steering rack, stiffer springs and dampers and uprated brake calipers, while the styling kit was virtually unchanged from that previewed on the 900 SVO. 
The newcomer took its name from one of the Swedish company's fighter jets, the Saab 37 Viggen Thunderbolt, and the badge replicated the aeroplane's identification markers. There was no doubt that the company was trading off its aircraft heritage, which had worked for it previously, but would the 9-3 Viggen live up to expectations?
The answer is: partly. There was certainly no questioning its performance credentials. The turbocharged 2.3-litre B235R engine specially developed for the model was lethal, with 230bhp and 258 lb ft of torque - quite substantial for a front-wheel-drive car, especially one with a long wheelbase and a narrow track. It could sprint from 0-60mph in 6.4 seconds and on to a top speed of 155mph, making it (at the time) the fastest Saab ever.
TWR's engineers had worked hard to find a way of transmitting the power delivery to the road, while Saab itself had developed a new engine management system that it claimed would reduce turbo lag and give a more linear power delivery, though in reality it was still very much a case of 'all or nothing' in the acceleration department. Other performance cars did it better, but few with quite as much drama. Certainly, driving the Viggen was always a thrilling experience, albeit one that left fans of more traditional performance cars wondering if it was perhaps a little uncouth.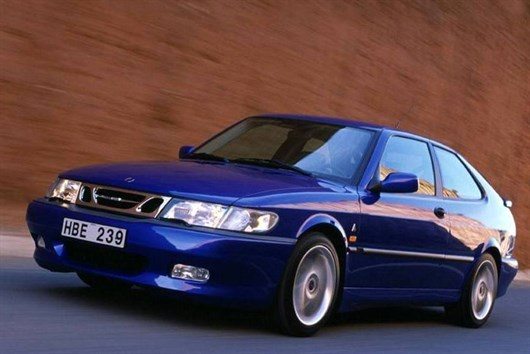 And it was. But that was, and remains, part of its appeal. Externally, the Viggen looks pretty much like a standard 9-3, albeit one with a lower ride height, a few styling tweaks and some smart alloys. It doesn't give a huge amount away as to its performance potential, but when fully unleashed it absolutely flies, with in-gear acceleration when the turbo kicks in delivering a real kick in the back. 
And that, in many respects, makes it the perfect successor to the original 900 Turbo, for its charcteristics are largely the same, but somewhat amplified.
Needless to say, then, the Viggen is a car with a cult following. It's also a very rare car - less than 400 were sold in the UK, over half of which were in the Viggen-only Lightning Blue (other colours were black, silver and yellow). They're catching on, too. A couple of years ago, you could pick up an up-and-running Viggen for under a grand, but the cheapest examples on sale at the moment are around the £2k mark, with the best ones fetching triple that.
Fundamentally flawed, utterly bonkers and extremely loveable, the 9-3 Viggen is perhaps the one GM-derived Saab that came closest to the brand's original virtues. And for that reason alone, its classic status is assured.
Comments
Author

Craig Cheetham
Latest
Compare classic car insurance quotes and buy online. A friendly service offering access to a range of policies and benefits.

Get a quote