A Grand Monday: BMW 528i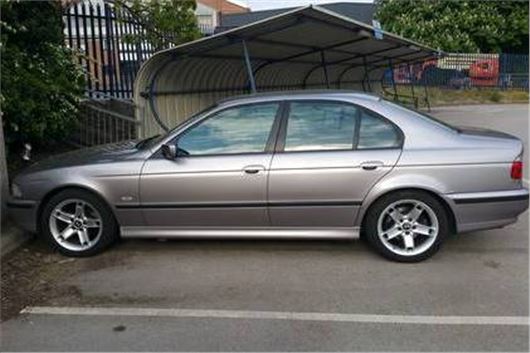 Published 13 November 2017
If our Future Classic Friday piece on the E39 BMW 5-Series was enough to whet your appetite for a Barvarian autobahn-stormer, then this week's sub-£1000 star of the small ads is bound to apeal.
It's a 1999 T-plate 528i, with M-Sport alloys and suspension, and in a terrific colour scheme - gunmetal grey with black leather.
It has a full BMW service history and MoT until June next year, and has been enthusiast-owned for the past three years. It has M-sport uprated and lowered sports suspension (with new springs and bushes all round). Other work includes new radiator, new camshaft sensor, all recent new tyres, new bushes all round, new headlights with uprated headlight bulbs. Plus, there are two green service lights still on.
The vendor is quite honest about there being some rust on the rear arches (not uncommon for an E39), as well as a non-functioning sunroof and cracked windscreen, so these are things you should bear in mind if you expect perfection.
If you just want a nice, usable E39 in a lovely spec and with one of the best engines (a 2.8-litre straight-six), then this one surely has to be worth a look?
Sure, it's not perfect, but at £995, it's a lot of car for not a huge outlay, and one that we don't think is likely to depreciate any time soon.
Comments
Author

Craig Cheetham
Latest