Future Classic Friday: Volkswagen Lupo GTi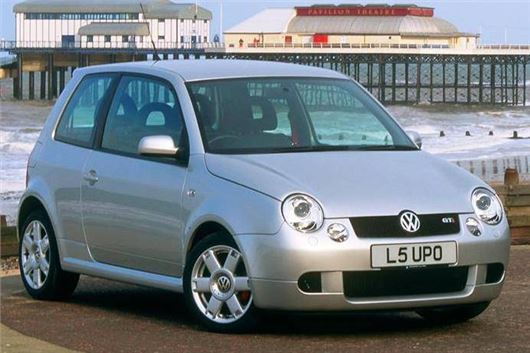 Published 14 July 2017
When Volkswagen launched the GTi version of its Mk4 Golf, it came in for a bit of criticism. While there was no denying that the new car was well finished and smart to look at, fans of the iconic badge were a little bit miffed that the fourth-generation GTi was nothing more than a trim level - a mildly performance-oriented derivative of the family hatchback on which it was based.
In many respects, that wasn't a bad thing. It was considered premium, a bit posher than your average hot hatch, but it was no real driver's car, and that - alas - was what the GTi DNA was all about.
But there was a GTi in the Volkswagen range that was true to its roots. All you had to do was look away from the obvious.
Launched in 1999, the Lupo GTi wasn't the most likely candidate for hot hatch lunacy. Indeed, the logic behind equipping a three-door city car with tuned suspension, a 125bhp 1.6-litre engine, figure-hugging sports seats and a raspy exhaust was questionable to say the least.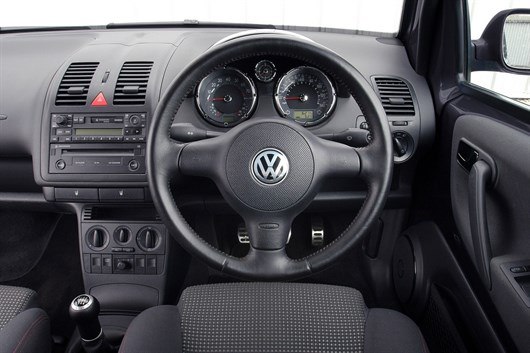 But all of that was soon forgotten as soon as you slipped behind its chunky leather-trimmed steering wheel. From the minor details, such as the GTi 'golf ball' gear knob, chrome-ringed dials, metal pedals and exposed allen bolts, though to its characterful 'bap-bap-bap' on idle, the Lupo GTi delivered on all of its promises.
It was an absolute scream to drive, too. In the wet, traction was non-existent, but on a dry road it would accelerate from 0-60mph in less than eight seconds, with a top speed of 127mph - 2mph more than the 2.0-litre 8v Golf that bore the same magic three letters in its name. 
It was also a car you could throw around with gay abandon. Fat tyres, a sharp turn-in and prominent but predictable understeer made it an absolute joy to scoot around in, especially in congested city streets, where its cheeky looks, diminutive dimensions and eager urgency made it a pleasure to thread through traffic.
Yet beyond the city limits, the Lupo had something in reserve, especially in post-2001 models which came with a six-speed transmisison. For despite its city car looks, the ride was acceptably composed, and it didn't feel out of its depth blasting down the motorway.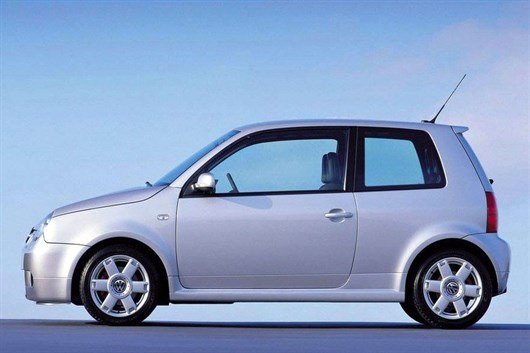 Indeed, the only thing that really counted against it was its price tag. Back in 2001, £13,000 was enough to buy you a mid-range Golf or Focus, and was only marginally shy of a MINI Cooper - an equally entertaining car, albeit one with less of a sense of urgency. 
In many ways, then, the Lupo GTi was a car with an identity crisis. It was neither a mature hot hatch, nor a lively city car, but an amalgam of the two. And while that made it a bloody good car, and one that remains to this day an absolute joy to thrash about in, it also makes it a car of which awareness is fairly low, especially outside of Volkswagen circles.
Within them, Lupo GTis are ripe for modification, with 'stance' and banded wheels outweighing the sheer joy that can be found from blatting around in a standard, unmodified example.
Buy one now, before they all disappear. You won't be disappointed.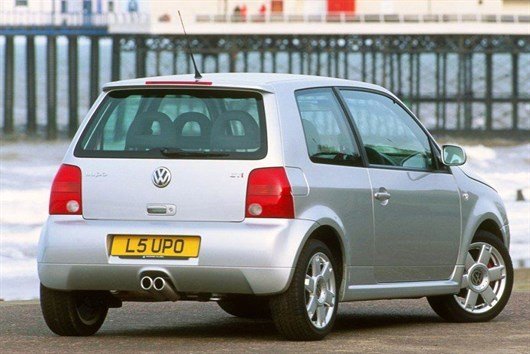 Comments
Author

Craig Cheetham
Latest