A Grand Monday : Mazda 626 EGi Coupe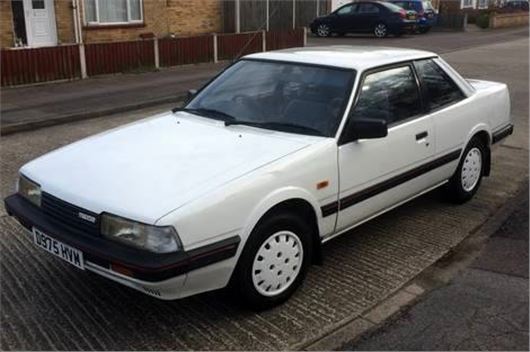 Published 17 July 2017
There's quite a bit of love out there these days for 1980s Japanese classics, and they don't come more Eighties, nor typically Japanese, than this one. 
The second generation Mazda 626 (or Capella, as it was known in the domestic market) was launched in 1984 and was the first big Mazda to enjoy reasonable success in Europe, thanks to its excellent road manners, good build quality and excellent levels of standard kit.
As well as the four and five-door models, the latter of which was by far the best selling version in the UK, there was also a little known coupe. Total sales were in the low thousands, and today there are just ten examples left on DVLA records - eight SORN and two currently taxed.
Here, then, is one of only two EGi coupes that are known to survive. What's more, it's being offered a very affordable price by a very enthusiastic owner, Mark, who is slimming down his fleet of cars in order to save money up to get married. It happens to the best of us, mate...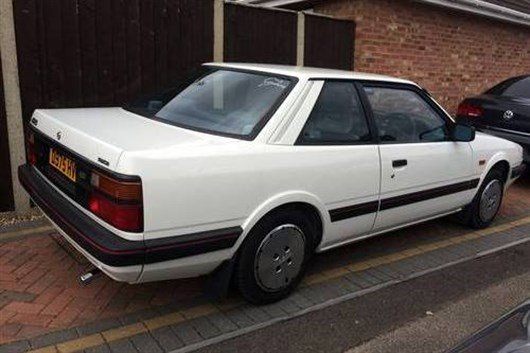 So, what does your £995 get you? The answer is a car that has been thoroughly recommissioned by its current custodian, after being with the previous key holder for 25 years. In the past two years, he has recommissioned the car with a full respray, new tyres all round, front brake pads and discs, rear pads, rear caliper, inlet manifold, battery, wiper blades, washer jets, fuel pump, plugs, leads and various other bits and pieces, including some rare trim parts imported from the USA and Australia.
It's a car that has clearly been cherished, and it fully deserves to go to an equally caring new owner. It has a few minor cosmetic blemishes, but nothing too scary, while at 94,000 miles it's barely run-in for a Japanese classic of this era. Mechanically, they're pretty indestructible.
A pretty cool way to travel for not much outlay - try finding another (you might, of course, but there's only one other definitely on the road!).
Comments
Author

Craig Cheetham
Latest