Future Classic Friday: Rover Streetwise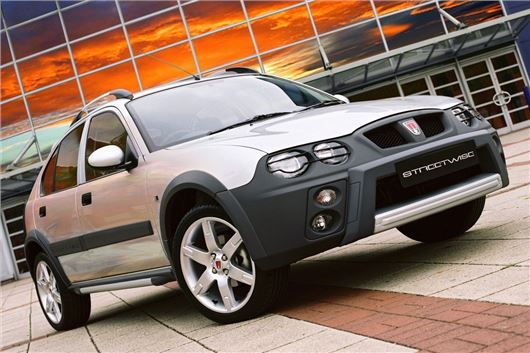 Published 30 June 2017
Desperate times often call for desperate measures, and in the eyes of many the Rover Streetwise was a perfect example of how MG Rover was clutching at whatever straws it could grasp to keep itself afloat.
Based on the Rover 25, itself getting  bit long in the tooth, the Streetwise took the small hatchback concept and jacked it up, with thick plastic body cladding, a raised ride height and a selection of chunky interior and exterior details which it called 'Street Gear' (if you went the whole hog, you could have light protectors and even a sump guard), along with a new twin back seat that made the Streewise a four rather than five-seater, but with added modular storage.
This was, they told us, an 'Urban On-Roader'. A car designed for the youth of the early 2000s to embrace all that was cool about the booming SUV market, but in a pint-sized, economical, Union Jack waving package. 
To be fair to the Streetwise, that's exactly what it was. And in certain places - Paris, Madrid and Moscow to name a few - it was a big hit, its chunky cladding fending off parking dings while its raised ride height took city potholes and high kerbs in its stride.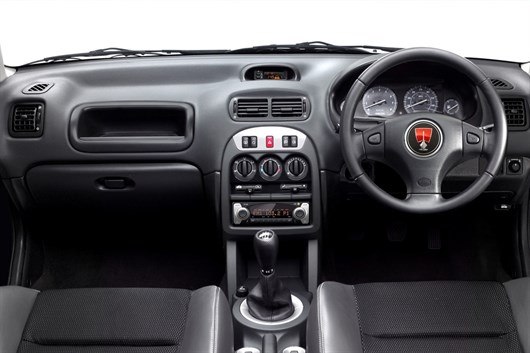 But the interesting concept behind it couldn't disguise the car's packaging limitations, nor its age. Cheap switchgear (improved with the 2004 facelift, which looked almost identical save for the irritatingly deleted boot release button), a cramped driving position and a less than intuitive cabin layout were hardly benefits when the supermini market was developing apace.
And that's a shame, because to drive the Streetwise was quite good fun. Both the 103bhp 1.4 'SE' and 110bhp diesel were quicker than other cars in their class, while larger wheels and fatter tyres than the 25, along with a suspension tune more closely related to that of the MG ZR hot hatch, meant it was a real hoot to drive. 
Rover tried its best on extremely limited resources - no matter how badly managed the company was during its death throes, you can't fault the sheer effort that its engineers and marketeers threw in to keep it on life support - with a range of vibrant colours including bright reds, blues and yellows to give the Streetwise more 'youth appeal', but although it enjoyed some showroom success, the car was never going to be MG Rover's saviour. Instead, it's a mere footnote in the brand's varied, and ultimately tragic, 100-year history.
Today, it's easy to laugh at the Streetwise, but to do so fails to acknowledge its influence. The concept was clearly good enough for some of the biggest players in the market to jump on the bandwagon. Volkswagen came along next with the beefed up Polo Dune, whilst, startled by the Rover's Parisian success, Citroen introduced the C3 XTR.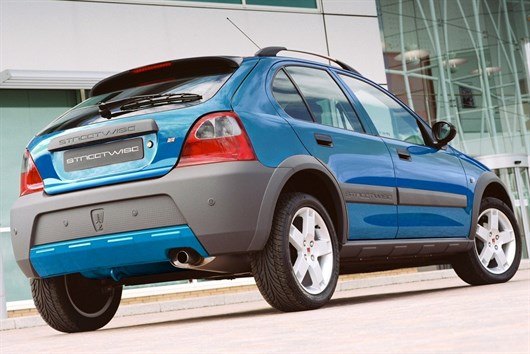 This was almost identical in concept, and a clear influence behind today's Citroen Cactus, a car designed to shrug off the ardours of city life and one that is universally embraced as a great car by the world's motoring media, despite its somewhat unconventional looks. Does it owe a debt to the Streetwise? Mais oui. And we haven't even mentioned all the other car-based 'Crossovers' out there...
Ironically, then, one of MG Rover's last gasp attempts at saving itself (the Streetwise lasted just 18 months before the lights went out at Longbridge) was actually one of the most influential cars it ever made. Unusual, yes. Flawed, most definitely. But there's already enough enthusiasm among the classic ranks to suggest that the Streetwise is a car that is rapidly developing a cult following.
No matter how badly built some of the last MG Rover cars were, nor how outdated they were when new, the sheer Britishness of the brand means there'll always be a wave of support for them among the UK's classic car enthusiasts, and the Streetwise is already starting to catch on. Which, if nothing else, is great news for the makers of black bumper polish. 
Cheap to own, fun to drive and slightly different from the norm, we reckon its future classic potential is assured.
Comments
Author

Craig Cheetham
Latest