Future Classic Friday: Renault Avantime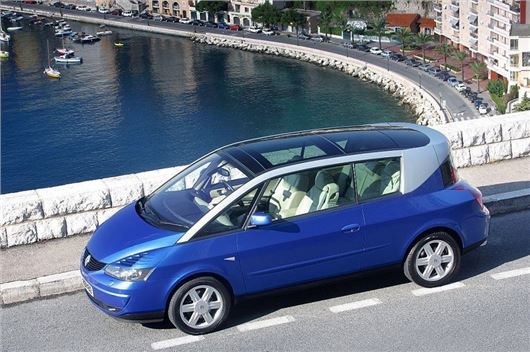 Published 16 June 2017
As identity crises go, the Renault Avantime's is up there with post-Brexit UKIP. It doesn't know what it is, nor what it really wants to be, yet it certainly believes it has a purpose.
What that purpose is, though, we've been mulling over for almost 19 years. Ever since Renault whipped the hanky off its Espace-based coupe-MPV hybrid - then known as 'CoupEspace' at the 1999 Geneva Motor Show.
At the time, most pundits believed the glass-roofed concept car was nothing more than Renault's chief designer, Patrick Le Quement, on something of a designer's trip, creating a car to fill a niche that nobody asked to be filled, to prove that, as ideas went, nobody's were as far out as his. So, when a production version of the car appeared two years later, the car industry was taken aback.
And so, it seems, were buyers. For although the Avantime - its name a portmanteau of the French 'Avant', meaning 'before' and the English 'time' - was universally well received by the world's motoring media, the likelihood for the platitudes was simply that it was something completely different.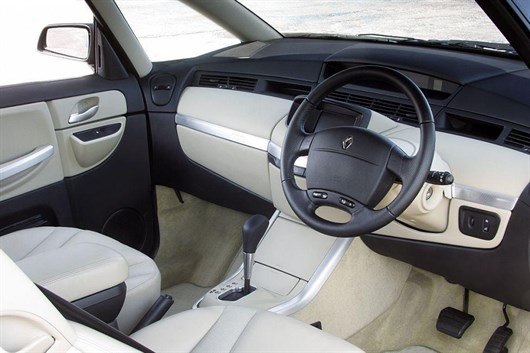 When you spend half your life driving family hatchbacks, something completely different clearly amuses and entertains enough for you to forget it has no practical purpose whatsoever. This wasn't lost on buyers, however, with less than 9000 Avantimes being built before it was withdrawn in 2003.
It was the last car to ever be assembled by Matra before it moved away from vehicle production altogether, after Renault moved production of the fourth generation Espace in-house, so it has its place in the annals of motoring history.
Based on the spaceframe concept of the Mk3 Espace, the Avantime was a three-door monobox coupe, with the driver's seat midway along the floorpan to help balance weight distribution at the expense of practicality - the one trait from the Espace that was desirable, but which it did away with. It maintained all the others - stodgy handling, flaky build quality and below average fuel economy.
Indeed, the Avantime was much thirstier than the Espace, its weird double-hinged doors and trademark panoramic sunroof adding weight.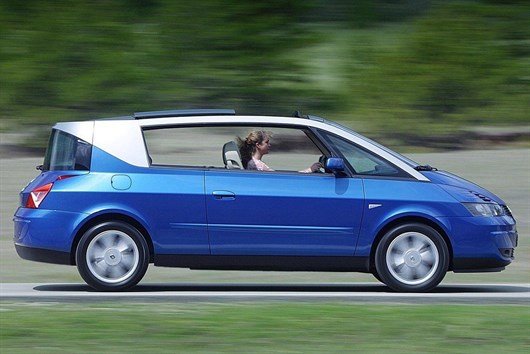 Power came from three engines, a 2.0-litre turbo petrol, a 3.0-litre V6, and a 2.2-litre diesel, though not even the latter was economical. All were reasonably punchy, though.
So, in short, the Avantime was impractical, expensive to own and run, not especially reliable and indifferent to drive. In isolation, those things don't bode well for its future classic status, but for one thing. Just look at it...
Love or loathe the Avantime's styling, it is like no car ever made before it, nor any car likely to follow. In many ways, it's a bit rubbish. 
But in others, it's a truly wonderful thing. The fact it ever existed at all makes it desirable for its curiosity value alone. There's no rational reason whatsoever for wanting one, but would we rush out and buy one if it was cheap enough? Hell, yes...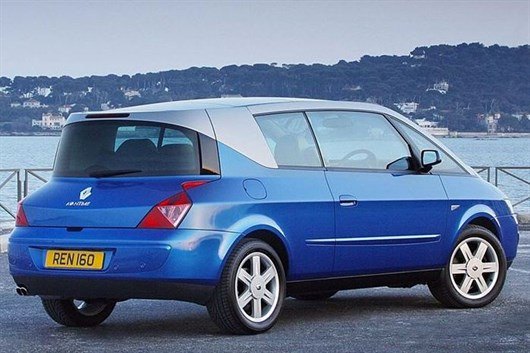 Comments
Author

Craig Cheetham
Latest
Compare classic car insurance quotes and buy online. A friendly service offering access to a range of policies and benefits.

Get a quote