Renault Avantime (2002 - 2003)
Last updated 13 June 2017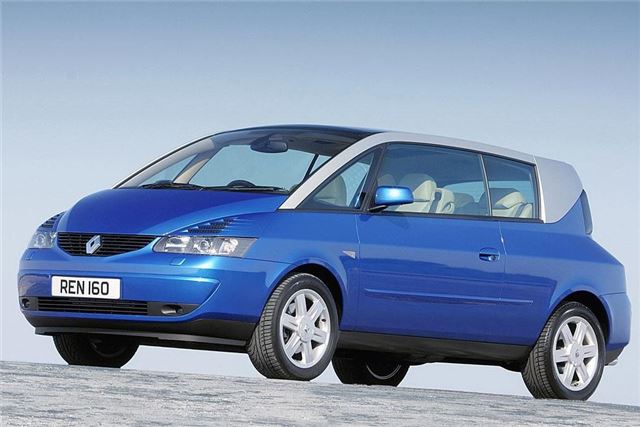 Extraordinary looks. Quickly becoming a cult classic.
Totally pointless except as a 'design statement'. Uncomfortable back seat. No wonder it lasted barely a year.
Updated 10 February 2002
Fantastic Avant Garde MPV 'Town Coupe' with two wide side doors, pillarless side windows and plush seats for just four on an Espace floorpan. Powered by either a 165bhp 2.0 turbo four cylinder petrol...
Introduction
The Renault Avantime isn't the easiest car to describe. At the time, the people that made it called it an MPV coupe. And for a few months at the turn of the century that's what it was – but this strange figure quickly became the car that killed long-time Renault collaborator and French engineering company Matra.
Styled by Patrick Le Quement, the plan was to combine the load-carrying capacity of an estate, with the stylish looks of a coupe in a bid to attract the children of Espace owners who had grown up, left the nest, but still had fond memories of family holidays in the original people carrier.
And so we got a one-box pillarless coupe that looked like a greenhouse on wheels. Inside there were four 'theatre' style seats while power came from a 207hp 24v 3.0-litre V6 engine. Sales were terrible and Matra soon pulled out of production but the damage was done. A car with such a unique take on things and one that killed the company that made it with fewer than 10,000 built – no wonder the Avantime is rapidly acquiring classic status.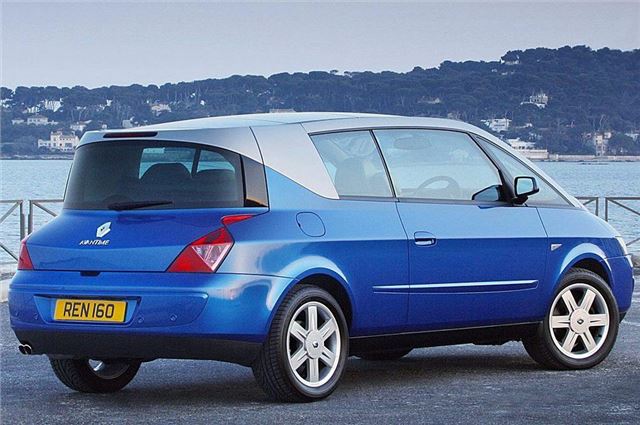 Next: Model Timeline