Future Classic Friday: Jaguar XJ (X350)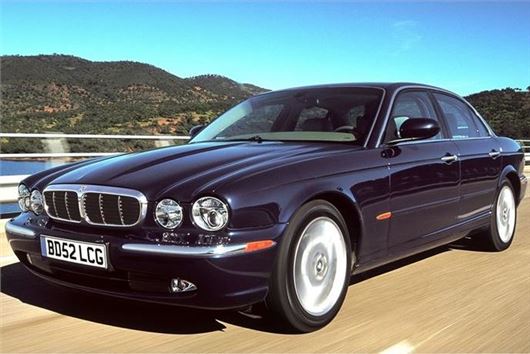 Published 23 June 2017
Jaguar was justifiably proud of the technology behind the new XJ saloon when it made its debut at the 2002 Paris Motor Show, so much so that the car was exhibited 'naked' - its all-alloy body shown in an unpainted, highly -polished state.
Indeed, the new car - known internally as the X350 - was a technological tour de force, using the most advanced electrical systems that Jaguar had ever used in addition to the new construction methods.
Developed with no expense spared, the X350 did away with traditional steel construction and instead used an extruded and bonded aluminium monocoque as the main body structure, to which various modular components were attached.
The result of this new manufacturing process was a car that, in 3.0-litre XJ6 form, weighed less than 1600kg, or about the same as a contemporary Volkswagen Golf. It was 40 per cent lighter than its predecessor, and 60 per cent stiffer.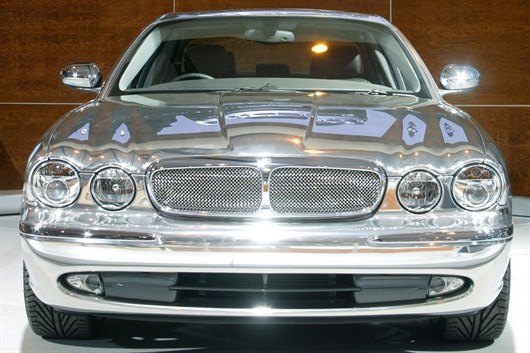 It was offered with a choice of four petrol engines - 3.0-litre V6, 3.5- and 4.2-litre V8s developed from the 3.2 and 4.0-litre units in the outgoing model, and a 4.2-litre supercharged powerplant featured in the range-topping XJR and Daimler Super V8 models. 
A 2.7-litre V6 diesel came along in 2006, using an engine co-developed by Jaguar's parent company Ford and PSA Peugeot-Citroen, but unless you're planning on using an XJ for high mileages, it's the petrol models that are the best to drive, and offer much more of a sense of occasion. 
They're also far more reliable than the diesels - indeed, for several years, the XJ range was in the top three cars in the annual JD Power reliability and satisfaction survey, such was (and is) its dependability in petrol form.
Like all Jaguar XJs, the X350 offers fantastic ride quality, ironing out bumps like no other car, while maintaining the agility of a much smaller vehicle. Comfort and handling, then, are exemplary, as, indeed, is the luxury of the car's cabin.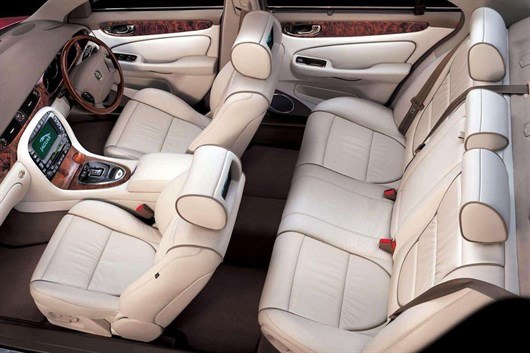 Indeed, the only real criticism of the X350 is that, in many ways, it was too traditional. Allegedly, there were some fairly senior people in Jaguar who hated it, because of its traditional appearance didn't do its technological advancement justice, nor do enough to attract new, younger buyers to the Jaguar brand. They had a point... but irrespective, the X350 is a wonderful, rewarding and cossetting car.
It would, of course, be unreasonable to expect a car that's fast approaching its 15th birthday to be completely fault-free, and in the case of the X350 there are one or two common faults starting to appear.
One of the more prevalent problems is failure of the suspension airbags, which lose pressure over time and can leak. The parts to replace them aren't cheap - £300-£400 – but on the plus side, they're a quick and relatively easy part to replace, with a specialist familiar to the model able to swap them over in less than an hour. Whisper it, but the part number is exactly the same as that used by VW Group on the Phaeton, Audi A6 and Audi A8, so you can often find replacements at specialist VAG breakers. 
The ECU's Body Processing Module can also throw up electrical faults, and these are an expensive part from Jaguar at around £500, though specialist breakers do sell tested used examples for around £100 if you're happy to take a gamble.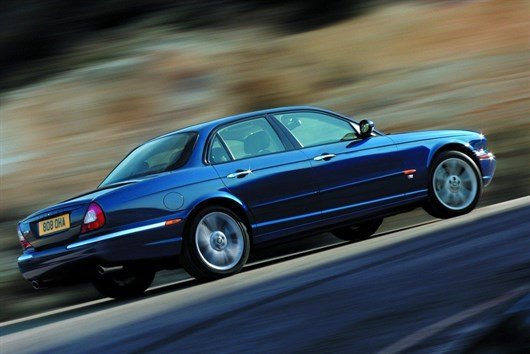 After all, you won't need to keep money aside to pay for replacement wheelarches or welding to the sills, as you might have with the car's X300/X308 predecessor, as apart from occasional paint oxidisation the aluminium body should remain completely rot-free.
Today, prices start at - wait for it - just £1500. You won't get the cream of the crop for that, but double your money and there's all manner of X350s to choose from. And that makes it one of the biggest bargains out there right now, and a guaranteed future classic.
Comments
Author

Craig Cheetham
Latest