Future Classic Friday: Citroën Saxo VTR and VTS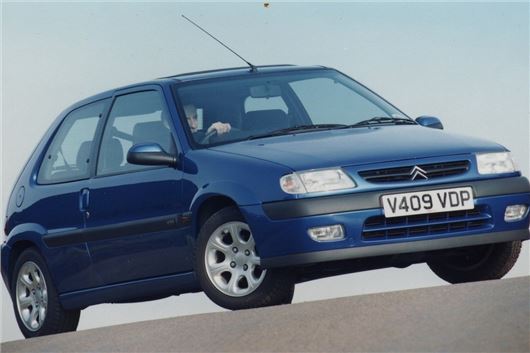 Published 19 May 2017
It was the car that was the darling of the Max Power generation. The very epitome of an affordable hot hatch, and an overnight success for a car manufacturer that was struggling to build a brand in the UK.
The Citroën Saxo was a massive turning point for the French manufacturer, and when the 'warm' VTR and hot VTS models arrived in late 1997, the company couldn't import them quickly enough.
Low running costs, sensible insurance premiums, incentivised 'Cashback' finance packages and the not insignificant factor that the Saxo VTR and VTS were both terrific fun to drive and extremely pretty to look at added to their appeal, making the UK the model's strongest market by far - from 1999 to 2002, British buyers accounted for over 80 per cent of total VTR and VTS production.
It was a perfect case of the right car at the right time. Thanks to insurance packages sold through dealerships that allowed younger drivers to not only buy a car on finance, but insure it at a sensible price all wrapped up in one monthly payment, the Saxo VTR and VTS were difficult to argue against, especially among predominantly male buyers aged 18 to 25. Here was a car that was affordable, extremely cool, and an absolute hoot to drive.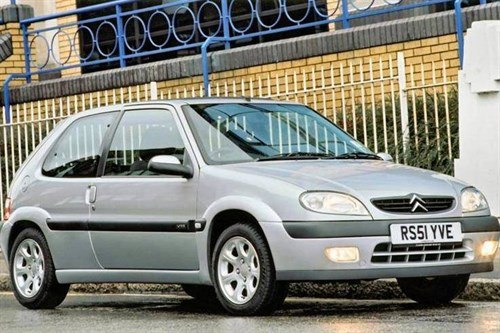 Based on the standard Saxo, itself an evolution of the Citroën AX and Peugeot 106, the sporty models gained rear disc brakes and ventilated discs at the front, along with the largest version of the stalwart TU engine, delivering 89bhp in the VTR, and 119bhp in the more highly tuned VTS. 
Thanks to the Saxo's light weight, this meant both models could crack 0-60mph in less than 10 seconds. 9.9 seconds for the VTR, which was reasonably peppy, and 7.9 seconds for the VTS, which was well and truly up there with bigger and more mature hot hatches.
The interiors were very French, as in, a bit flaky, but reliability was good and they were far less corrosion prone than rivals, though today you do have to be aware of rot setting in around the sills and subframe mounts, along with the age-old problem of collapsed rear suspension beams - a plague that appears to blight all models from the PSA stable of a certain era. 
The biggest challenge with owning a 'VT' Saxo, though, is finding one that hasn't been either abused or modified. The youthful appeal of the model means that many were (and still are) being modified, from subtle performance enhancements through to extreme and sometimes obscene body kits. They're also popular as track day cars - cheap to buy, easy to fix and terrific to chuck around.
And that means that a good, well-preserved standard example is something to cherish and preserve. They're few and far between, and already prices are starting to sneak upwards. With the majority of the car's target buyers from the late 1990s and early 2000s now being in their Thirties, and with car-led nostalgia always ready to kick in, it won't be long before demand starts to outstrip supply, and then they'll become really hard to find.
If you come across one in the classifieds, ideally under a grand and not overly-modified, snag it now while they're still affordable. You won't regret it. 
Comments
Author

Craig Cheetham
Latest