Future Classic Friday: Ford Ka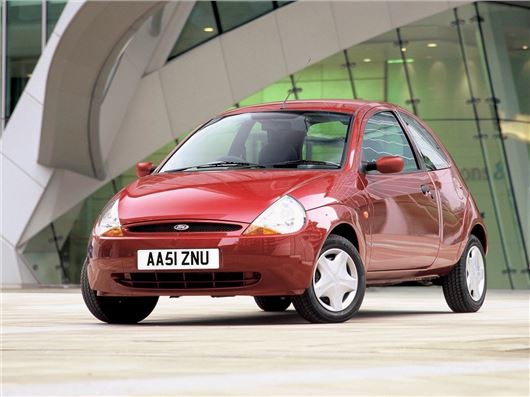 Published 17 March 2017
First cars always have a place in our hearts, and to many people now in their thirties, the original Ford Ka was their passport to freedom.
Popular with young drivers, especially when bought as a bargain banger, the popular teapot-shaped city car will stir up nostalgia among many drivers, male and female. And as their attrition rate steepens (the newest Kas are now nine years old, and their unfortunately soluble approach to corrosion isn't helping) good examples are getting harder and harder to find, meaning that demand may well soon exceed supply. When that happens, surving Kas will be a regular in the classic classifieds...
Launched in the autumn of 1996, the Ka was the first Ford to usher in the company's 'New Edge' styling philosophy, which would be translated yet further with the launch of the Focus in 1998. The Ka's exterior appearance was the work of the then 30-year old Chris Svensson, who had designed a similar looking city car as his graduation project from the Royal College of Art. 
When it made its debut, the Ka was like nothing else on the road. Familiarity over the past two decades has softened its impact somewhat, but is wedgy triangularity was, at the time, immediately striking and very different.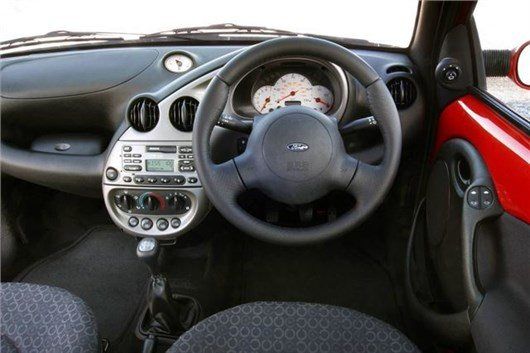 The Ka was fun, too. It had razor-sharp handling, bright, funky plastics and a glovebox that doubled up as a portable lunch box. As a basic city car, it was terrific. 
Six years after its launch, the Ka became even more fun - the 1.6-litre SportKa was a real hoot to drive, the soft-top StreetKa variant, built and styled by Pininfarina, was an interesting take on a city-bound soft-top and there were even Luxury and Colour Collection models aimed at fashion-conscious drivers who wanted something small, but really quite posh.
It made no difference to the majority of buyers that under the skin it was a Mk4 Fiesta, with (initially) only one engine option - the old 1.3-litre OHV Ford 'Valencia' unit. It might now have been called the Endura-E unit, but it could trace its roots back to the 'Kent' engine used in the 1959 Anglia 105E and was hardly high tech. It was willing enough and blissfully simple to maintain, but lacked the performance and refinement of most modern engines. Nevertheless, it kept the Ka cheap to build and own, and certainly had no impact on sales. 
More than 400,000 Kas were sold in a 12-year production run, but today, thanks to rampant corrosion, there are less than a quarter of those left, and most will be consigned to the scrapheap within the next couple of years as they're already just disposable bangers.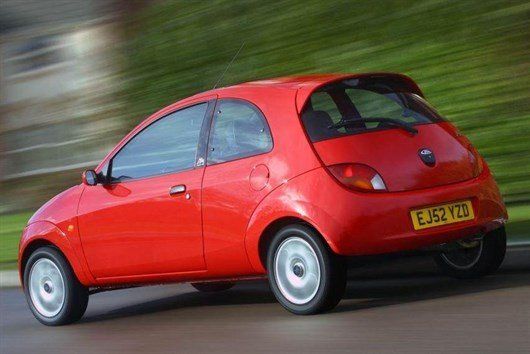 When that happens, the Ka may well develop the cult following of other small cars that mobilised generations - but finding a good example will be tough. A future classic? Most definitely. It even rusts like a proper classic should...
Comments
Author

Craig Cheetham
Latest