Future Classic Friday: Citroen C3 Pluriel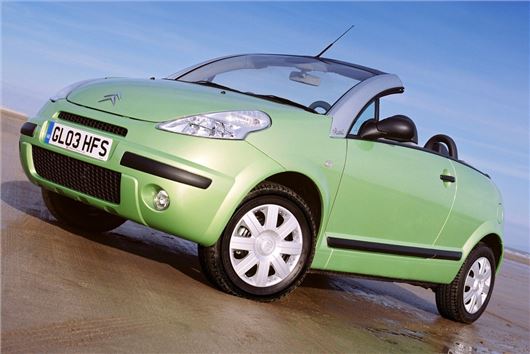 Published 24 March 2017
'Pluriel'. The French word for 'plural', and quite an appropriate one for a car that, when it made its debut in 2003, was marketed as not just one, but five cars.
Car number one was a  conventional three-door hatchback with a multi-layer insulated top, so even at high speeds (well, moderately so, anyway - a 1.1-litre TU engine will only get you rolling so far) it didn't feel like a convertible.
Car number two was a full-length sunroof saloon, or in French parlance, 'landaulette'. You could open the top all the way to the back window or any stage in between.
Car number three was a convertible. With the roof open to the back window, you then detached the roof panels and window and stored them in a locker under the boot floor. Simple? Well, no, not really.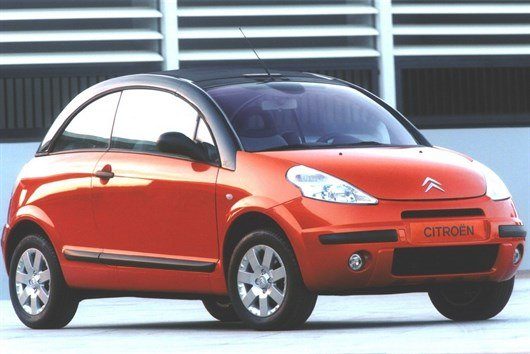 Car number four was a full convertible. Undo a couple of catches and both roof side rails could be removed - but this required absolute faith in the weather forecast, because once detached there was nowhere to put the side panels, without which you had no way of putting the roof back on. This worked far better in St Tropez than it did in St Albans.
Finally, car number five was the one that nobody ever asked for, and hasn't been replicated since. Yes, the C3 Pluriel was the world's first and only roadster pick-up. With the back seats folded and the roof panels detached, you got an open top pick-up bed with a drop-down tailgate, ideal for transporting surfboards from one beach to another - although the only picture we've seen of a Pluriel transporting anything in this layout shows it carrying a cement mixer. As you do.
So there are the five cars in one, and as a modern classic it certainly wins points for being different. Pluriels are also stupidly cheap at the moment - you can pick up half decent MoT'd examples from around £500, though it's imperative to check the roof panels detach and reattach as they should, as they are known to fail. If so, you're stuck with a three-door hatchback, and there are other cars that are far better at being one of those.
Where the Pluriel does score, though, is in its quirkiness. Yes, it's all a bit naff, and is the kind of car that will only appeal to those who can be bothered taking it apart and putting it back together like a giant MegaBlocks set, but that immediately marks it out as a left-field choice. That, alone, makes it worthy of the Citroen badge.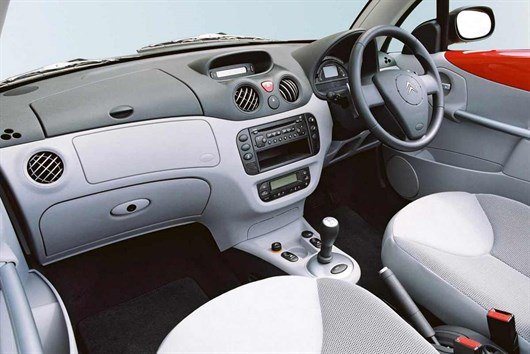 At present, Pluriel numbers are in steep decline. In the past three years, the numbers remaining on Britain's roads have almost halved, from nearly 8,000 to just over 4,000. This means they're firmly rooted in banger territory, and most banger buyers are much more interested in whether a car will start every morning than if you can partially dismantle it to accommodate an orange cement mixer. Expect those numbers to decline further over the coming months and years.
And when they do, and the Pluriel becomes even more of a rarity, interest will probably take off. It may not have been the spiritual successor to the 2CV that Citroen had hoped it would be, but the Pluriel was, at least, unlike anything else on the road. And in our book, that gives it a fighting chance of one day becoming a cherished classic.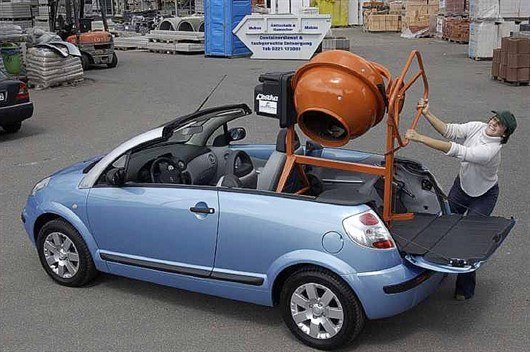 Comments
Author

Craig Cheetham
Latest
Compare classic car insurance quotes and buy online. A friendly service offering access to a range of policies and benefits.

Get a quote