Citroen C3 Pluriel (2003 - 2010)
Last updated 22 May 2019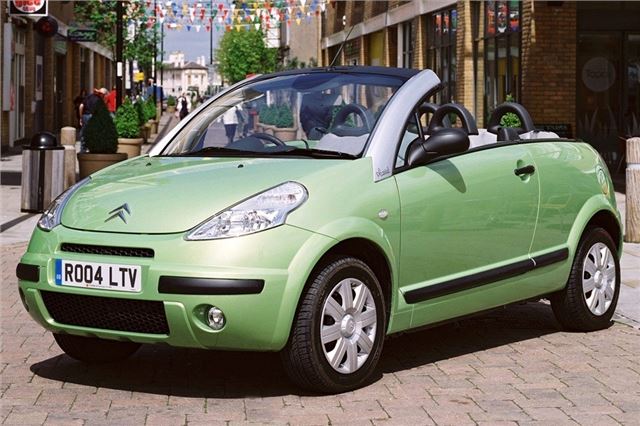 Quirky looks and the versatility to swap from coupe to cabrio, full convertible or pick-up. Roomy for four adults. Four-star crash test rating.
Many reports of leaks and build quality problems. You'll have to put up with rattles.
Updated 1 August 2008
Citroen C3 range facelifted
Range facelifted for Summer 2008 with new grille and the range is simplified to the Code special edition, which remains unchanged, and Côte d'Azur which has been refreshed in time for the summer with...
Introduction
Citroen called it five cars in one. Or, a car for all seasons. Which was appropriate for the summer day on which we tested it, as you can see by the colour of the sky in the snapshots.
Car number one is a snug hatchback with a multi-layer insulated top to keep you warm on Arctic English summer days as well as in the depths of winter.
Car number two is a full-length sunroof saloon. You can open that top all the way to the back window or any stage in between. Buffeting is minimised by a little wind deflector that pops up on the screen rail, and eliminated altogether by opening a back window.
Car number three is a convertible. With the roof open to the back window, you can swing the window and folded roof assembly into a well in the boot floor. This is harder to describe than it is to do.
Car number four is a full convertible. Undo a couple of catches and both roof side rails can be removed. The other catch is you can't take them with you separately, and without them you can't put the roof up. But if you have the car in a place where sunshine is guaranteed, this is the way you will run it.
Car number five is a roadster pick-up. Fold the back seats and you have an open top pick-up bed with a drop-down tailgate, ideal for transporting surfboards from one beach to another. Only you can't do this in the UK without replicating the rear number plate (an accessory pack for this must soon be on its way).
So that's your five cars in one. All the windows and the hood mechanism are simple electric. They don't rely on complex servos and pumps like a folding hard-top, so there's less to go wrong. But be warned: though the folding, stowing and removing processes are simple, they aren't idiot-proof. You have to do everything in sequence.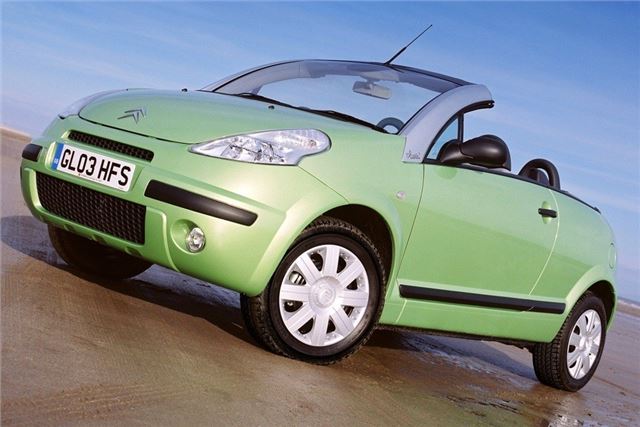 Next: Model Timeline