Future Classic Friday: Alfa Romeo 156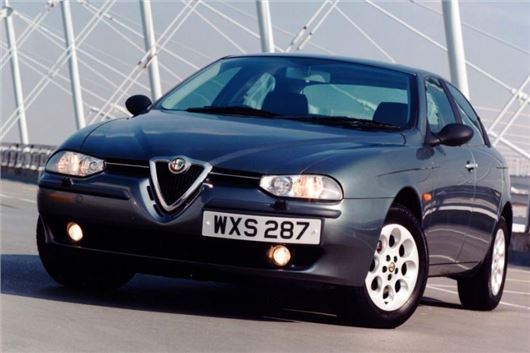 Published 10 March 2017
Flaky build quality, random electrics and flimsy trim have always been part and parcel of Alfa Romeo ownership, but for fans of the marque such things have always been a triviality.
An Alfa Romeo is a car built by enthusiasts, for enthusiasts. It has a soul, and like all sentient beings, it has its mood swings. You don't own an Alfa, you have a relationship with it.
These are part and parcel of the experience, say the die-hard Alfisti. But enthusiasts alone don't make a strong enough market for long-term profitability, and by the mid-1990s Alfa Romeo was struggling. Badly. 
Then came the 1997 Frankfurt Motor Show, and out of the blue the Italian company pulled off a masterstroke. The all-new Alfa Romeo 156 was a stunning looker. Styled under the direction of Walter da'Silva, it had a steeply-raked profile, concealed rear door handles to give it the appearance of a coupe and a distinctive pointed nose, with a peculiar offset numberplate housing.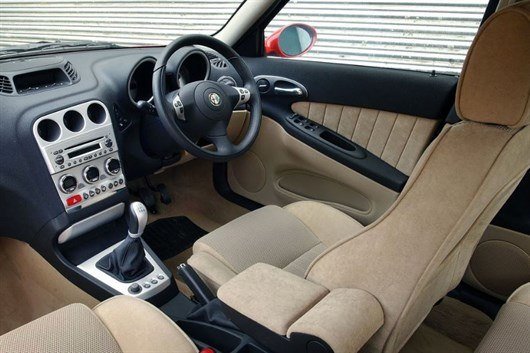 With a deeply scalloped dashboard and the dials all set in pods the 156 felt special.
But, much more than that, the 156 had a feeling of quality about it. It was the car with which Alfa would mount a serious assault on the company car market, and as a result the Italians had gone to great lengths to ensure it made an impact in the touch and feel department. The plastics felt well made, the seat fabrics durable. Here was an Alfa that might not be able to match the like of BMW and Audi for perceived build quality, but at least wasn't a million miles behind.
The motoring media loved it. Not only did it have a much more upmarket feel than previous family-sized Alfa Romeos, but it also drove like a proper example of the marque. Keen, revvy Twin Spark four-cylinder engines or a brace of lusty V6s were the 'proper' Alfas, while there was also a Fiat-engined JTD diesel to keep fleet managers happy, plus a more spirited five-cylinder 2.4 JTD for cost-conscious enthusiasts. All had a wonderfully composed chassis and great steering, carried over and developed from the 155, on the platform of which it was based.
Further fleet appeal came in 2000 in the shape of an estate, or 'Sportwagon', even though the load volume was actually smaller than that of the saloon. A minor detail, as in true Alfa Romeo fashion, nothing would get in the way of style. 2001 saw the introduction of hot 'GTA' models, which were instant classics, albeit a little crude in their execution.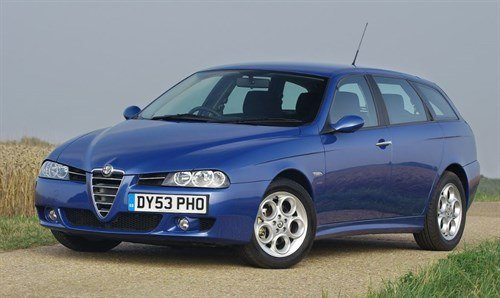 Improved interiors came in in 2002, followed by a 2003 facelift that brought in a new grille and headlights.
Time has, unfortunately, shown that the quality Alfa Romeo talked about when new was in some ways smoke and mirrors. While the 156 gives a reasonably good account of itself in terms of mechanical reliability, its numbers are rapidly dwindling as a result of an Alfa bugbear of old - rust. Sills and floorpans are particularly rot-prone, and because the upper bodywork holds up well, they disguise it extremely well. Let that be a caveat if you're in the market for one.
Electrics, too, are proving fragile with age. But then, the earliest surviving examples are nearly 20 years old, by which point most Alfas of yore would have long since turned to dust.
The 156, then, was a landmark car for the Italian marque. Terrific to drive, great to look at and one that challenged perceptions while remaining true to its pedigree. As ingredients for a future classic, they're hard to argue against. Buy one now while they're still available for three figures... 
Comments
Author

Craig Cheetham
Latest