A Grand Monday: Fiat Punto Cabriolet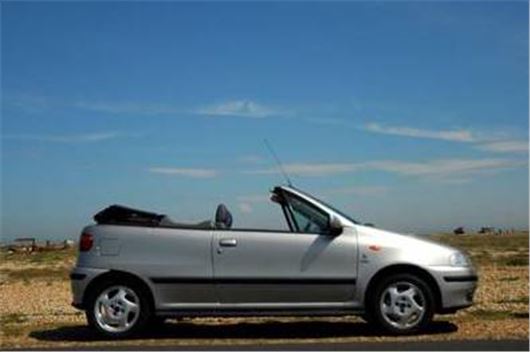 Published 27 February 2017
With less than 100 examples left on the UK's roads, the Fiat Punto Cabriolet is a very rare beast indeed. Launched in 1994, the ragtop version of the Punto was built by independent styling house and coachbuilders, Bertone, rather than in the main Fiat factory in Turin.
Despite the limited capacity of the Bertone factory, over 55,000 were built, most of which were fitted with the punchy 86bhp version of Fiat's 1.2-litre engine.
In styling terms the Punto cabrio was an acquired taste, its kicked-up rear end giving it the profile of a training shoe. It wasn't necessarily ungainly, just a little different, and like many convertibles it was much prettier with the roof down.
As small cabrios go, it was also surprisingly practical, with good legroom front and rear and, in most case, a fully electric roof.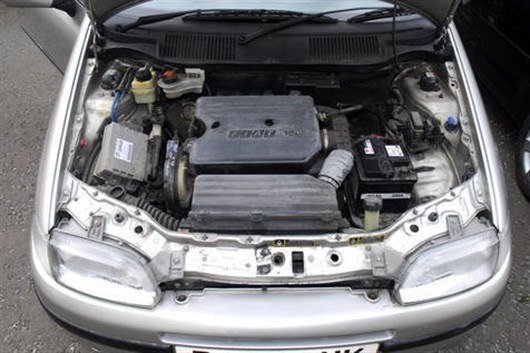 But, most significantly, it was also one of the most entertaining small cabrios on the market in terms of driver appeal. The 16-valve multi-point injection was, at the time of launch, the most powerful 1.2-litre engine ever made and gave even the cabrio, which weighed more than the Punto hatch, a 0-60 time of 12.5 seconds and a top speed of 106mph.
In reality, the brio with which the car delivered that power made it feel even more lively. The exterior may be a bit dumpy, but from behind the wheel the Punto has a hint of sports car about it. But then, most Italian superminis do. It's a Latin thing…
This Fiat Punto cabrio for sale appears to be a very well cared for example of the range-topping Punto ELX Cabriolet, with nearly 12 months' MoT and a shade over 65,000 miles on the clock. A quick look through the MoT history suggests nothing untoward, with no advisories for corrosion or anything scary over the past decade – indeed, nothing more than tyres and bushes have ever blotted its copybook.
According to the owner, there are a few minor dents and scratches, some lacquer peel on the mirrors and some small tears in the roof, so there's a fairly small cosmetic job list to go at. But at £950, you'd be buying a fun, distinctive and rare Italian convertible for not too much outlay. Some TLC today means it will be ready to enjoy by summer.
We reckon it's terrific value... even if it is due a service.
Comments
Author

Craig Cheetham
Latest