A Grand Monday: Fiat Panda 1000 CLX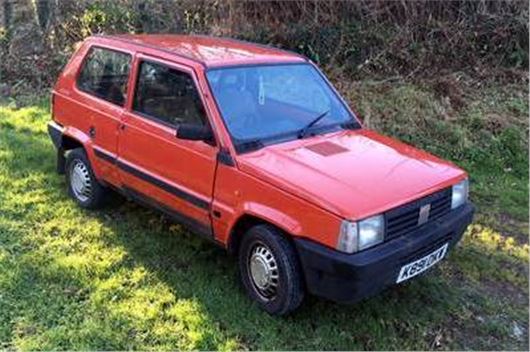 Published 20 February 2017
It was Albert Einstein who said 'the best design is the simplest one that works- - and in the case of the original Fiat Panda, his words couldn't have rung more true.
Here was a car that was so basic, so simple, and so straightforward in both appearance and layout that it was, in essence, a triumph in function over form. Except, it was more than that. Because in the process of simplifying the supermini formula right down to its bare bones, Fiat had created a car with a certain chic. A utilitarian style all of its own, and which today has a substantial cult appeal. 
If you haven't done so before, look at both a Panda and an original Range Rover in profile. The latter was considered so good in terms of its form that it won a Design Award. Yet the similarities are startling - the raked rear window line, clamshell-style bonnet, sliding door handles and horizontal side strakes. Rubber floor mats and a basic dashboard are further similarities from the pre-posh Range Rover days. As, indeed, is rampant corrosion, but we'll come to that...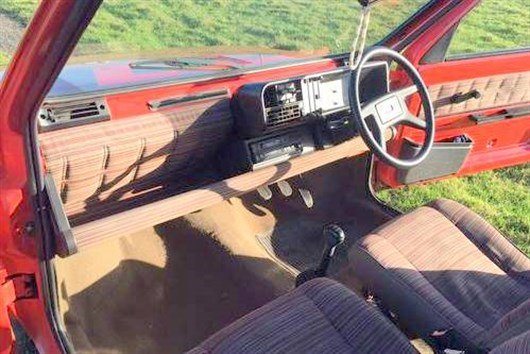 The original Panda made its debut in 1980 and was a fairly rudimentary device, with a leaf sprung rear end and extremely functional cabin. In 1986, the model was given a significant facelift, and while it looked similar, there were very few interchangeable parts. In common with the Range Rover (again), it also got coil springs all round.
This example, available for £650, is one of the later Pandas sold in the UK. A 1992 K-reg, it also has the advantage of being the range-topping CLX model, though in Panda terms range-topping equates to little more than firmer seats, a radio-cassette and some carpets, and in this one the radio has packed up.
It isn't perfect by any stretch of the imagination, but it's a sound basis for a light cosmetic restoration, with a sensible mileage of 78,300 from new and a seemingly very tidy cabin, although the dashboard clock and sliding ashtray (both highly desirable in Panda aficionados' eyes) are conspicuous by their absence.
It also has one very scabby door that's had a poor repair, and there's a dent in the passenger side, but is otherwise fairly sound, with welding carried out to the boot floor for the last MoT in December. Overall, then, a viable project, and there's plenty of evidence of recent TLC, including a new cambelt, water pump and oil change. 
There are better Pandas out there, but this one is among the best at the cheaper end of the market, and shouldn't take too much to bring back up to scratch. Or, if you just fancy a Panda to try one out and aren't too bothered by cosmetics, away you go - it has a long MoT and is mechanically well sorted.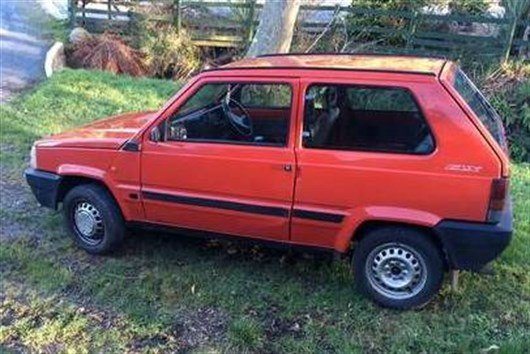 Comments
Author

Craig Cheetham
Latest
Compare classic car insurance quotes and buy online. A friendly service offering access to a range of policies and benefits.

Get a quote