A Grand Monday: Honda CRX Del Sol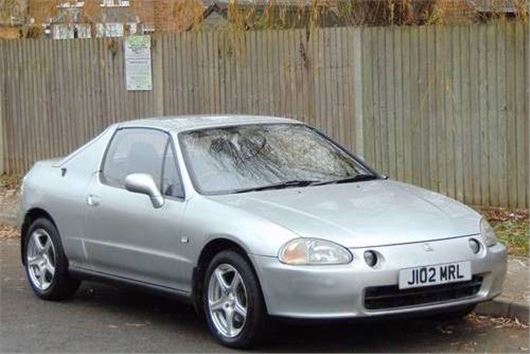 Published 05 December 2016
Of all the Japanese car manufacturers, Honda can always be relied upon to throw up an oddball. Even some of its more mainstream models have more than their fair share of character, thanks in no small part to their characteristically revvy engines and rarely conventional styling.
Indeed, mainstream and conventional are certainly not adjectives you'd apply to the second-generation CRX, which is one of the more unusual Japanese cars of its era even by Honda's standards. The Del Sol, as it was known in the Japanese domestic market, replaced the original Civic-based CRX, which was a terrific car – striking to look at, well-engineered, fine handling and extremely lively. It was, however, a pretty straightforward coupe.
The second iteration wasn't. Nor was it a convertible. Indeed, with its lift-out roof panel, it was every inch the forebear to today's generation of coupe-cabriolets. In terms of its styling, it looks to be mid-engined like a Toyota MR2, but it is, in fact, front-engined and front-wheel-drive, like the Civic on which it is based. The rear conceals a moderate sized boot, and a somewhat larger luggage storage area behind the seats, accessed by tilting or sliding them forwards. It's awkward, but it kind of works.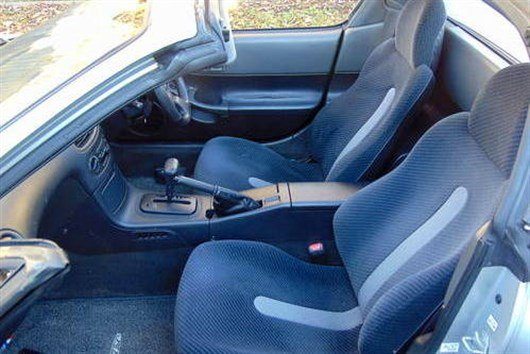 CRXs of both generations have a strong following on the Japanese car scene, with the later models still attainable for a relatively sensible outlay. They don't, however, come much cheaper than this 1996 Honda CRX Del Sol for sale at £595.
The downsides are that it's cosmetically challenged (by the vendor's own admission) and has five minutes' MoT left, though there are no horrible nasties on the online MoT history suggesting it is, at least, solid where it needs to be. It's also a 'Del Sol', which means it's a Japanese import – though the whole 'grey import' stigma was pretty much left behind when the warranty expired. It also means you get funky loudspeakers in the head rests.
On the plus side, no really silly mods (loud exhaust and nasty rear lights notwithstanding), the original Japanese book pack, heated screens, leather seats and a CD player, player, player, player….
At £595, it may not be perfect, but it's fun. And that's not a lot to pay for a car with such character.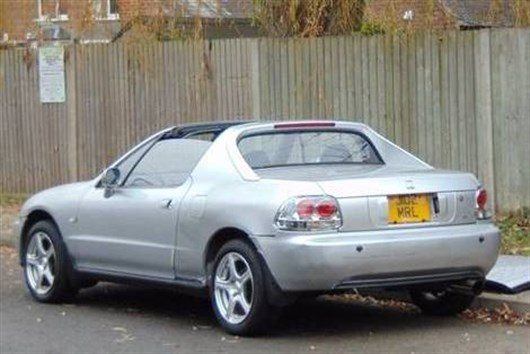 Comments
Author

Craig Cheetham
Latest