A Grand Monday: Skoda Felicia, £595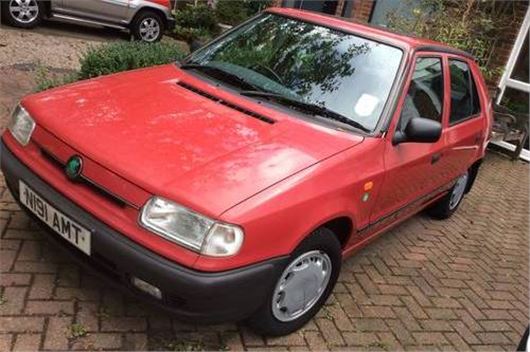 Published 17 October 2016
Cars from the Eastern Bloc have a bit of a cult following, and we think this one has huge potential for just £595.
That's not a lot of money to pay for any car, let alone a 21-year old Skoda that has covered fewer miles than most two year old examples.  According to the MoT history, this 1995 Skoda Felicia 1.3 GLi has covered less than 4000 miles in the past decade, and a staggeringly low 12,431 miles from new – it's as close to a new example as you're likely to find.
It also has more than 12 months' MoT – having just gone through a test, the next one isn't due until 2 November, 2017, so there's not likely to be a huge amount on the to-do list.
The seller isn't especially forthcoming with information, but the car has had just two owners, and from the pictures appears to be extremely solid and presentable – with a weekend spent cutting and polishing the bodywork, it has the potential to be brought back to showroom condition.
Admittedly, a Skoda Felicia is hardly going to set the world on fire, but it's not a bad car. The first Skoda developed under Volkswagen stewardship, it was based on an updated version of the half-decent Favorit platform, with interior trim and switchgear lifted straight from the Volkswagen Polo, a car that, in its day, was considered to be a cut above the average supermini. It was the first car from the brand to really start to dispel the Skoda jokes, the reason being that, put simply, it was quite good.
Mechanically, it retains Skoda's 1,299cc engine – not the last word in refinement, but a powerplant renowned for its durability. There's a reason these cars were so popular in their home country, after all.
As a fun, inexpensive and likeable classic that's guaranteed to not lose any value providing you keep it in the manner to which it's accustomed, this car has the potential to generate quite a bit of interest at shows. No, seriously – you hardly see them these days, and certainly not in this kind of condition.
By rights, it should be in a museum. And for most cars of museum standard, you need a lot more than £595…
Comments
Author

Craig Cheetham
Latest