A Grand Monday: Fiat Uno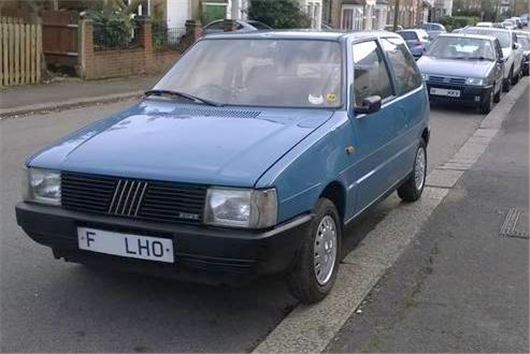 Published 12 September 2016
Here's an Eighties rarity that comes with plenty of charm, and an extremely honest description. It's a 1988 Fiat Uno 45 – that's the one with the old 903cc engine that harks back to the days of the 127 and beyond – in a fairly miserly spec level, it's typical of the kind of car that adorned every street corner back in the late 80s/early 90s.
Today, though, there are less than 100 Mk 1 Unos left registered and as far as MoT'd running projects go, you'll struggle to find one as genuine as this. 
It has a few faults – a dodgy choke cable, a carb that sounds like it needs cleaning and a noise that sounds like a driveshaft on the way out, or possibly a wheel bearing. The body has a few dinks and donks, the front seats are worn, there's some rust on the sills and wonky bumper. Oh, and some random electrical faults, but that was the mainstay of Eighties Fiats even when they were new.
So, an utter shed? Well, we're inclined to disagree. The owner has been extremely candid in his description, which means that whoever buys it knows exactly what they're going to get. And looking at the pictures, it seems to be extremely presentable.
We'd check out the sills, the front scuttle and the inner wings very carefully and if the corrosion here is catchable and not too advanced, as the owner suggests, then it has all the hallmarks of an original and presentable restoration project. We wouldn't fancy trying to find a good set of seats, though, so maybe some retro 1980s covers are the way forwards?
At £450, it's not a lot of money for a rapidly appreciating and extremely rare car of an era that's very much on the up and up. A car you can use daily as you gradually improve it, will cost pennies to run and is the perfect entry level classic for a younger enthusiast.
Comments
Author

Craig Cheetham
Latest