Brexit – What does it mean for classics?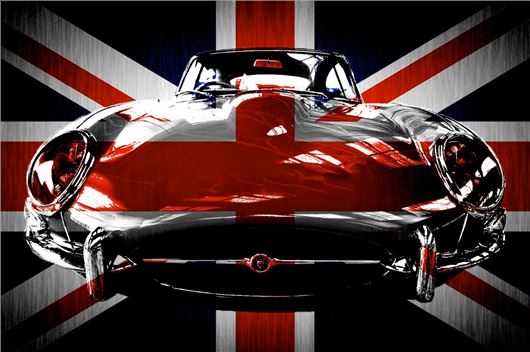 Published 18 July 2016
So, the dust has settled, the UK has its second female Prime Minister and the vast majority of us – politicians included – haven't a clue what happens next. Welcome to Brexit Britain. Classic cars, of course, are way down the political agenda, other than where urban air quality is concerned, but that's a topic for a different column.
However, the UK's decision to leave the EU will touch every aspect of our lives, and if classics are your passion (and, let's face it, they probably are, otherwise you wouldn't be here) then you'll probably want to know what this means for you and your car.
In terms of legislation, there are many things that could change, and many things that probably won't. But certainly among the older generation of enthusiasts, there's a belief that leaving the EU means that Eurocrats won't get to mess with our classics. That's fine – but do you really trust the British political system to offer anything better?
Where we'll see a more immediate change, though, is economically.
Already, we've seen a bit of a wobble in the auction markets. Where, previously, sales of classic cars were stronger than ever, with even the most humdrum mainstream models making good money if the condition was right, the auctions have been a bit quieter of late, with more no-sales. This could be co-incidental, of course, but with the media spinning economists up into a frenzy, the cautious among us are deciding not to splash the cash. It's been noted through the retail trade and the leisure industry, too. Remember folks, this is how the last recession started – we were told to panic, so we did, and the country's finances went over a cliff.
Things are a bit different this time round, though. With interest rates at record lows for over seven years, there's an argument to say there's very little point saving. Indeed, those that have invested £10,000, say, in a classic car over the past few years will have done far better out of it than if they'd put the money in the bank, although this alone may account for some of the vastly inflated prices we've seen in the past couple of years, as the UK economy emerged from recession. Look at the humble Ford Capri, for example. Five years ago, three grand would have bagged you a good one. Today, you're more likely to need around £15k.
Investment is just one thing, though. Indeed, for many of us, it's a bad thing, as it takes the cars we want to own for purely nostalgic purposes annoyingly out of reach. If consumer caution means prices start to soften, then it could mean that, once again, the car you always promised yourself is back within reach.
Maintaining it could become costly, though, especially for non-British cars. With the pound struggling against both the Euro and the US dollar, our import buying power has been seriously reduced. While this is great news for UK exporters, and even for our very own cottage industries, who probably look after more classic cars than anywhere else, a great many components, tools and equipment are bought in. And, frankly, they're going to get more expensive. As, indeed, is fuel.
In turn, this will probably lead to inflation. And to top it off, the weak pound will mean that our rich heritage of cars, already plundered by overseas collectors, could well dwindle further, as foreign investors suddenly find they're much cheaper to acquire, at least so long as we have a tariff-free European economy.
It's too early to say what impact Brexit will have on the British economy, let alone the classic car network, but the only thing that is guaranteed right now is uncertainty. And uncertainty breeds insecurity. In such times, quite frequently, the first things we give up are the things we don't deem essential.
Luckily, for me, having a few old cars in my life is necessary for my sanity, so if things get really tight, I'll probably just give up eating instead…
Comments
Author

Craig Cheetham
Latest