Are future classics a thing of the past?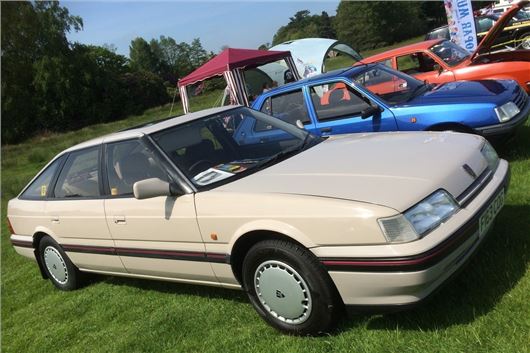 Published 15 June 2016
A couple of weeks back, I attended the Tatton Park Classic and Sports Car Show in Cheshire – one of the best events in the north of the country, and one which I've been going  to since it was first run in 1987.
Back then, I was nine. This year, I was there with a car built a year after the show opened its doors for the first time. A car that, had it appeared in the car park at any point in the past decade would barely have warranted a second glance.
Yet today, my unassumingly beige and fairly miserably appointed F-registered Rover 820e gets ogled everywhere it goes. People come up to me in petrol stations to reminisce, which sounds like a cliché, but is entirely true. What, up until very recently, was quite a naff car, is now an extremely naff car with an extremely cult following. And I like that.
Back in the 1990s, though, my Rover would have been nondescript. Proof, then, that nostalgia is a funny thing. I was exhibiting at car shows back in 1994, as soon as I passed my driving test. I had an Austin Allegro, then a Mini, both of which are coveted these days by a devoted band of followers.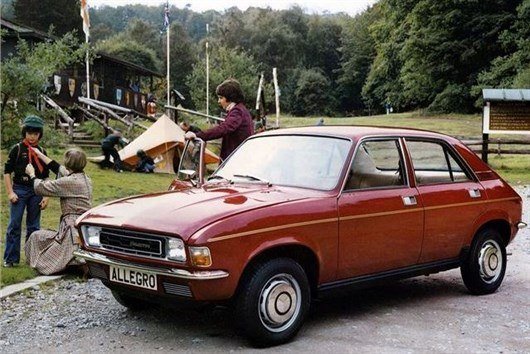 Allegros were derided when new, but now have a keen following.
As we sat around the barbecue with a beer or two, even back then, we used to say how unlikely it was that 'today's cars' would ever be seen as classics. That, of course, was utter nonsense, a fact borne out by the fact that in my current fleet, I have five 1990s Rovers and a 1995 Jaguar, all of which are in preservation and are much loved, but were pretty much band new at the time.
Yet this year, that very same conversation came back (along with, thankfully, the beer and the BBQ). The difference being that although we're now older, wiser and more aware of what drives nostalgia, the practicality of owning a 'classic' modern in years to come will be a very different kettle of fish.
The issue is this. The latest cars are brilliant. Efficient, quick, responsive, comfortable and often characterful. I'm not one of those that stares at the world through rose tints - nor am I the kind of person that believes old is better because things were made properly back then. Indeed, the 2014 BMW 3-series that propels me to work and back every day is, to the technologically-minded, an insanely wonderful machine.
And therein lies the rub. So advanced is the technology in today's cars that with them comes built-in obsolescence. How on earth will a home enthusiast be able to maintain a car like that 25 years from now? And why would they, when getting the car to talk to computerised diagnostics will make it uneconomically viable to repair long before any well-maintained 'old' car ever would have been.
After all, it is cars like my Rover 820e that are the ones that survived. Often low mileage, frequently beige, and invariably well looked after by fastidious or elderly owners. They never cost their owners a penny to keep, so they were kept.
We were sceptical, back in the 1990s, of ECUs and immobilisers. But time has shown us that, more often than not, cars so-equipped are generally reliable. That's fine, because it means that I can still open the bonnet of any of my 1990s classics and know pretty much what's going on under there. The same can be said from any car built up until the mid-2000s, when complex multiplex wiring and drive-by-wire systems started to become commonplace, along with even more complicated and stringent emissions controls.
Under the bonnet of most pre-2005 cars, I don't need a bigger and beefier computer at the other end to tell me what's wrong, whereas with most modern cars, especially the more interesting ones, I do. And what benefit will it be to the likes of BMW, the VW Group or Jaguar Land Rover to provide the back-up required to keep these systems going when they're over a decade obsolete? None, I'd wager.
As a car enthusiast, that scares me. For while the cars I will always love and cherish are the ones I look back on fondly from my formative years, it's the likes of my daily today that will be the cars admired by the next generation. My fear is that they won't be able to use them – but I sincerely hope I'm wrong.
Comments
Author

Craig Cheetham
Latest