Happy Birthday: MG Z cars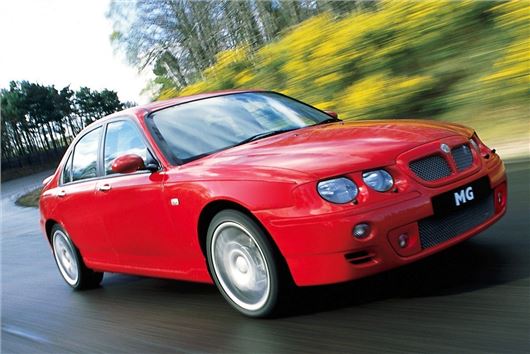 Published 10 May 2016
Desperate times call for desperate measures, and in 2000, there was no company quite as anxious to ensure its survival as MG Rover.
After the Phoenix Consortium famously bought the company from BMW for a princely £10, Longbridge had an uphill struggle on its hands for survival. It was one that, ultimately, was never going to be – but if proof were needed that MG Rover's engineers and designers gave it their best shot, the MG Z-Cars are it. And astonishingly, it's 15 years this month since they were first delivered to customers.
Developed in haste, the ZR, ZS and ZT (Or X10, X20 and X30 as they were known internally) were first shown in a series of studio photographs issued by MG Rover in the first week of 2001, followed by a media preview a few weeks later. Road legal pre-production cars hit the road in March 2001, just eight months after they were signed off for development, and they arrived in showrooms in May the same year, with the first examples being registered on a Y-plate.
To get them on sale in such a short period was an incredible feat. To launch the cars to the world's most cynical motoring media, many of whom had suggested the 25, 45 and 75 based 'hot' saloons were akin to applying lipstick to pigs, or turd polishing, was an altogether different challenge. But MG Rover chose its approach carefully.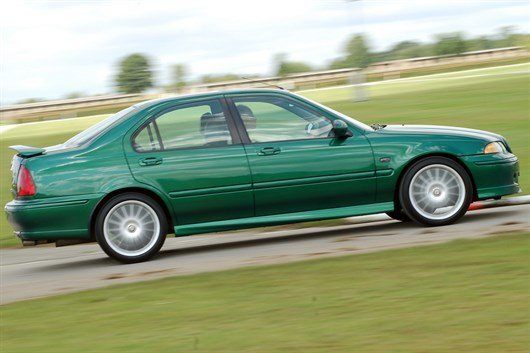 The first Z-Car allowed into the sweaty palms of the UK's motoring hacks was the ZS, in Impreza-baiting ZS 180 spec. Under the bonnet, it had the 2.5-litre quad cam KV6 from the 75, with a healthy 180bhp on tap and a fruity exhaust system to add a suitably seductive soundtrack.
Of course, many of the journalists thought MG Rover were barking mad. They weren't expecting the Z-Cars to be well engineered. After all, the 45 on which the ZS was based was itself formed upon the platform of a defunct Honda Civic. The interior packaging was poor, the plastics grim. In addition, the rather colourful paint pallet and less then subtle rear wing made the ZS far from a shrinking violet, as if MGR had ram-raided its nearest Halfords and then proceeded to glue on its entire heist.
The ZS was asking for a kicking. But for one thing…
Under the skin, MG Rover's engineers had been extremely busy. Not only that, but they'd managed to prove they were among the very best in the business when it came to chassis dynamics. Whisper it, but all Rovers from the 90s onwards were far better to drive than most people expected. The ZS, though, was a complete revelation. The press wanted to hate it, but they couldn't, because the ZS 180 was a flawed but brilliant piece of kit. No front-wheel-drive performance saloon could match it for agility, steering feel or point-to-point pace. Very few 4WD cars could, either, yet the ZS was a fraction of the price of a Subaru WRX.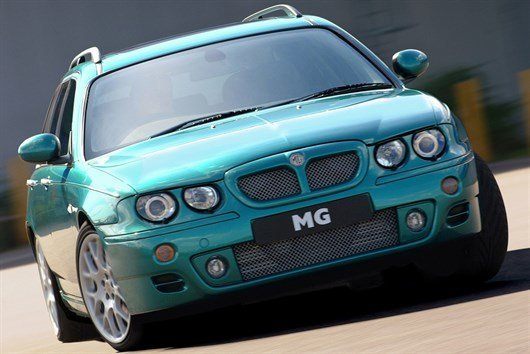 The ZS set the bar for the rest of the range. The 75-based ZT had an already good car as a starting point, and in less subtle MG form was a satisfying drive, especially in V6 form (though there was a diesel to keep the company car boys happy). The 25-based ZR was, in many ways, the poor relation, but even so it was still a hoot to drive – a fact borne out by the fact that, in MG Rover's final full year of sales, it had become the brand's best-selling model, and had carved out a niche with younger buyers. The ZR160, with a variable valve controlled (VVC) version of the 1.8-litre K-Series, was a genuine hot hatch, in the spirit of cars like the Peugeot 205 GTI and Citroen Saxo VTS. Build quality was flaky, but grins were guaranteed.
As a marketing ploy, then, the Z-Cars were an impressive feat of engineering. Of substance over style. Even the 'cooking' versions, namely the ZR 105 (1.4 K-Series) and ZS 120 (1.8 K-Series) were rewarding to drive, with great handling, while the appearance became a little less brash as they became a common sight on the roads.
Without them, MG Rover would most probably have gone belly up well before 2005. With them, the writing was still on the wall, but the MG brand managed to whitewash over the death graffiti for at least a few years, and put smiles on the faces of many a driver during that period.
Today, at between 11 and 15 years old, most are languishing, unloved, in banger territory. But there are also a number of good ones already in enthusiasts' hands, preserving the heritage of one of the UK's most lamented car companies.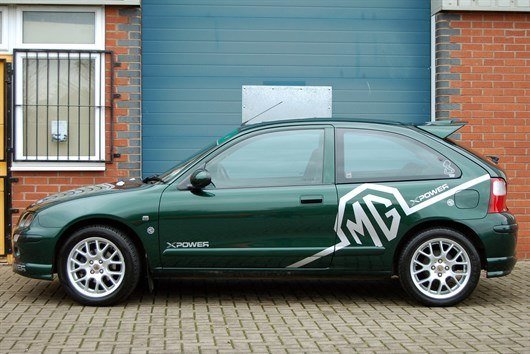 If you want one, now's the time. There's a lot of nostalgia out there, especially towards the ZR, which was most prevalent, and frequently bought new by drivers who are now in their 30s and financially independent. If you can find a good example of any, snap it up now while they're still available for just a few hundred quid, and you'll have a rewarding, entertaining car to drive that's unlikely to ever depreciate. These are classics on the cusp, and 10 years from now, they'll have a hugely resurgent following, if not well before...
Comments
Author

Craig Cheetham
Latest