A Grand Monday: Rover 200 BRM, £875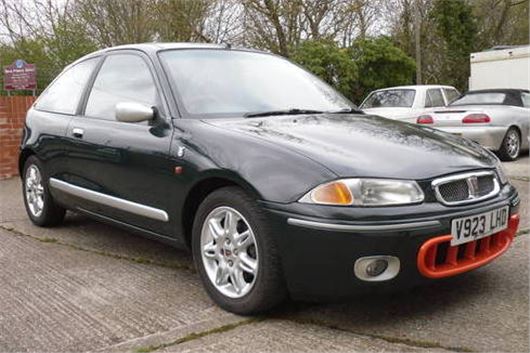 Published 25 April 2016
How's this for a forgotten hot hatch? Shown initially as a concept at the 1997 Frankfurt Motor Show, the Rover 200 BRM was put into limited production in 1998. A total of 1145 were built, of which 795 were for the UK market.
Based on the Rover 200 Vi, the BRM came with quilted leather seats, a very red interior, alloy switches and dials and a rather intrusive orange snout, as a nod to BRM's iconic racing cars.
Other features included special 16-inch alloys and a stainless steel mesh radiator grille, brushed alloy mirrors and rubbing strips and a choice of Brooklands Green metallic paint or… nothing else.
Under the skin, the car was modified slightly from the Vi. It retained the 145bhp VVC engine from the MGF, but with a limited-slip TorSen diff' and a close-ratio gearbox. The suspension was stiffened and lowered by 20mm, which improved the handling, but did very little for the ride, though the same setting were later employed for the MG ZR160, which was even more spine-jarring thanks to its 17-inch wheels.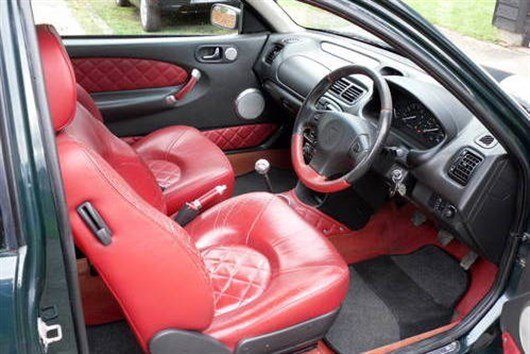 Although it was a surprisingly rewarding car to drive, indeed, a right laugh, the BRM hardly set the world on fire. Despite its limited production run, Rover struggled to shift them down to a rather ambitious asking price of £18,000 – hence why this one wasn't registered until December 1999, a year and  a half after the BRMs were built. It's not one of the last, either.
But, at £875, it's a different proposition. This example is about as inexpensive as they get in presentable up-and-running condition, and with a 12-month MoT it's quite a beguiling prospect for fans of both Rovers and 1990s hot hatches.
It looks straight and tidy, and has clearly had some work done in the past two years as a look through the online MoT history shows that it has previously failed the test for corroded rear arches (a common Rover 200 grot spot). It passed its most recent test, in April 2016, with no advisories, but we'd advise you to check the body carefully to ensure the repair work has been properly carried out.
If so, then for fans of obscure hot hatches and for die-hard Rover apologists, this is an extremely tempting car, and we can't help but think it's extremely cheap for what it is. As one of less than 200 survivors, it's one to hold on to… But you really do need to like red leather to get along with it!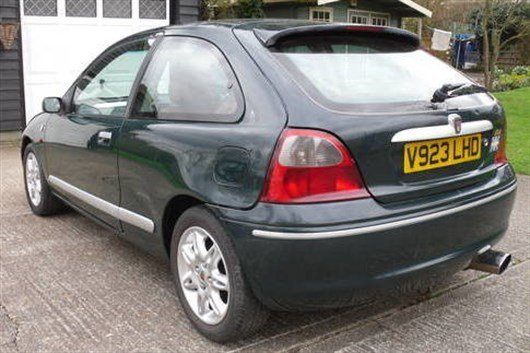 Comments
Author

Craig Cheetham
Latest