Heroes: Stanley Mann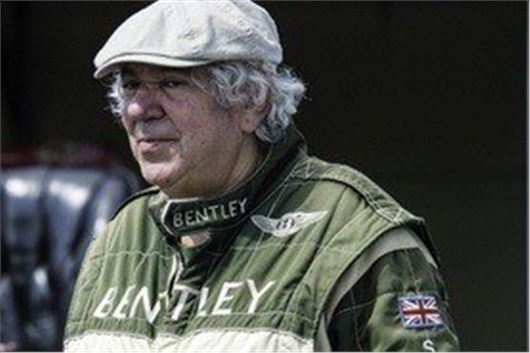 Published 11 February 2016
Benjafield's Racing Club co-founder and long-time friend, Philip Strickland, pays tribute to the late Stanley Mann.
Stanley Mann has died, following a fall at his works in Radlett, Hertfordshire. Born on 12 April, 1945, Stanley, who began his career as a professional photographer, became smitten with Bentleys after he obtained an opportunity to restore a 3 litre - a car that revealed to him a quality of engineering excellence and racing potential that truly fired his imagination.
Abandoning photography, Stanley set up his vintage Bentley dealership, first behind the butcher's shop run by his family in Edgware, before moving to the Fruit Farm in Radlett, where for the remainder of his career, he traded with the world.
Stanley became the market-maker for vintage Bentleys and almost all of the important Bentleys around the world at some time passed through his workshop.
Restoration was a forte and it was not unusual to see a rather tatty, decrepit old Bentley enter the works in a pitiful state, later to emerge as a pristine LeMans replica, much as had happened in period at both the original Bentley works in Cricklewood, not far from the Fruit Farm and at HM Bentley and Partners.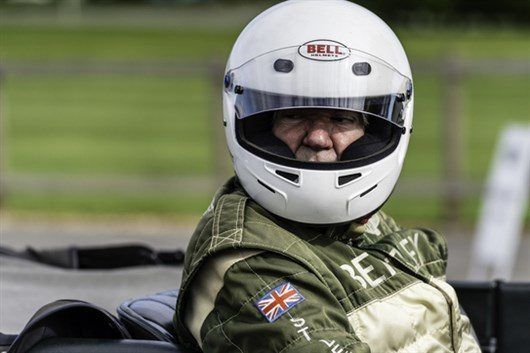 Soon, however, Stanley realised that the true attraction of these cars lay in their remarkable durability. This led to a switch of focus to ensure, as far as was practical, that the original integrity of the car was preserved. Indeed, he made a virtue out of racing original cars and was successful at tracks such as Silverstone, Donington Park, Mallory Park, Montlhery, Nurburgring and Le Mans.
In 1988, Stanley decided to begin a run of record-breaking attempts. Driving the newly restored Old Mother Gun, a 6.5-litre Bentley single-seater originally raced at Brooklands, he took the UK 100 mile and 500 mile records, before a cracked fuel tank stopped further progress. At one stage Old Mother Gun was timed at 135mph with all four wheels off the ground!
Returning in 1992 to Millbrook, the scene of his earlier runs, and with co-drivers including HRH Prince Michael of Kent GCVO, he took the UK 1000-mile Class B record and five others, some of which still stand.
Few things in life gave him more pleasure than sharing his love of vintage Bentleys with others. Driven by this passion, in 1990 he founded with six other like-minded Bentley owners, Benjafield's Racing Club, an organisation intended to 'preserve the spirit of camaraderie and sportsmanship which inspired Dr J.D. Benjafield and the Great Racing Team for whom he drove'.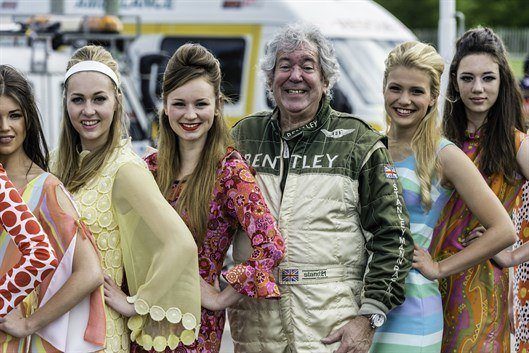 It was no coincidence that the club soon gained a reputation for its wild exploits, unique events and madcap dashes across the continents of Europe, Asia and USA. He twice led a team across Russia and in one unforgettable year, led a team of Bentleys on a 1000-mile-long rally across America, arriving covered in dust and oil at Laguna Seca, where he placed his car on pole and won the race by a huge margin, much to the puzzlement of the locals who could not understand how such a scruffy old Bentley could go so fast!
In November 2015, Benjafield's Racing Club was voted Club of the Year at the annual International Historic Motoring Awards, a fitting tribute to his vision and unswerving commitment. Stanley was well respected the world over and built enduring friendships, with a portfolio of wealthy and famous clients who purchased often high value cars for their collections.
He was a big, warm-hearted, generous family man, who just days before his death on 4 February, 2016, had become a proud grandfather to new-born Harvey. Stanley is survived by wife Karen, son Oliver, who is to continue the business with the same, devoted staff, and sister Elaine.
Comments
Author

Keith Moody
Latest