Classic advert: Chrysler Sunbeam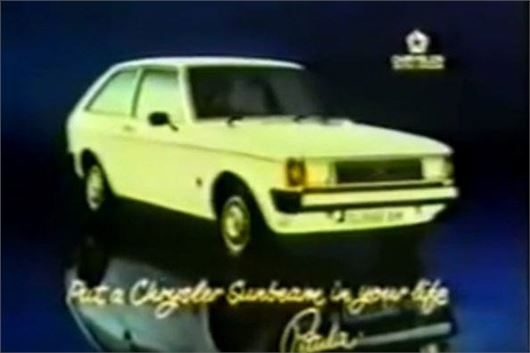 Published 22 September 2015
July 1977 saw the launch of Chrysler's all-important small car, the Sunbeam. And to promote it the company employed the services of Petula Clark, the '60s star who now found herself wearing a tight perm and singing about a hatchback.
The song was a version of Petula's 'Put a Little Sunshine in Your Life', adapted to 'Put a Chrysler Sunbeam in Your Life' by those crafty creatives at Chrysler, with the second line promising 'It'll put a smile on your face'.  A Sunbeam was shown tackling a variety of rural roads, while a voiceover boasted about the car's annual service intervals and 50mpg fuel economy.
The Chrysler Sunbeam lasted just four years, selling around 200,000 units during that time. Happily, however, Petula Clark is still with us.
Comments
Author

Paul Guinness
Latest