A Grand Monday: Renault Vel Satis, £995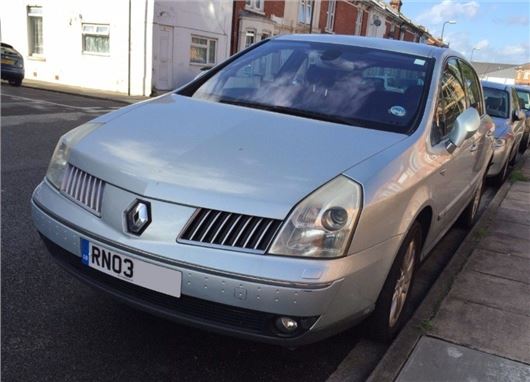 Published 21 September 2015
Some people reading this might think we've taken leave of our senses by featuring a twelve year old Renault, but there's method in our madness. Well, sort of. You see, the Vel Satis is a rare machine for a Renault of its age, this executive-class five-door hatch having been offered for sale in right-hand drive guise for less than three years – selling in pitifully low numbers during that time.
French executive cars have struggled in the UK for a long time. Peugeot sold the 607 in tiny numbers, while Citroen found even fewer buyers for its C6. Renault, meanwhile, showed confidence in the early years of the 21st century by launching two new execs: the oddball Avantime coupe and the slightly less idiosyncratic Vel Satis.
The latter is shown here, a 2003 example in turbocharged 2.0-litre petrol guise and Privilege trim. It carried a list price of almost £22,500 at the time (though nobody would have been daft enough to pay full price), putting it on a par with upmarket versions of the Rover 75 and Saab 9-5, not to mention the entry-level BMW 5-series and its ilk. Needless to say, executive car buyers kept away from Renault showrooms in their droves.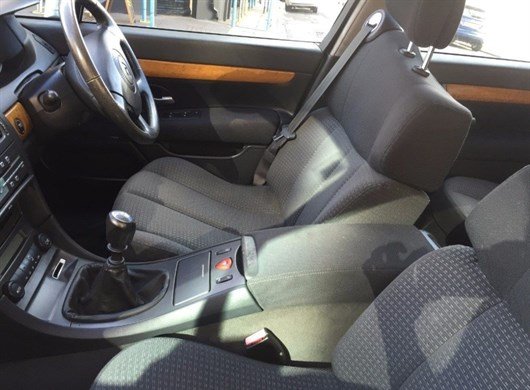 Now though, the Vel Satis makes sense. Okay, it looks a little odd (Car magazine described it in 2002 as "ugly and very French"), but it's phenomenally spacious, offers superb ride quality and is a far better drive than you might expect. It also manages to stand out from the crowed. Oh, and it's cheap. Very cheap.
This 2003 Vel Satis has covered 97,000 miles, comes with a full service history, has had its cambelt changed and boasts a recent MoT. And the dealer selling it is asking £995. As a cut-price modern classic (yes, we really did use that phrase), surely it makes sense?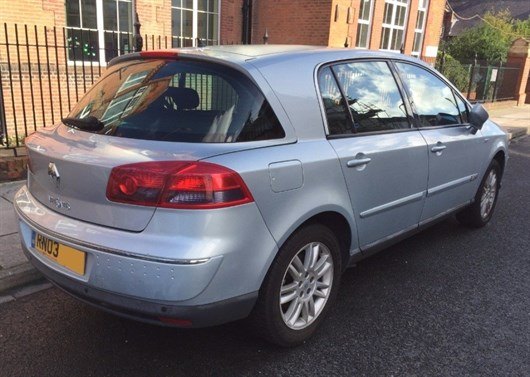 Comments
Author

Craig Cheetham
Latest