Classic advert of the week: Volkswagen Golf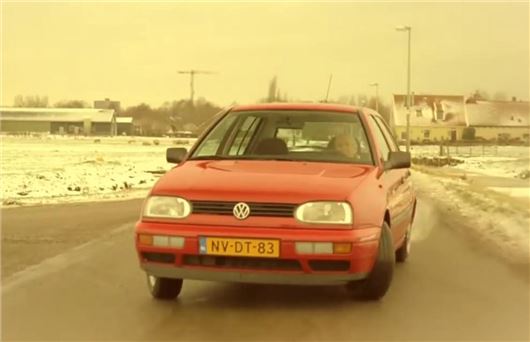 Published 28 July 2015
Here's a first for us, as this week's Classic Ad is a commercial from the Netherlands – but one that's well worth watching... even if you don't speak a word of Dutch. It's from Volkswagen, it's relatively recent, and it's all about stressing the reliability of your average Vee-Dub.
That's why instead of a shiny new Golf being featured in the ad, the main focus is a MkIII version (you know, the ugly one built from 1992 to '99). This one's apparently your typical one-elderly-lady-owner from new car, being sold by a sweet-looking granny who'd presumably only used it for the odd shopping trip.
As a teenage-looking driver and his gloating father look around the Golf, however, gesturing to each other that they'd found a gem, the aged vendor remembers some of her fondest times at the wheel – including handbrake turns, wheel-spinning antics and plenty of general hooning around.
The advert finishes with our favourite granny waving off her old Golf, with Dutch text rolling on to the screen that loosely translates as: 'Not every old lady is reliable, but fortunately every Golf is'.  Brilliant, eh?
Comments
Author

Keith Moody
Latest