Classic advert: Vauxhall Chevette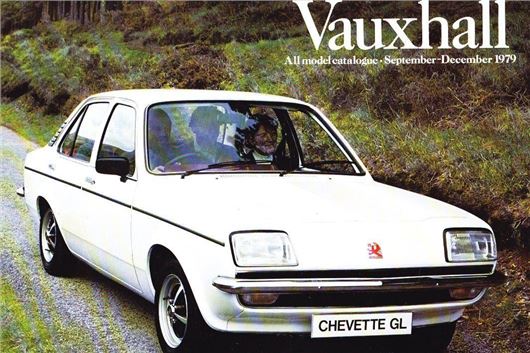 Published 23 June 2015
It's late 1979 and Vauxhall has just issued its latest all-model brochure, with the recently revised Chevette saloon taking pride of place on the front cover. And to coincide with that comes a brand new TV advert, describing the updates for the 1980 model year.
The setting is a ballroom dancing demonstration, with the couple who own the Chevette evidently running late (entirely his fault judging by her scowling expression). As they race along in their 1256cc saloon to make sure they don't miss any more of the dance, she's seated in the back, easily managing to apply lipstick thanks to the 'same level handling' as before.
Useful improvements had been carried out for 1980, though, as the voiceover was keen to point out. You now got 'even better fuel economy' and 'side window demisters', as well as "more streamlined headlights" and automatic transmission 'as an optional extra'.
Naturally, our formally-dressed ballroom dancers arrive at their venue in the nick of time, parking their trusty Chevette outside before taking their positions on the dancefloor. As the advert comes to an end, the message is simple: 'We've changed very little but improved quite a lot'.   
Comments
Author

Paul Guinness
Latest