Richard Hammond beats Sunday boredom with a drive in his Lagonda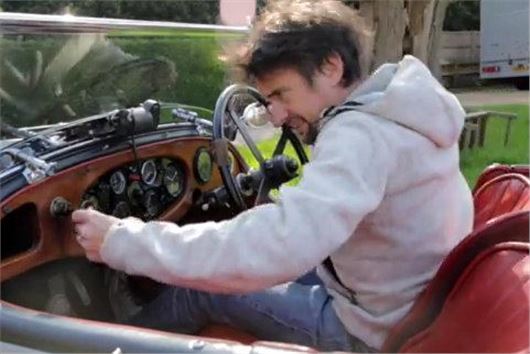 Published 27 April 2015
Now he's left Top Gear, TV presenter Richard Hammond is at a bit of a loose end. In fact, you could say he's bored.
So, in a new video posted to his YouTube channel, he's decided to tackle that boredom by going for a drive in his stunning 1931 Lagonda.
'I'm not sure it you-know-what,' said Hammond on his Twitter feed, 'but I made a new film and it's got a car in it at least.'
In the two-minute video - called Boredom solved: I'll go for a drive -  Hammond is shown getting into his Lagonda and nipping off to the shops to buy a Pot Noodle.
The former Top Gear presenter confessed that it was love at first sight with the Lagonda, but that as soon as he bought it, he needed to figure out how to use it.
Writing in his column in the Daily Record, Hammond said, 'The accelerator and brake pedals are the other way around, which could be interesting.'
Comments
Author

Keith Moody
Latest