Classic ad of the week: 1980 Ladas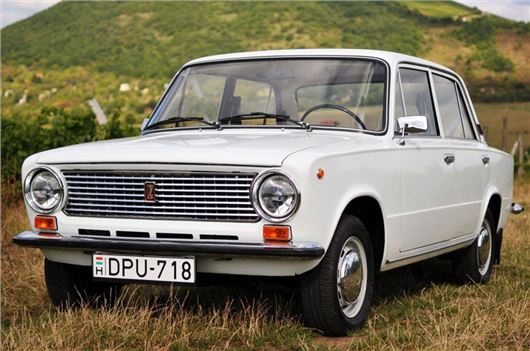 Published 13 February 2015
By the time this advert was appearing on our TV screens in 1980, the USSR-built Lada range was doing pretty well for itself. Little wonder too, given that the cheapest Lada 1200 cost a mere £2280 – at a time when the tiny Mini City cost over £200 more. Then there was the rugged Lada Niva 4x4, forty per cent cheaper than a Land Rover at just £4273.
Lada wanted some of the Niva's toughness to rub off on to the rest of the range, hence this dramatic advert showing its latest models being thrashed and abused in all kinds of wild situations. And the conclusion to it all was the strapline at the end, 'Tough cars, tame prices.'
Yes, those Lada saloons might have been re-hashed versions of the old Fiat 124 from the 1960s, but they could apparently take all that nature – not to mention their drivers – might throw at them. And to stress the point, there was the constant backdrop of wildlife to fit in with each boast, 'The Ladas, each has an extra-thick skin' ran the voiceover, while a rhino headed towards the camera.
As for the 'underbody corrosion protection', that was apparently a match for the toughness of a crocodile. All of which seems rather odd, considering how rust-prone your average Lada could be after a few years spent in Britain. 
Comments
Author

Paul Guinness
Latest