A Grand Monday: Austin Montego 1.6 LPG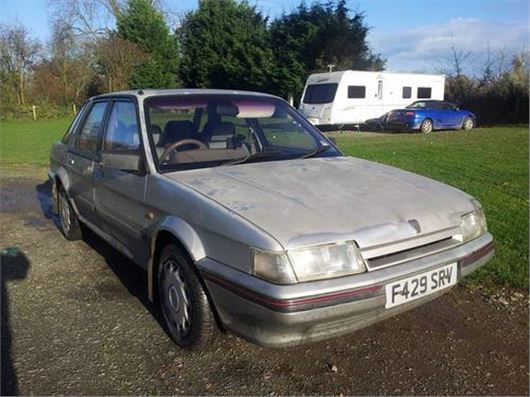 Published 19 January 2015
If you're after a modern classic to do the commute to work in, then we reckon this 1989 Austin Montego with LPG is worth a look at just £499.
With an MoT certificate until April, it's  ready to hit the road – as long as you don't mind it looking a bit scruffy.
It'll be a brave person that decides to sort the bodywork and give it a respray. So don't – just wear those battle scars with pride and park it next to your boss's Porsche 911.
There are dents and dings in the driver's door, bonnet and rear quarter. And the paint has faded on every upwards facing panel, such as the bonnet, roof and boot. On the plus side, there doesn't seem to be that much rust.
If you do buy it, you'll need to wear a big coat – or sort the heater matrix. The seller says it's not working and has been bypassed. There's also a bit of an issue with the clutch – it that might be a sticky clutch cable or it could be worn, although the seller says it's not slipping.
Under the bonnet, the carb-fed 1.6-litre is reportedly doing well. According to the seller, 'It can be run all the time on LPG, without the need to run it on petrol at all. The only time you need to run it on petrol is when it's below five degrees – and even then only until it has got up to temperature.'
That makes this a pretty cheap car to run - even with falling petrol prices. If you're getting, say, 32mpg (with LPG costing about 65.9p per litre) that's a saving of roughly £600 over petrol if you're clocking up 10,000 miles a year. There you go, with true 'classic car maths' we can say that the car almost pays for itself.
Well, sort of. Obviously with any older car you'll need to budget a bit more for parts and servicing – so if you are thinking of buying this Montego make sure that you inspect it closely… you don't want a nasty surprises come MoT time.
Not for the feint-hearted, but this would be a great project for the hands-on enthusiast who loves their Montegos and doesn't want to see another one drop off the radar.
How many Montegos survived? Click to find out
Read out Montego buying guide here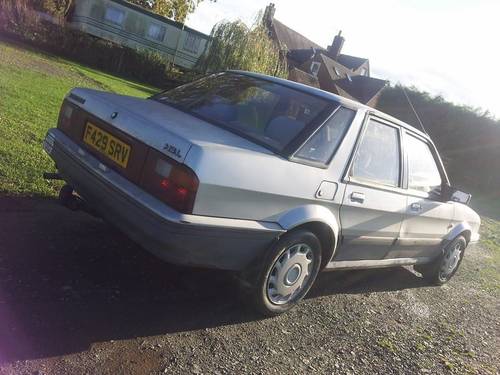 Comments
Author

Keith Moody
Latest