A Grand Monday: BMW 316i Touring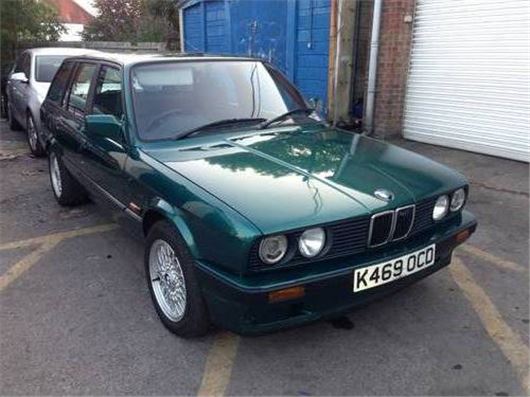 If you need a modern classic to get you to work and back, then a 1980s E30 BMW 3-series (along with a set of decent winter tyres) should be on your shopping list.
This 1989 BMW 316i Touring is for sale at £1750 – not a bad price when you consider how E30 values have risen in the past couple of years.
There's plenty to like about this example – no rust, long MoT, clean inside and out. Best of all it comes with plenty of paperwork, including all its old MoTs.
With 127k on the clock, we'd want to be sure that the engine has been well looked after with regular service intervals. That 1.6-litre produces 102bhp and unlike many other BMWs, uses a traditional cambelt.
While the E30 displays many of the great handling characteristics that made the marque famous, be warned – the E30 can bite. Hard. So make sure the suspension is in tip top condition, which means no knocks and rattles from any where.
Check for leaky dampers, cracked springs, worn bushes and, most importantly, good rubber. In bad weather, a decent set of winter tyres will transform the handling on these cars. If it's on 14in wheels (195-65-14) you're looking at about £50 a corner. 
Comments
Author

Keith Moody
Latest