A Grand Monday: Triumph TR7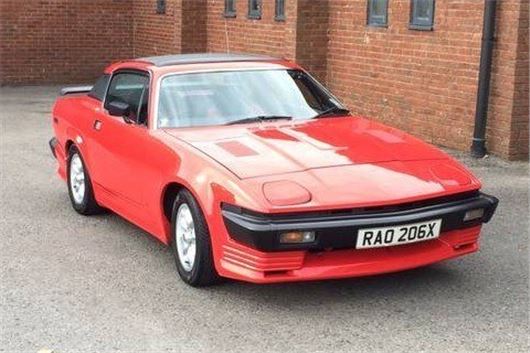 Published 24 November 2014
Temptation comes in many forms, but today it mainly comes in the shape of this 1981 Triumph TR7 that's for sale at just £1250. Details are sketchy, but we reckon this one might be worth a phonecall – especially this close to Christmas to see if there is a deal to be done.
So what do we know? Well, it has a 2.0-litre engine, a Rimmer Brothers' Mk2 body kit fitted and no road tax. But what it does have is 12 months' MoT. We're told it's very reliable with no mechanical faults… which is good news.
What's not so good, perhaps, is that the rear wheelarches require some attention. As do the front corners of the bonnet. If you're a bodywork man, though, this could be a great winter project for you. It even comes with a set of four alloy wheels and decent tyres.
If you're serious about making this a rolling resto, then make sure you inspect the screen surrounds – a notorious weak spot. So are the sills and the boot floor. Oh, and you'll need to make sure all the electrics work, including the pop-up headlamps.
If things work out, though, this might just be a cracking Christmas present. Imagine it – Boxing Day afternoon spent fettling your new toy in the garage. There's nothing better.
Comments
Author

Keith Moody
Latest