A Grand Monday: Mini Mayfair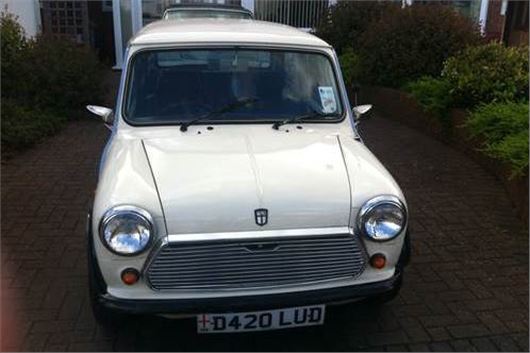 Published 16 June 2014
When it comes to buying an affordable and fun classic, few cars can match the archetypical Mini. Full of character, rewarding to drive and surprisingly spacious inside, the Austin Mini represents cracking value for money and there are plenty of fine examples on the market for £1000 - £2000.
For us, the MkV Mini is the most affordable of the bunch. It's also better suited to the rigours of daily driving, with disc brakes and 12-inch wheels. The 1980s saw the launch of numerous limited edition Minis and it is here you'll find the best value. In fact, we've found a decent 1986 Mini Mayfair for sale for just £1000.
Based on the Mini City, the Mayfair was built from 1982 – 1996 and has a black velour interior with Mayfair decals. Power comes from a sprightly 998cc engine that will easily reach 70mph. Tinted glass was fitted as standard on the Mayfair and it also features a stereo radio cassette – although you'll have to raid the local charity shop to find any music to play on it.
This particular car is being sold with a full 12 month MoT and six months tax. According to the seller, it has been used daily for the past three years and has covered 67,500 miles. Admittedly, it's difficult to judge a car on a few online pictures, but this Mini Mayfair looks quite smart for £1000 and we'd be tempted to investigate if we were in the market for a cheap, useable classic car. 
Comments
Author

Dan Powell
Latest