A Grand Monday: Saab 99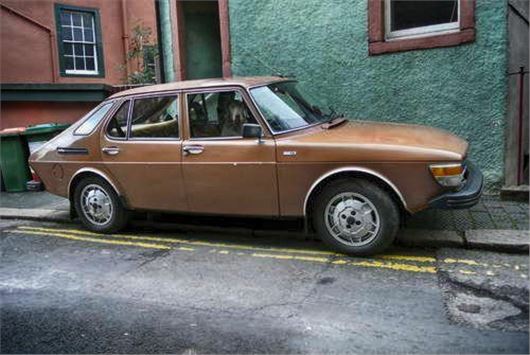 Published 07 April 2014
The Saab 99 is a very interesting car. It was launched in the late-1960s, and yet, thanks to its advanced design and timeless styling, it still looked modern more than a decade later. Such was its modernity, that when cash-strapped Saab came to replacing it in the late 1970s, it took the 99's centre section, added a new nose and dashboard, and renamed it the 900. And it went on for another 15 years... 

But rather like the later 900, there's an inherent sexiness to the 99 in its go-faster versions. The 99EMS and the wonderful 99 Turbo now have a proper cult following, and as you can imagine, values of these examples have been heading upwards consistently for some time now. But just because the cooking models may have been left behind in the value stakes, doesn't mean that they're undesirable or unworthy. Far from it, in fact.  
As with the 900, the 99 is a solid car - nicely over-engineered as Swedes used to be - the standard models are pretty much the perfect practical classic for those who don't feel a great desire to work on their cars constantly. It's solid, reliable, and as long as it has a regular diet of fresh, good quality oil, should live forever. That's what comes from being understressed and over-engineered.
The car on offer comes in the loveliest most period shade of brown. And for that additional slice of genuine charm, it's a bit down-at-heel to look at, with peeling lacquer and a sun-bleached rear seat, but we like it all the more for that. It's a 99GL automatic, which means that the slant-four engine is carburetted, and pushing out 100bhp. At £4905 new in 1979, it wasn't cheap, and there were many rivals that could beat its 100mph maximum speed and 0-60mph time of 13.6 seconds. But that's not what these cars were about...
The seller paints a picture of a very honest and unpretentious car for the reasonable asking price of £1100: 'It comes with 12 months' MoT, six months' tax. Refurbished EMS alloy wheels with good Continental tyres all round, and 32,000 miles recorded, believed genuine. Full stainless exhaust. Headlight wash wipe system works fine. New headlining fitted. Very sound car underneath. Engine is very smooth and quiet and the gearbox works fine. New fuel pump and fuel pipes. Overhauled brakes with recon calipers and new pads.'
The question is - if you bought this car, would you be tempted to respray it and make it look mint again? Or like me, would you leave it as is, and enjoy this Saab 99 for what it is? An honest old smoker?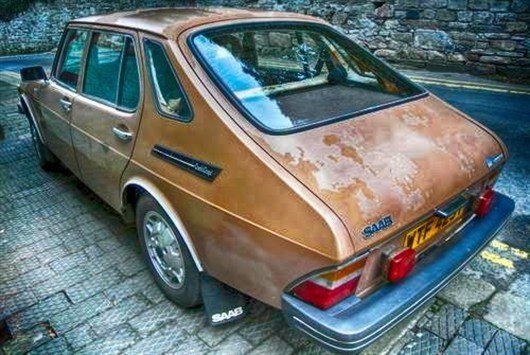 Comments
Author

Keith Adams
Latest