A Grand Monday: Ford Sierra 2.3 Ghia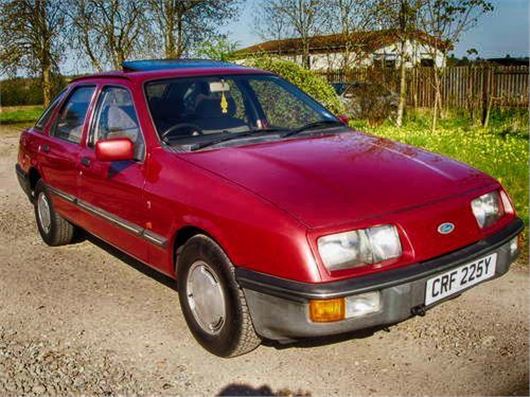 Published 01 April 2014
The Ford Sierra - in case you hadn't noticed - has become pretty rare pretty quickly. Regular readers will recall that we've singled it out as being on the classic car endangered list thanks to a very low survival rate in comparison with the sheer number sold. When new, in the UK at least, the Sierra took a long time to capture the hearts of former Cortina owners, and it seems only now that these cars are finding a following in the classic car scene. 

It is interesting how in relation with the Cortina, the Ford Sierra is considered by many to be a failure. It might never have sold in the numbers that its predecessor did, but the Sierra was a hugely influential car, that could arguably be described as being better than the sum of its parts. In mainland Europe, the situation is much different, with the Sierra proving a substantial hit, comfortably outselling the old Taunus by some margin. The main problem with most buyers wasn't so much the way it drove, but the way it looked - and the 'Jellymould' styling took far too long for people to get used to. And in the meantime, they all went and bought Cavaliers.
But that was then and this is now. In classic terms, the Ford Sierra is beginning to look like many people's idea of the perfect practical classic car. It's cheap to run, with good parts availability, and thanks to simple mechanics, it's fixed easily just about everywhere. They might seem a bit fragile inside these days, and as they were built to survive a set lifespan (that's long gone now), don't expect your Sierra to feel like an old Mercedes-Benz inside. But then, any left now, will undoubtedly have been cherished. Which brings us on to the car I spotted this week in the ads.
It's an early example, built within a year of the Sierra's launch, and particularly nice because it's a low-mileage specimen with all the toys. The 2.3 Ghia was the king of the range in 1982-'83, at least until the XR4i arrived, featuring power assisted steering, central locking, electric windows, and the really quite smooth 2.3-litre V6 also used in the Granada. This one's in fine fettle, too.
It's on sale with Affordable Classics, who describe it thus: 'The bodywork is in excellent condition, with no rust, even on the sills. Paintwork is the Imperial Red metallic, and is mostly original as far as I can see although the bonnet has been resprayed at some point. Mechanically she is superb, the 2.3 V6 engine is very quiet, and pulls well through the C3 auto gearbox which changes smoothly. Not many of these left now, it's hard to believe she is now 30 years old.' And it could be yours for £1895 or thereabouts.
And if you think that's dear for a Sierra - have a quick look at their prices now. Oh yes, they've been creeping up in the past couple of years.
The comment about it being hard to believe that the car is 30 years old is true enough. I remember when the Sierra hit 25, I drove Ford Heritage's example for a magazine feature. My main memory is that no one looked twice at it - something you would simply not expect with a 25 year old Ford. Now you might say that defeats the object of owning a classic, but to me it vindicated one thing I'd always said about the Sierra - it still looks relatively modern today, being so far ahead of its time. Wonder if that's still the case today?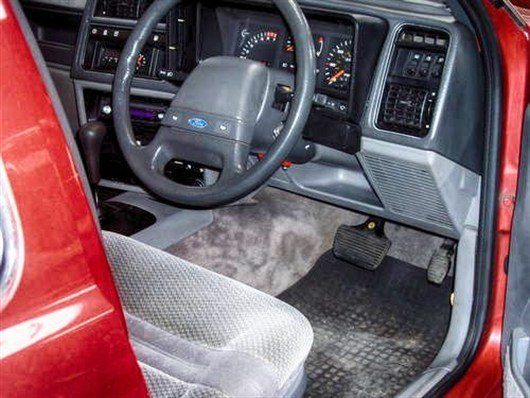 Comments
Author

Keith Adams
Latest