Take a break: The Great North Road in 1939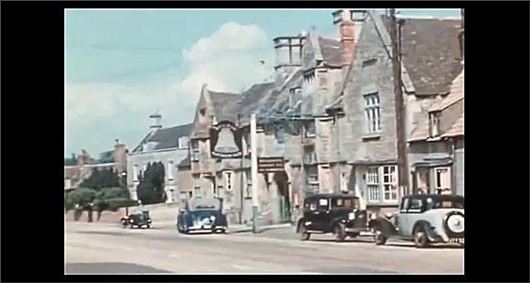 Published 14 January 2014
Got five minutes to spare? Then take a break, and watch this amazing amateur-shot film of the A1, taken in August 1939 - just one month before the beginning to the break of WW2. It's a fascinating snap-shot in time; the UK looks calm and peaceful, but the signs that we're getting prepared for the break-out of war - in London, you'll spot the black and white-painted kerbing and barrage balloon.
And it makes for an interesting contrast with the open and rolling A1 as it snakes its way through Hertfordshire, and into Bedforshire - and much of the open Great North Road looks like rural France does today. We get a fascinating insight into driving in the 1930s - where drivers clearly took a gung-ho approach to overtaking. The mix of cars is also interesting - Austin, Morris and Ford saloons share the spookily clean and empty roads with relatively rare and exotic MGs and Morgans.
And from the perspective of a 21st century motorist, it looks like driving heaven. The roads are roomy and well-sighted, with far fewer road signs cluttering the view, while the towns and villages - now mostly bypassed - you travel through on the route north are pretty, charming and offer plentiful stopping points. What we don't see are the horrendous traffic jams and accidents that the rapidly motorising Britain ended up delivering - and the motorway network of the 1960s did much to do away with 20 years later.
But that was for the future - enjoy this video of what looks like a charmingly innocent Britain. It's an uncluttered world that may as well be a different planet to the one we live on now...
Comments
Author

Keith Adams
Latest