Take a break: Porsche 936 lapping Le Mans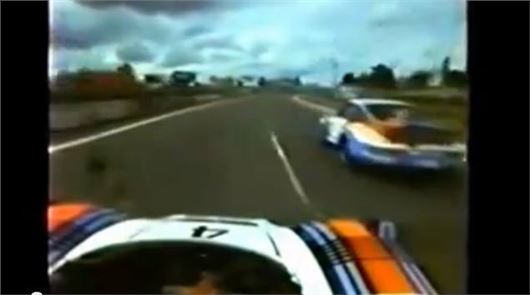 Published 27 January 2014
Got five minutes to spare? Then take a break, and watch this amazing in-car footage of the 1977 Le Mans winner, the Porsche 936 lapping La Sarthe. The commentary might be sparse, but the on screen action tells you all you need to know - up to 211mph on the Mulsanne straight.
The Porsche 936 eventually went on to win the race against an ambitious Renault, which was hungry to take its first win (in modern times) at the 24 Hours. Jacky Ickx piloted the winning car, alongside Hurley Haywood and Jürgen Barth, and demonstrated some incredible driving as the race unfolded. It's Jürgen Barth that's driving in the film, and it's interesting to see the speed differential between his 936 and the makeweight 911s it was sharing the track with.
It was a mighty beast, though. The 936 was powered by an air-cooled, 540bhp 2140cc turbocharged flat-six engine - an odd engine capacity that was required in order to squeeze in under the 3.0-litre regulation size, taking into account the 1.4 turbo multiplier. It was based on the legendary 917, and ended up winning the 24 Hours three times with Jacky Ickx in 1976, 1977 and 1981.
Enjoy the video, and let us know what you think, by email, or via our Facebook page.
Comments
Author

Keith Adams
Latest