We've been adding more to HJClassics - and there's more to come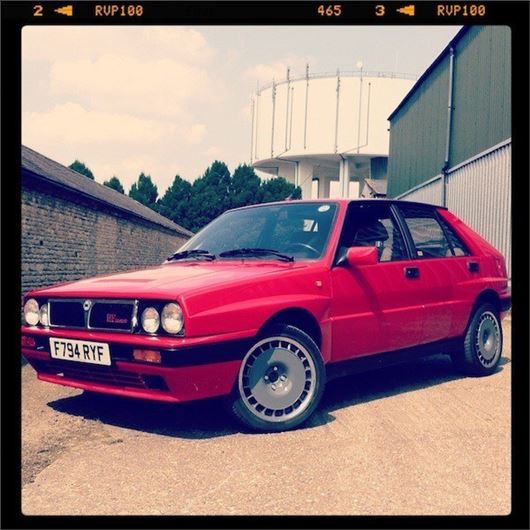 Published 04 November 2013
We're always busy on Honest John Classics. If we're not out testing cars for our review section, or visiting events, or keeping tabs with the latest classic car news, we're developing the website to improve your viewing experience. Typical of this are a couple of additions we've sneaked in over the past couple of weeks.
I've already told you about the new owners' reviews section, which currently is beginning to fill up with interesting stuff about your cars. There's a shiny new diary, which really highlights the events much better than before, and which I hope you'll be able send in your suggested entries. But there's now a new section devoted to the classic cars that we're running on a daily basis.
The unimaginatively titled Our Classic Cars section is devoted to our capers in he old cars the we own ourselves - and although it's currently listed to just my rag-tag fleet, it will expand as the site expands. Currently I'm running a Lancia Delta Integrale, a Citroen XM is joining in as - hopefully - my reliable winter workhorse, and there's also a Toyota Celica GT-Four, which I reckon must be the emerging classic performance car bargain of the decade. Well it is, if my experiences are anything to go by. I might just gloss over its obscene thirst for fuel though. You can also enjoy the full restoration story of my old Rover SD1 - it's a car I bought for £200, and then took out to Poland for the works.
The point is, our hobby is fun, challenging and ultimately quite rewarding, and it's good to share experiences. Hopefully, we might even inspire a few people yet to take the classic car plunge to join in and buy one themselves. Long gone are the days of stuffy people telling you what is and is not a classic car - I say if it feels right, there's a following, it turns heads, and you enjoy your motor, then your car is a classic.
If you want to get in touch about this, or want to get your event added to the diary... or even just fancy some advice, feel free to drop me an email at keith@honestjohn.co.uk or by going to Ask HJClassics. I look forward to hearing from you.
Comments
Author

Keith Adams
Latest