Welcome to Honest John Classics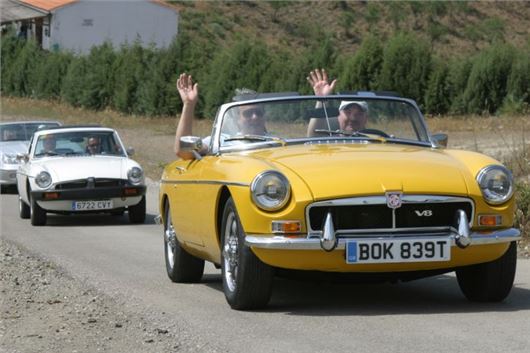 Published 08 April 2013
Welcome to Honest John Classics. It's been months in the making, with much midnight oil burned along the way, but there's still a lot left to do. We've created a uniquely-featured reviews- and advice-based classic car website, and are confident that as you get more involved, it will become as valuable resource to historic car enthusiasts as the original site is.
Adding to the growing portfolio of Honest John sites, Classics joins the original hugely successful original, as well as Vans, and the Good Garage Guide. At launch, we have a reviews section, which has information on all of the major classic cars, as well as a few you might not heard of. We'll be growing this section - and just as we do on www.honestjohn.co.uk, we'll be hoping to benefit from your experiences along the way. You can ask your questions through the website - and we'll continue to respond to every one submitted - or email me with any specific questions, submissions, queries or - most importantly - omissions on keith@honestjohn.co.uk.
Alongside the reviews section, day one sees the site launched with a number of exciting features. You can browse classics for sale, or check out the survival rates of your favourite cars using DVLA data presented in a simple, clear to read form. And in the news section, we'll be covering all the latest events, auctions, and industry stories. Core to the appeal of classic cars is actually getting out and driving them, so expect lots of events coverage - there's nothing like putting money where your mouth is and covering miles in your classic.
We have some very exciting developments for the future weeks and months, which will add to the usefulness of Honest John Classics, but for now - welcome aboard, and I look forward to having you join in.
Keith Adams,
Editor, Honest John Classics
Comments
Author

Keith Adams
Latest