100 days to go until MGLive!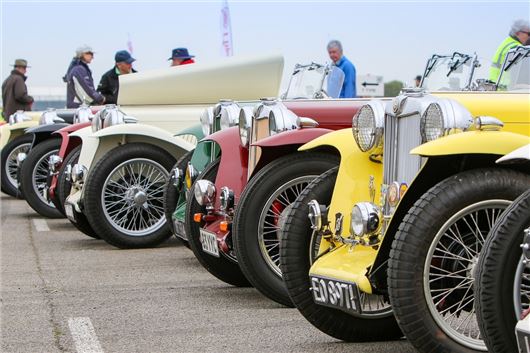 Published 09 March 2017
The countdown to this year's MG show at Silverstone has begun. There are just 100 days to go until MGLive! 2017 - the biggest party in the world for fans of the Octagon badge.
Held on the weekedn of 17-18 June at the Northamptonshire race circuit, this year's show promises 3000 MGs on display. As always, there will be a non-stop weekend of on-track action, as well as a jam-packed live arena, evening entertainment, cars for sale, and lots of parts for sale.
Racing comes from seven of the MG Car Club's own championships – all held on the GP circuit. Off track, the California Cup autotest is free to enter for the first time in 2017, and has been moved to a prime location at the heart of the event. 
Several of the traditional elements will return – but with a twist. Specialist traders will be at the heart of the show, bringing with them a new live demonstration area, featuring a selection of experts showcasing a variety of restoration and repair techniques.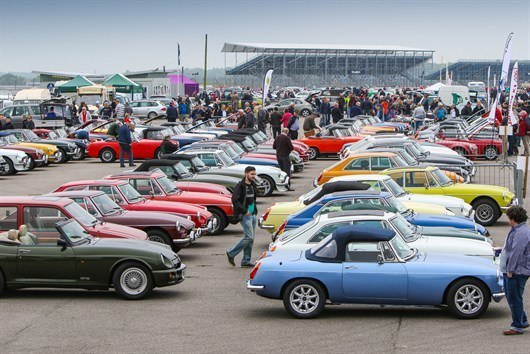 A sea of MGs will be spread across Silverstone covering the marque's 90+ year history. The cars for sale area is back by popular demand, so if you've ever thought about getting one of your own or are looking to sell your car, now's the time.
Adam Sloman, MG Car Club general manager, said, 'We're very excited for MGLive! 2017 and we can't wait to reveal some of the plans we've been working on in the coming weeks. It may be a celebration of MGs but we're flinging the gates open to all enthusiasts and working hard to create an event all motoring lovers can enjoy.'
MGLive! tickets are now on sale from the MG Car Club's online shop. For more information, the latest updates, and to book tickets, visit www.mglive.com.
 
Comments
Author

Keith Moody
Latest