Iconic 1925 3-litre Bentley in Historics 23rd November Auction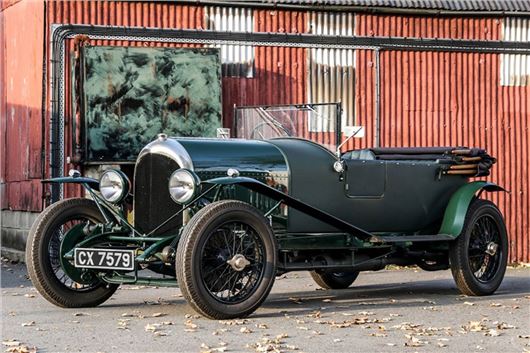 Published 08 November 2019
Historics 2nd November auction at Mercedes Benz World, Brooklands features a lovely 1925 3-litre Bentley tourer with the Vanden Plas body style we all picture in our minds.
Its body isn't original, but that doesn't make it any less lovely and desirable. Delivered in 1925 to Mr. Eric D Mackintosh, this Bentley started life as a saloon with division by Rippon. Its four-seater  Vanden Plas style tourer body was fitted in 1952. One foggy night, in the early 1950s it stuck in 3rd gear and the driver sold it to a garage in Slough, the owners of which then kept it ever since. It starred as Douglas Bader's car in the movie 'Reach for the Sky', and remained in storage until the garage was sold in 2007. The family then decided to restore it and "got a bit carried away" spending in excess of £150,000 over 4 years with Elmdown Engineering of Hungerdford. The engine starts immediately and runs extremely well. This Bentley has not been offered for sale for over 60 years and is therefore a once in a lifetime opportunity. It is estimated (very conservatively) at £180,000 to £220,000.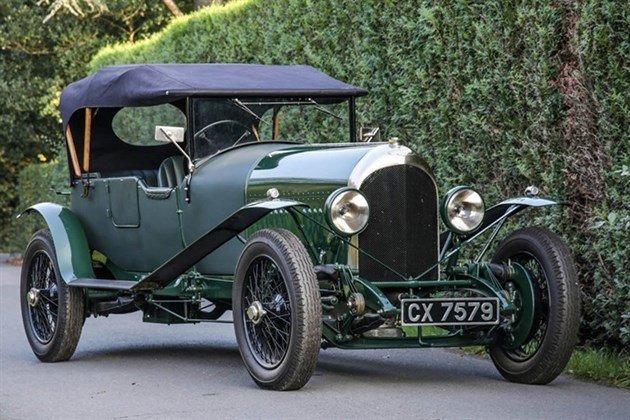 Historics 23rd November auction at Mercedes Benz World, Brooklands, Weybridge features an outstanding selection of 155 interesting cars with considerable potential for investment or pleasure or both.
The sale starts at 10.00 on Saturday 23rd November 2019.
Viewings: Thursday 21st November 2019 10am - 8pm and Friday 22nd November 2019 10am - 5pm 
Catalogues at £30 each admit two, from https://www.historics.co.uk/about/purchase-a-catalogue
Comments
Author

Honest John
Latest