'Whizzo' Williams' car collection to go under the hammer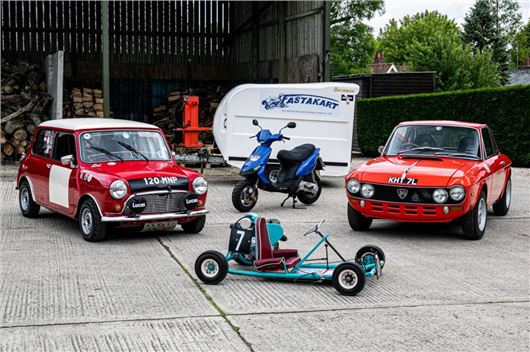 Published 24 June 2019
A collection of cars owned by the late Barrie 'Whizzo' Williams is going under the hammer. The collection, which includes Whizzo's Mini Cooper 1071S and a 1972 Lancia Fulvia, will be auctioned at the Silverstone Classic sale on 26-28 July.
Whizzo, who passed away in September 2018, was universally known and loved throughout the motorsport fraternity and was very well known for his exuberant antics on track, which he always delighted in talking about.

Perhaps Whizzo's most famous car is the 1964 Mini Cooper 1071S, which he ordered from his hospital bed after an accident and received just three weeks later - despite the six month waiting list.

In 1964 Barrie entered 120 MNP into its first rally, the International Welsh Rally, as a private entry, which he and his co-driver John Griffiths famously won. This was the first international win by a Cooper S and came before Paddy Hopkirk's works win in Monte Carlo the same year.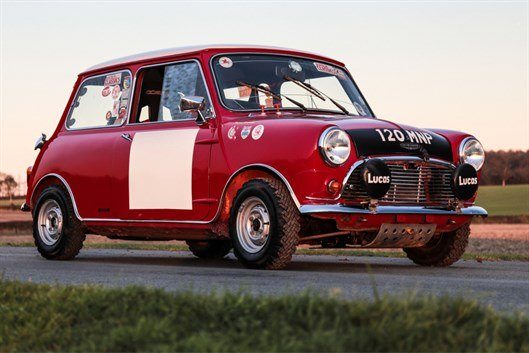 Barrie continued to use the Mini for the next two seasons, competing in major rallies both in the British Isles and abroad. In 1965 Barrie sold the Mini to a friend, who in turned sold it to another friend.

Some years later an opportunity arose for Barrie to buy back 120 MNP, which he did and restored the car back to the 1964 Welsh Rally specification sourcing and using original components. He also spent some time sourcing all the original paperwork which had been separated during the sales, they were found complete in the loft of a previous owner's ex-wife.

Over the years Barrie used the car regularly as a road car and often went for lunch in it to the BRDC, where he was a member. Estimated at £60,000 to £80,000, this is a wonderful car, cherished and loved by a man who had huge fondness for British motorsport.

Guy Lees-Milne, Silverstone Auctions general manager, said, 'Barrie was an exceptional racer who touched the lives of many people with his larger than life character. We are honoured to be auctioning this history making and very special car at our Silverstone Classic sale.'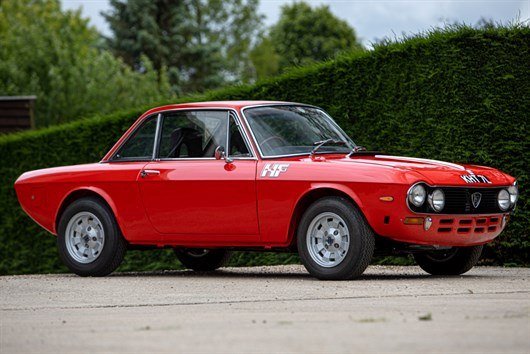 The second car from Whizzo's estate is the 1972 Lancia Fulvia. This is the Series II HF and according to the history file, the previous owner had the car restored by IN Racing, a classic sports car restoration specialist, over four years with documentation confirming this. The car has been finished to an excellent standard in the correct Rosso with a black leather interior and the engine bay that is almost in concours condition.
For more information, visit the Silverstone Auctions website.
Comments
Author

Keith Moody
Latest