Amazingly Diverse Entry in Historics 13th July Classic Car Auction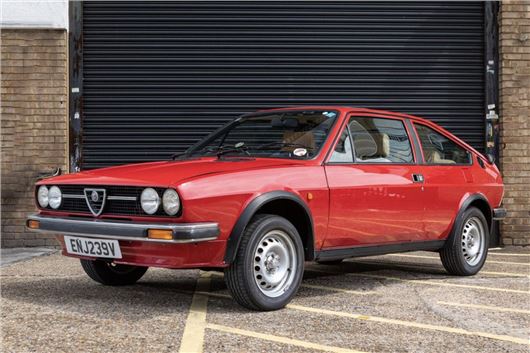 Published 28 June 2019
Historics always surprises. But its 13th July auction offers more unusual and rarely seen cars than ever before. This list is a bit esoteric. I've left out the usual Jaguars, Mercedes, Porsches, Ferraris, Triumphs, MGs and Aston Martins. Plenty of them too in the 180 lot entry. Here  I'm merely showing you what caught my eye. 
1979 Alfasud 1.5 Sprint. Back in the 1970s the Alfasud was the finest handling front wheel drive you could buy and the Alfasud Sprint was the best of the best. Golf GTIs were quicker on the straights, but left in the dust on the corners. Sadly they were built of flawed Russian steel and could dissolve before your very eyes. But this one didn't. With just 34,510 miles it's almost completely original and comes with all manuals, service book, history V5C and current MoT. It's being sold at No Reserve.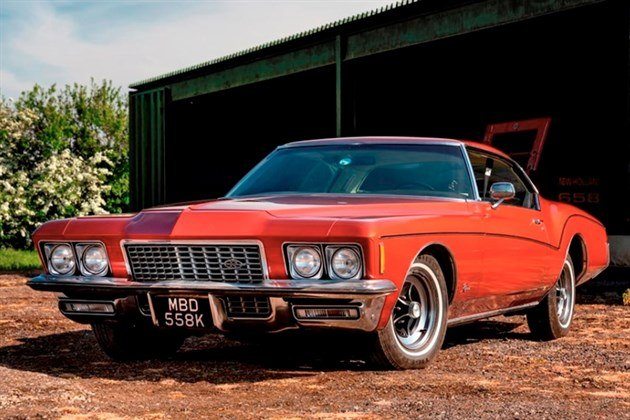 1972 Buick Riviera. The boat-tail of 1972 is the most spectacular Buick Riviera and now the most coveted. Sergio Pininfarina even declared it "one of the most beautiful American cars ever built." Running well and last MoTd to October 2018, putting it back on the road should be no problem. Sold at No Reserve.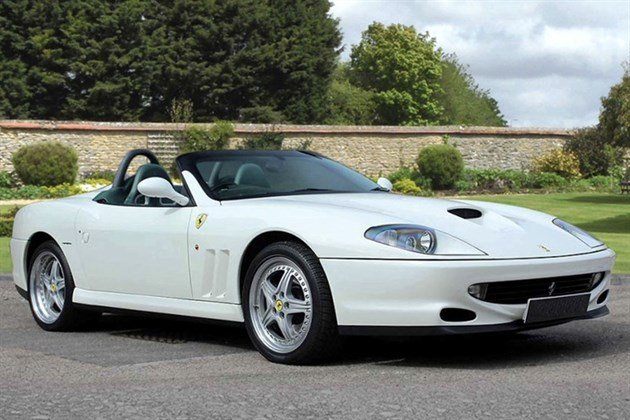 2002 Ferrari 550 Barchetta 6-speed manual. One of the last 550s and the rare Barchetta of which only 42 RHD examples were made. This collector's showpiece has 3,250 miles on the odometer. It is estimated at £250,000 to £285,000.
1968 Honda S800. Honda's first spots car, the diminutive S800 boasted a 70HP 4-cylinder 4-carburettor 791cc engine that revved to 10,000rpm. Only 96RHD S800s were ever made and only 15 were exported to the UK making this immaculate example extremely rare. Estimated at £18,000 to £22,000.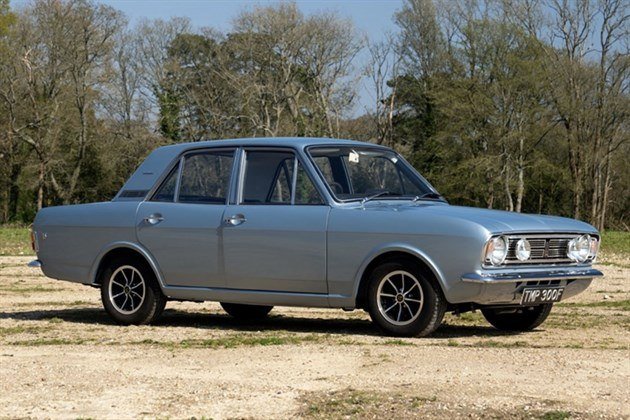 1968 Ford Cortina Savage. The Uren Savage was a Mk II Cortina fitted with a 3.0 litre Essex V6 from the Capri. They were commissioned by Willment race team boss Jeff Uren and built by Weslake Engineering. Only around 900 Mk IIs were ever built. Power outputs ranged from 140 – 210HP. This very fine example is estimate at £38,000 to £42,000.
Other fast Fords in the sale include a 1969 Lotus Cortina Mk II and a 1971 Escort Twin Cam featured here.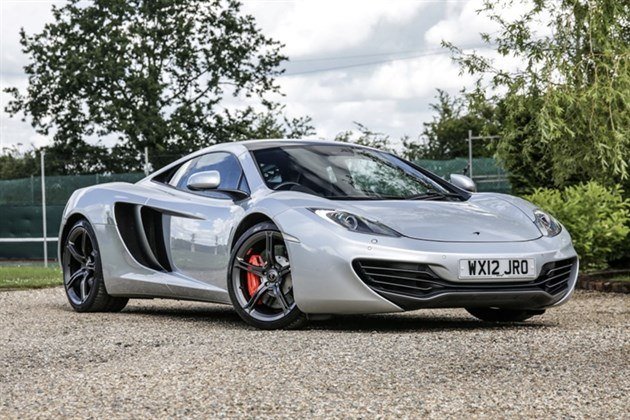 2012 McClaren MP4-12C. The first of the McClaren supercars hand-built at Woking with 600HP 3.8 litre twin turbo V8 and just 1,380kg to pull along. O-60 in 3.1 seconds. This car has been serviced annually by McLaren dealers and updated with the latest RSR infotainment software. Very reasonably estimated at £68,000 to £79,000.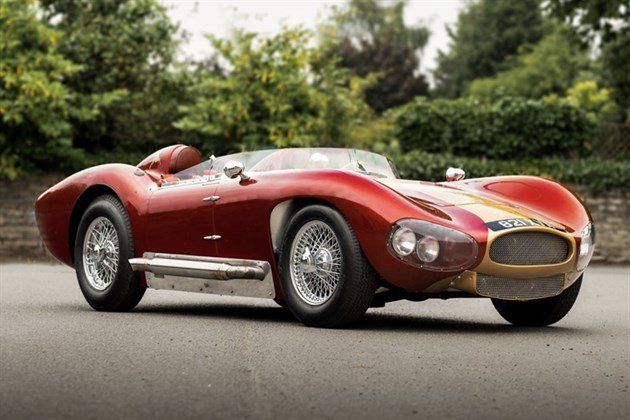 1959 Bocar XP-5. Created by aeronautic engineer and racer Bob Carnes in Colorado in the late 1950s and early 1960s, Bocars were built for competition but could also be road legal. With its 283ci Corvette engine the Bocar XP-5 has a top speed of 160mph. After a fire destroyed Carnes shop very few Bocars remain. This one is estimated at £80,0009 to £110,000.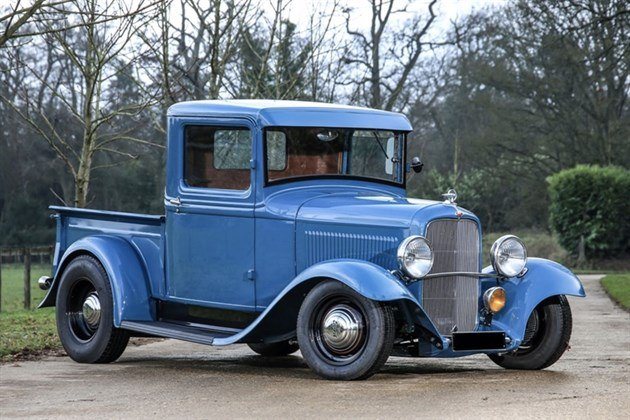 1932 Ford Model B pick up. Ford's first V8 and the most coveted Ford among hot rodders, this original steel-bodied pick-up runs a 401 cubic inch 1961 Buick 'Nailhead' V8 and 5-speed Tremac manual transmission. It is estimated at £38,000 to £47,000.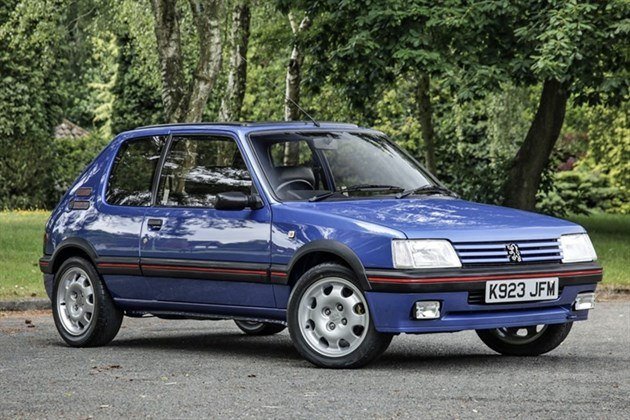 1992 Peugeot 205 GTI 1.9. A late Miami Blue, non-catalysed example of the best GTi ever built, this car appeared on BBC Top gear driven by Ben Collins Stig. Very clean indeed and estimated at £14,000 to £18,000.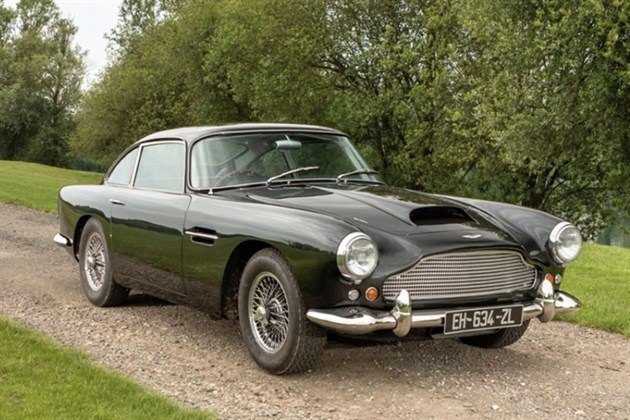 1961 Aston Martin DB4 Series III. Only one Aston Martin DB in this sale compared to three in May, this lovely matching numbers RHD car in dark Gun Metal had an engine rebuilt in was 1994 and retains its original red leather interior.  It is estimated at £370,000 to £390,000 (A 1960 Mk II made £397,600 inc. in the May sale.)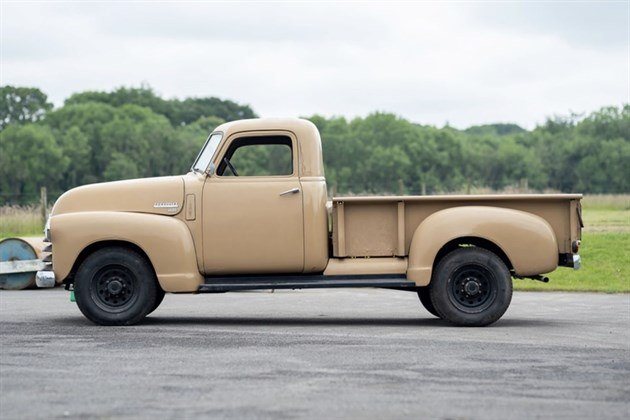 1950 Chevrolet 3600 stepside pick-up. Looking like a run of the mill farm truck, this 3600 has Chevrolet 327 V8 under the hood and a 4-speed Muncie manual transmission. Import paperwork is complete, MoT passed and it has been allocated YVL 861 by the DVLA. It is estimated at £11,500 to £13,500.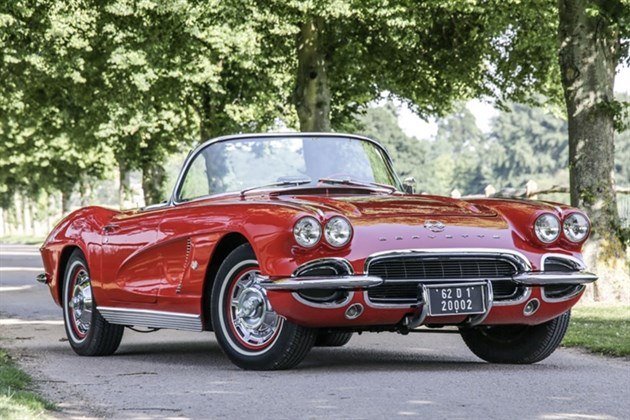 1962 Chevrolet Corvette C1. One of the last C1s with the same tail as the 63 Stingray. This has the 340HP 327 V8, 'four on the floor' and just 32,000 miles on the odometer. It is estimated at £54,000 to £65,000.
1922 Mack New York Fire Truck. Seemingly built of cast iron, with radiators Renault style behind the engines, 'Bulldog' Macks were the most famous American trucks. This one was rescued in 1972, rebuilt, shipped to the UK, then properly restored. It is estimated at £13,000 to £18,000.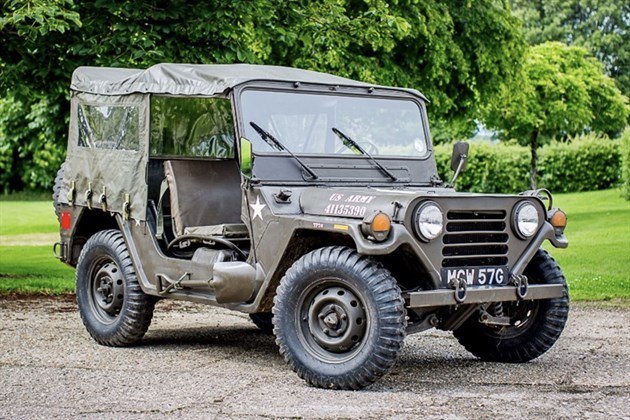 1968 AMC Mutt Jeep M151 A2. Ford was awarded the contract to come up with a modern replacement for the 1941 GPW and the M151 was the eventual result. AMC was awarded the contract to build them and the rear suspension was significantly improved for the A2 version, which this is. Very cute, more up to date and a lot cheaper than a GPW it's estimated at £10,000 to £14,000.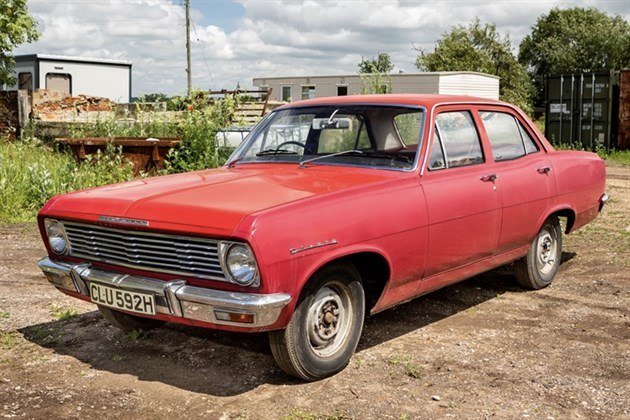 1970 Vauxhall Cresta 3.3 Powerglide. A rare survivor, part of a private collection and seemingly overlooked for many years. Only two owners and reading only 36,251 miles, but needs recommissioning to put back on the road. No Reserve.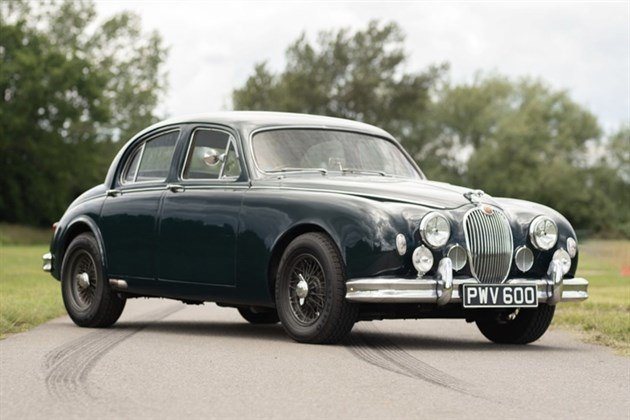 1957 Jaguar 3.4/4.2 Mk 1 Lenham 'Fast Road'. Great looking example of a modified Mk I with 4.2 XJ engine, louvred bonnet, Mk II manual/overdrive grearbox, power steering and interior retrimmed in green leather. Estimated at £28,000 to £33,000.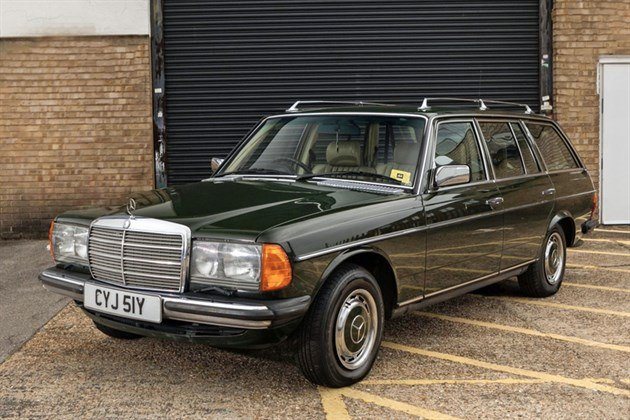 1982 Mercedes-Benz W123 280TE 7-seater automatic. Very nice example of a 280TE with additional rear-facing seats in the load area. Reading 109,000 miles and estimated at £10,000 to £14,000.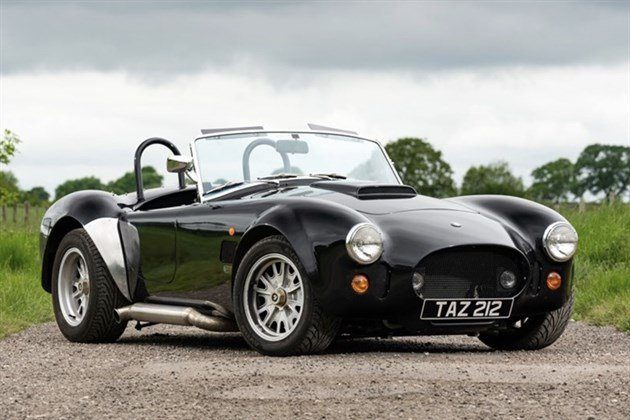 Lastly, to my mind, car of the sale, a year 2000 AC Cobra 212 S/C. With 1960s AC Cobras fetching millions of dollars in the USA and even decent replicas rising in value, this genuine Cobra 212 S/C is estimated at £80,000 to £100,000.
In 1996, AC, based at Brooklands, developed the CRS Carbon Road Series with a somewhat disappointing 220HP 302 cubic inch pushrod V8 from the Ford Crown Victoria. This was hugely improved by the AC 'Superblower' with the addition of a supercharger that put out 355HP and 522Nm torque. But the finest version of all was the 212S/C fitted with the brilliant, much lighter, 3.5 litre twin-turbo 355HP/400Nm V8 from the Lotus Esprit V8.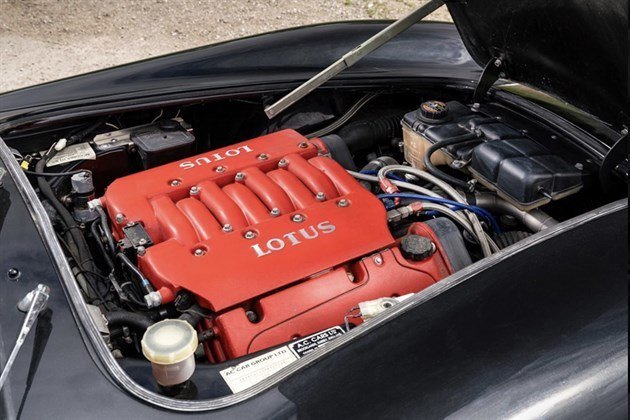 Power is fed through a 6-speed Tremac T56 manual gearbox to a BTR Hydratrack limited slip diff and, at the time, AC claimed that the 212 S/C was the world's fastest accelerating production car (0-60 in 4 seconds). A dealer is asking £160,000 for a 1999 Superblower and 'TAZ 212' is one of only two RHD examples of the 212 S/C in the world so the auction estimate of £80,000 to £100,000 may well be an underestimate.
Historics Grand Summer Sale will be held at Brooklands Museum, Weybridge (very close to where the 212/S/C was built) on Saturday 13th July.
Viewings Thursday 11th and Friday 12th July.
Admission by catalogue only.
More, and the latest online catalogue, at Historics
Comments
Author

Honest John
Latest
Compare classic car insurance quotes and buy online. A friendly service offering access to a range of policies and benefits.

Get a quote