Aston-Martin DB6 sells for £554,000 at Historics May 18th Auction.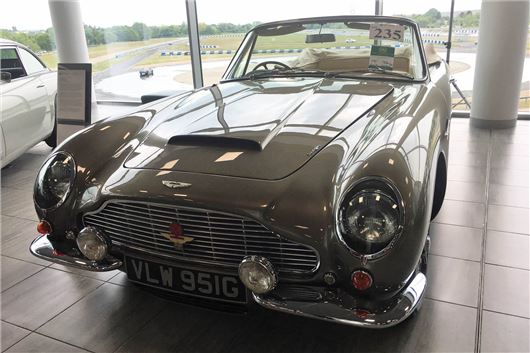 Published 18 May 2019
The 1968 Aston Martin DB6 Volante automatic sold for £554,000, the 1960 Aston Martin DB4 SII manual sold for £355,000 and the 1964 Aston Martin DB5 manual looked set to sell for £450,000 +. These prices are plus commission that may have been negotiated. All were RHD cars.
On a day of newspaper headlines predicting months more Brexit and governmental chaos, it could be that the wise money was getting out of plummeting Sterling and into classic cars. 
Full abbreviated results below, but auction commission, usually 10% + VAT (so 12%) has not been added.
Plussed up with commission and VAT on commission, the Aston Martin DB6 Volante sold for £619,400.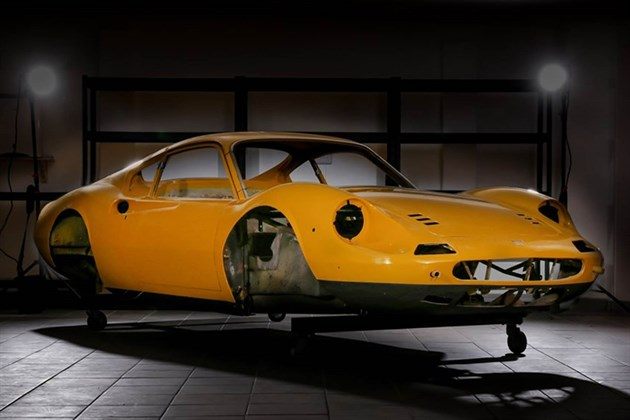 The 1976 Ferrari Dino 246 in pieces as a restoration priject sold for £212,800.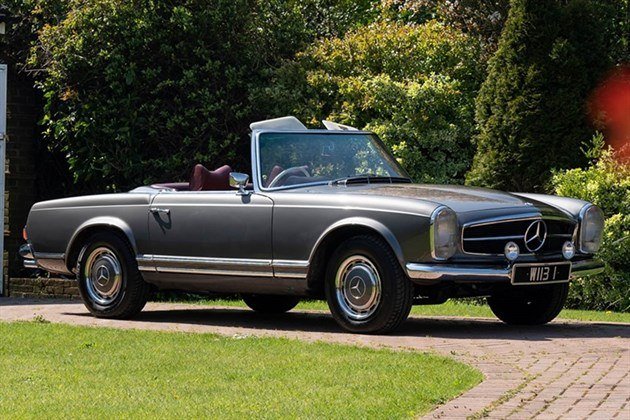 A lovely 1968 Mercedes-Benz 280SL with the very desirable modification of a 5-speed Getrag manual transmission sold for £96,320.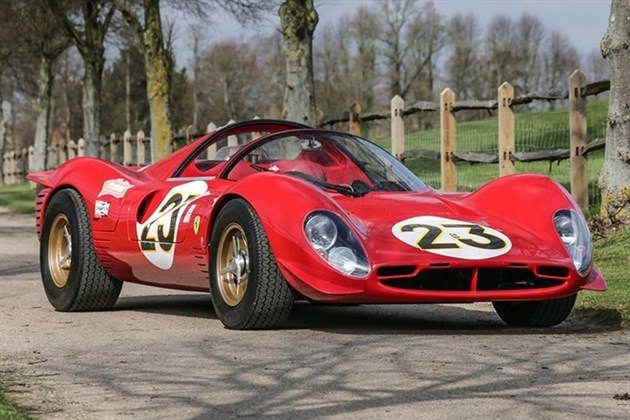 An extraordinary 1967 Ferrari 330 P4 Evocation sold for £68,880.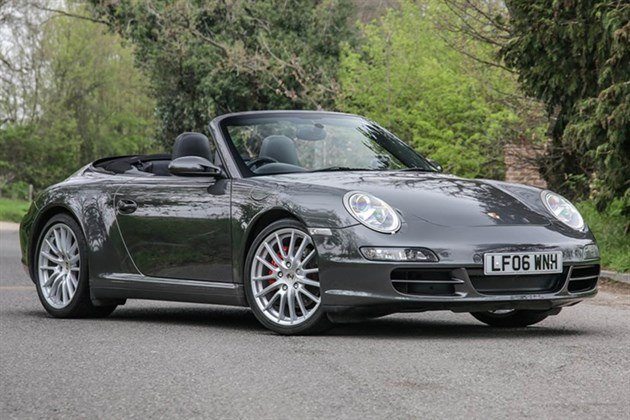 A 2006 Porsche 911/997 Carrera 4 cabrio sold for a sensible £37,520 inc.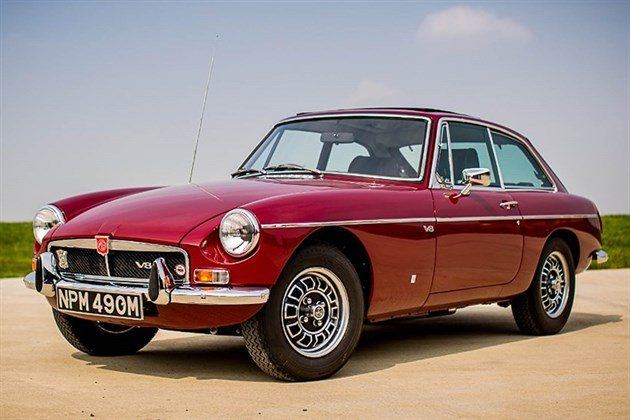 And a 1973 MGBGT V8 in outstanding "better than new" condition made a record £33,600 inc.  
(S = Sold. P = Provisional: bid referred to vendor)
101 2CNH Numberplate      est £4,000 - £6,000 £1,250 P  
102 5XH    Numberplate      est £12,000 - £15,000 £5,000 P
103 1CNH Numberplate      est £12,000 - £15,000 WITHDRAWN
104  250M Numberplate      est £32,000 - £36,000 £37,000 S
105  REN1 Numberplate      est £58,000 - £68,000 Low Bids
106 1955 Ariel NH350                    No reserve        £3,000 S
107 1969 BMW R69 S          est £5,000-£8,000      £13,000 S
108 1961 Triumph Tiger Cub          No reserve       £6,000 S
109 1969 BMW R60             est £5,000-£8,000       £9,000 S
110 1973 Yamaha FSI-E                 No reserve       £5,250 S
111 1953 Ariel Square Four est £9,000-£12,000     £9,500 S
112 1977 Royal Enfield Silver Bullet No reserve      £5,000 S
113 1964 BSA C15 SS80                  No reserve      £4,000 S
114 1992 Talbot Camper Express    No reserve      £7,000 S
115 1988 MB 190E 2.3 Cos  est £11,000-£16,000  £16,000 S
116 2001 BMW 330ci                        No reserve     £5,000 S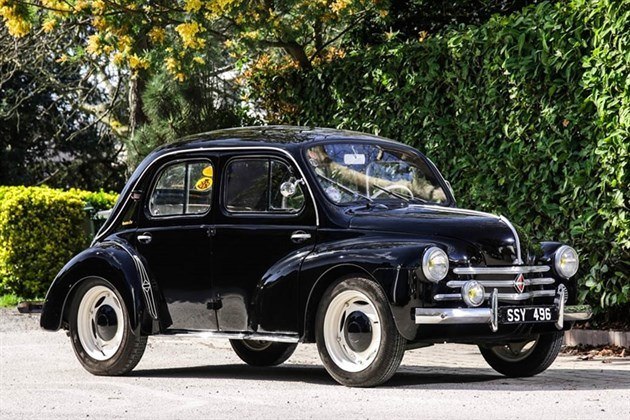 117 1955 Renault 4CV                      No reserve     £5,500 S
118 1977 Bentley T2              est £9,000-£11,000   £12,000 S
119 1975 Triumph TR6          est £9,000-£12,000   £12,000 S
120 1994 Bentley Turbo R      est £10,000-£14,000 £7,000 P
121 1948 Bedford 30cwt K      est £13,000-£16,000 £9.000 P
122 2001 Porsche Boxster 986          No reserve     £4,500 S
123 2010 Jaguar XK Portfolio est £18,000-£22,000 £16.000 P
124 1979 Austin Mini 1000     est £11,000-£15,000 £13,500 S
125 1983 Audi Quattro WR     est £20,000-£23,000 £20,000 S
126 1975 Alfa 2000 Spider      est £10,000-£15,000 £16.500s
127 2002 Smart Crossblade    est £8,000-£12,000  £11,500 S
128 1984 Mercedes 500SL                No reserve     £23,000 S
129 1952 MGTD                      est £14,000-£17,000 £13,750 S
130 1995 BMW M3 (3.0 litre)   est £12,000-£16,000 £14,500 S
131 1975 Toyota FJ V8            est £18,000-£20,000 £12,500 P
132 2004 BMW 318i cabrio                 No reserve     £3,750 S
133 2003 Mercedes-Benz S500          No reserve     £6,500 S
134 1972 FIAT 500 Abarth Ev  est £11,000-£14,000 £7,000 S
135 1986 Rolls Camargue        est £40,000-£50,000 WITHDRAWN
136 2006 Bentley Flying Spur   est £17,000-£21,000 £17,000 S
137 1953 TriumphTR3              est £18,000-£22,000 £22,500 S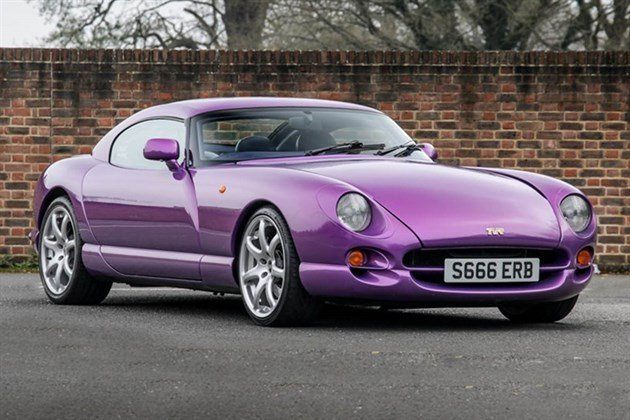 138 1999 TVR Cerbera Spd 6   est £15,000-£19,000 £14,500 S
139 1976 Zagato Zele EV          est £10,000-£13,000 £9,500 S
140 1993 Range Rvr Vogue Tdi est £7,000-£11,000 £11,500 S
141 1970 Austin Pick-up                    No reserve        £8,500 S
142 1997 Aston Martin DB7      est £19,000-£24,000 £13,500 P
143 1980 VW T25 Camper                No reserve         £4,200 S
144 1992 Jaguar XJR-S            est £15,000-£18,000 £15.000 S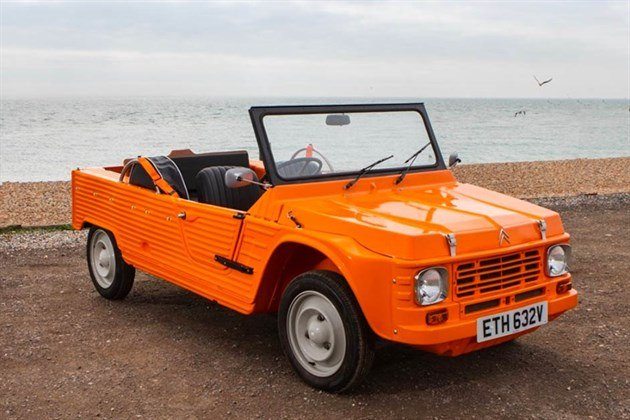 145 1980 CitroenMehari            est £10,000-£14,000 £16,500 S
146 1967 Ferrari 330P4 Evo      est £48,000-£56,000 £61,500 S
147 1965 TriumphTR4A                     No reserve        £20,000 S
148 1970 TriumphTR6               est £11,000-£12,000 WITHDRAWN
149 1970 FIAT Gamine Vignale est £16,000-£19,000 £10,500 P
150 1967 Ford Mustang GTA     est £50,000-£60,000 £41,000 S
151 1979 Vauxhall HSC 2300     est £16,000-£18,000 £15,000 S
152 1970 Bentley T1                   est £9,000-£11,000  £7,500 S
153 1969 MGB Roadster                    No reserve        £5,500 S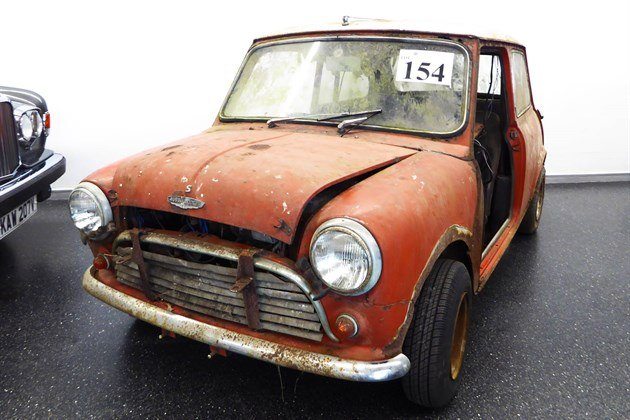 154 1966 Austin Mini Cooper S  est £14,000-£18,000 £17,000 S
155 1986 Jaguar XJS Jubilee     est £10,000-£15,000 £11,000 S
156 1998 Porsche 911/996 C2   est £15,000-£18,000 £15,500 S
157 1958 MB 220S Race car      est £25,000-£29,000 £25,500 S
158 1960 Alfa Giulietta Sprint      est £38,000-£45,000 £35,500 P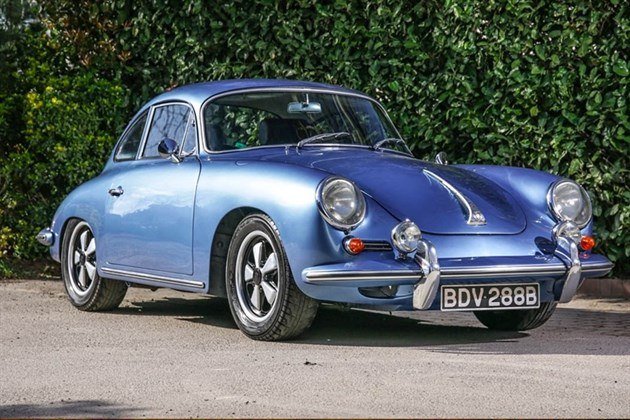 159 1964 Porsche 356SC           est £42,000-£55,000 £51,000 S
160 1990 Ferrari 328GTS           est £57,000-£62,000 £72,000 S
161 1970 MB 280 SL manual      est £75,000-£90,000 £78,000 P
162 1968 BMW 2002                   est £23,000-£28,000 £19,000 P
163 2005 Aston Martin DB9         est £19,000-£25,000 £21,000 S
164 1972 Ford Escort RSI600      est £48,000-£58,000 £36,000 P
165 1959 Lotus Elite in bits          est £45,000-£55,000 £50,000 S
166 1960 Alfa Giulietta Spider      est £24,000-£32,000 £35,000 S
167 1963 Mercedes 190SL          est £39,000-£47,000 £50,000 S
168 1988 Porsche 930 Turbo       est £78,000-£92,000 £76,000 S
169 2006 Aston Martin Vanquish  est £80,000-£100,000 £75,000 P
170 1972 Jaguar E-Type S3 2+2  est £39,000-£48,000 £39,000 P
171 1984 Ferrari 400i                    est £33,000-£38,000 £31,500 S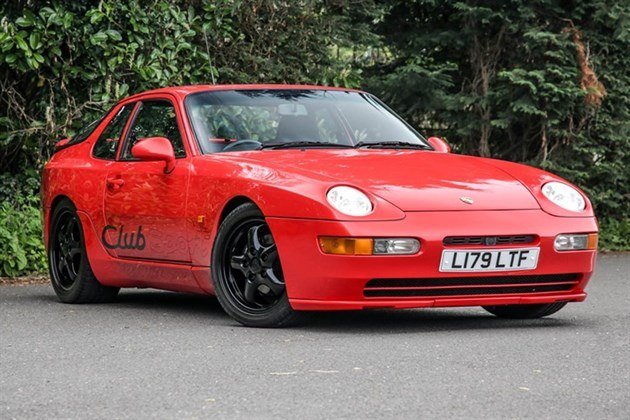 172 1994 Porsche 968 Clubsport  est £23,000-£28,000 £24,000 S
173 2005 MB McLaren SLR          est £175,000-£195,000 £157k P
174 2011 Ferrari California           est £52,000-£57,000 £59,000 S
175 1964 Morris Cooper S 1071   est £38,000-£43,000 £32,000 P
176 1935 Singer 9 LeMans           est £26,000-£30,000 £22,500 P
177 1970 Alfa 1750 Spider Velce  est £28,000-£34,000 £29,500 P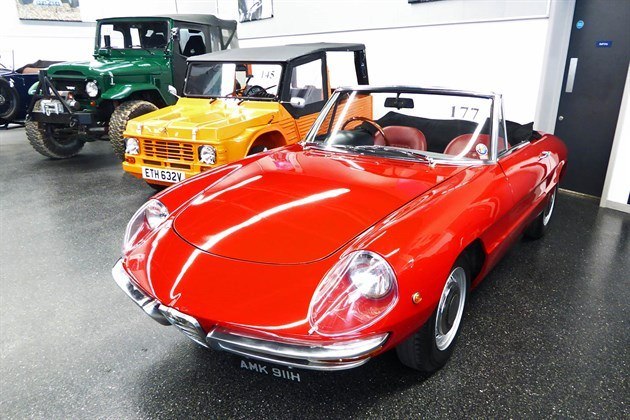 178 1973 JaguarE-Type 3 FHC    est £59,000-£65,000 £50,000 P
179 1974 Ford Capri RS3100       est £44,000-£49,000 £41,000 S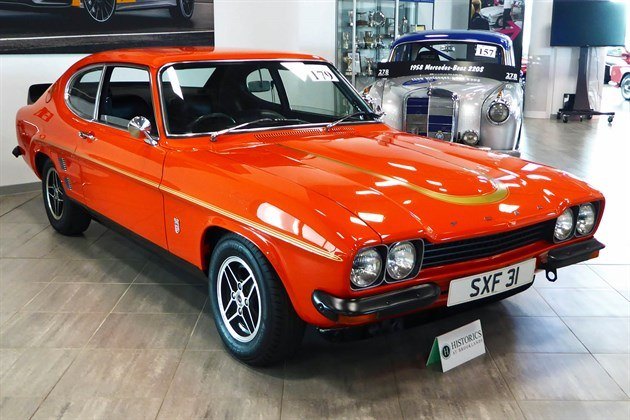 180 1970 Alfa Spider 1300 Jnr     est £28,000-£32,000 £30,500 S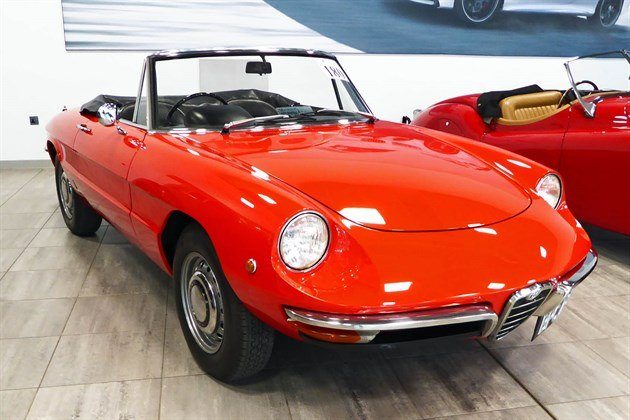 181 1973 Porsche 911T Targa     est £47,000-£55,000 W/DRAWN
182  1975 Rolls Corniche Conv     est £15,000-£20,000 £18,500 S
183 1991 Hupmobile B216            est £11,000-£15,000 £13,000 S
184 1963 Bentley S3 Saloon         est £17,000-£21,000 £25,000 S
185 1963 Triumph Spitfire GTR    est £18,000-£24,000 £18,500 S
186 1974 TriumphTR6                  est £13,000-£17,000 £9,500 S
187 2004 Mercedes SL55 AMG    est £19,000-£24,000 £26,000 S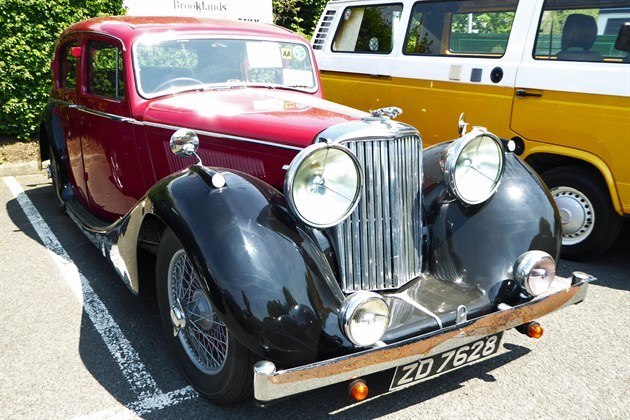 188 1946 Jaguar 3.5Litre Mk.IV               No reserve     £15,000 S
189 1979 Ferrari 308GTS             est £42,000-£48,000 £40,000 P
190 2002 Jaguar XJ8 Exec 3.2     est £10,000-£13,000 £6,750 S
191 1960 Alvis TD21 Series I        est £54,000-£64,000 £51,000 S
192 1969 Jaguar E-Type S2         est £73,000-£83,000 £68,000 P
193 2003 Bentley Continental GT est £17,000-£21,000 £23,000 S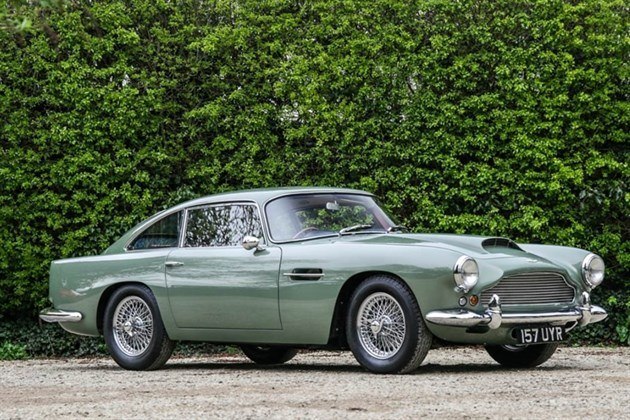 194 1960 Aston Martin DB4   est £380,000-£420,000   £355,000 S
195 1966 Jaguar E-Type SI         est £50,000-£60,000 £39,000 P  
196 1988 Ford Sierra Cosworth   est £21,000-£26,000 £24,500 S
197 1929 Vauxhall 20/60              est £24,000-£28,000 £26,000 S
198 1972 Porsche 911S 2.4   est £140,000-£160,000   £125,000 P
199 1990 Mercedes-Benz GWag est £14,000-£18,000 £16,500 S
200 1991 Aston Martin Virage      est £30,000-£34,000 £28,000 S
201 1996 Porsche 993 Turbo       est £83,000-£94,000 £76,000 P
202 1961 FIAT 600D Multipla       est £22,000-£30,000 £23,500 P
203 1956 Morris Cowley Tourer   est £8,000-£12,000 £12,000 S
204 1958 Chevrolet Corvette C1  est £55,000-£61,000 £59,000 S
205 2004 Lamborghini Gallardo   est £59,000-£69,000 £60,000 S
206 1957 Jaguar XK120 Rdstr    est £85,000-£100,000 £75,000 P
207 1935 Rolls Phantom III       est £110,000-£140,000 £70,000 P
208 1954 Rolls Silver Dawn          est £27,000-£31,000 £32,500 S
209  2008 MB-McLaren SLR rds est £240,000-£290,000 £240k P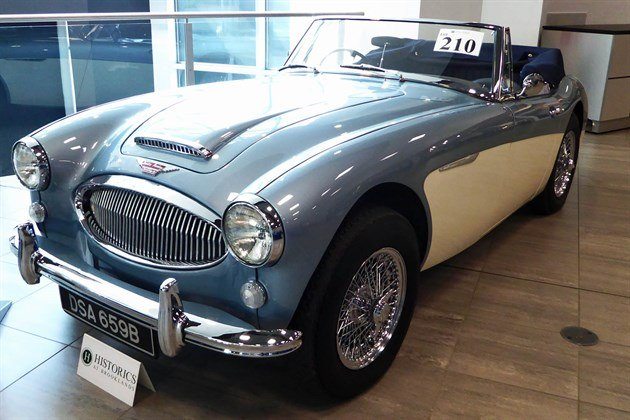 210 1964 Austin Healey 3000       est £55,000-£65,000 £76,000 S
211 1973 Aston Martin Vantage   est £69,000-£78,000 £60,000 P
212 1973 MGB GT V8                  est £13,000-£18,000 £30,000 S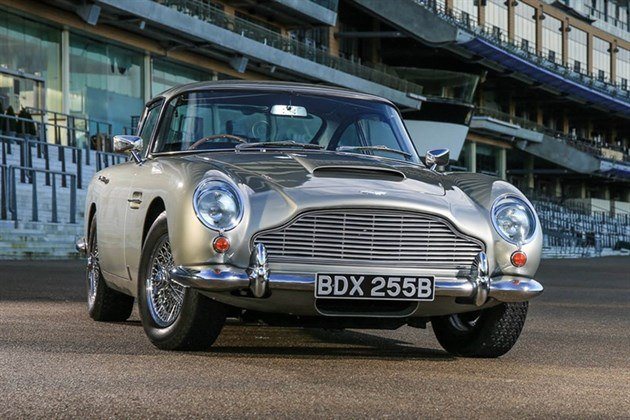 213 1964 Aston Martin DB5 man est £525,000-£575,000 £450k P
214 1960 MGA Roadster               est £32,000-£39,000 £24,000 P
215 1999 BMW Z3 M coupe          est £19,000-£24,000 £19,500 S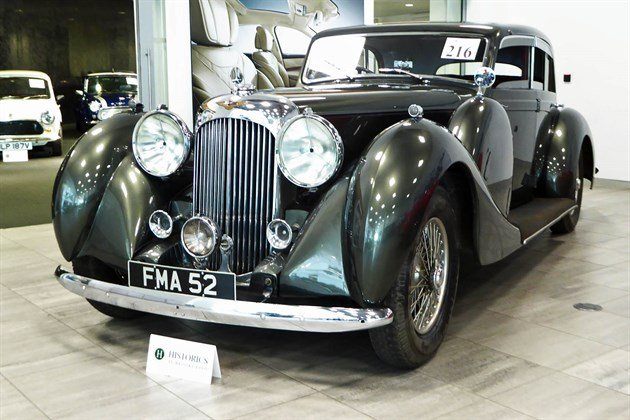 216 1938 Lagonda LG6 saloon     est £72,000-£85,000 £48,000 P
217 1968 MB 280SECoupé           est £25,000-£30,000 £22,500 P
218 1972 BMW 3.0CSL             est £103,000-£115,000 £90,000 P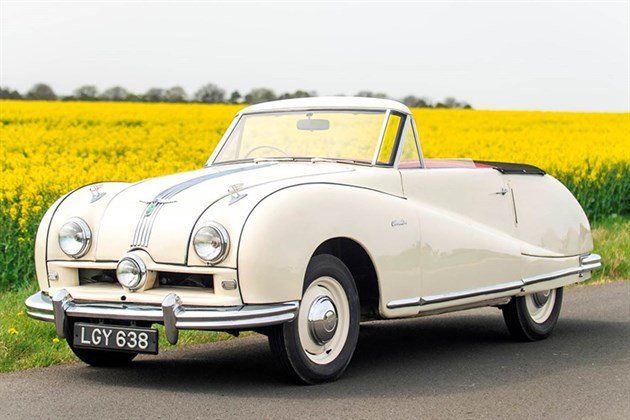 219 1950 Austin Atlantic conv        est £20,000-£25,000 £20,500 S
220 2004 Maybach 62                   est £48,000-£56,000 £37,000 P
221 2002 Bentley Azure                est £58,000-£68,000 £44,000 P
222 1964 Rolls Silver Cloud III   est £115,000-£135,000 £72,000 P
223 1958 Volkswagen Kombi         est £30,000-£35,000 W/DRAWN
224 1968 MGC Roadster               est £20,000-£24,000 £16,500 S
225 1984 Maserati Merak SS         est £75,000-£80,000 £55,000 P
226 1999 Rolls-Silver Seraph         est  £23,000-£28,000 £25,250 S  
227 1999 Caterham Seven             est £12,500-£14,500 £11.500 S
228 2000 Rover Mini Cooper          est £9,000-£12,000 £11,750 S
229 1976 Rolls Corniche 1A            est £42,000-£48,000 £40,000 P
230 1964 Mercedes 300SE Conv    est £52,000-£65,000 £54,000 S
231 1962 Porsche 356BT6 Conv   est £90,000-£120,000 £80,000 S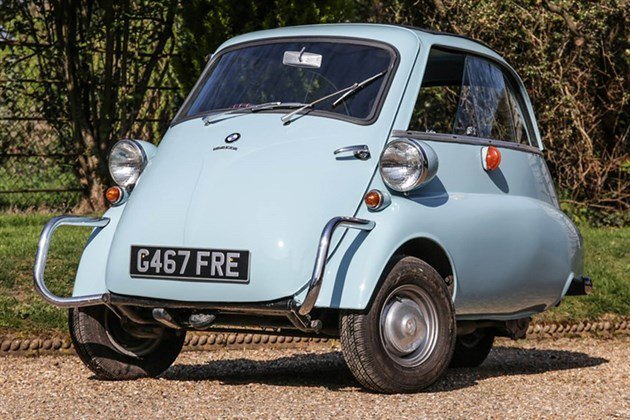 232 1959 BMW Isetta RHD             est £15,000-£19,000 £11,000 P
233 1968 Mercedes 280SL man     est £70,000-£85,000 £86,000 S
234 1958 Austin Healey 100/6        est £30,000-£40,000 £32,000 S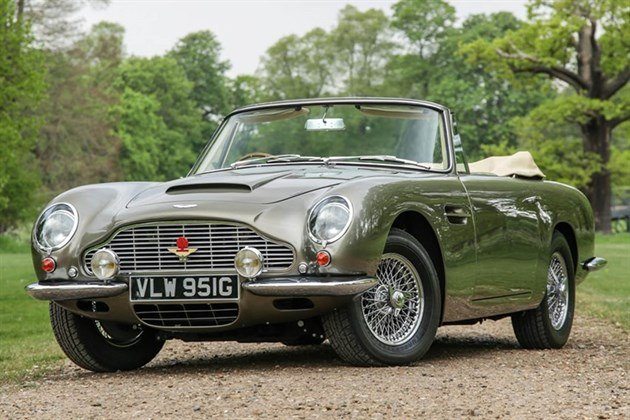 235 1968 Aston DB6 Volante          est £590,000-£670,000 £554k S
236 2006 Porsche 997 C2 cab         est £23,000-£28,000 £33.500 S  
237 1954 Mercedes 220A cab        est £79,000-£90,000 £69,000 S
238 1988 Mercedes-Benz 420SL   est £27,000-£29,000 £31,000 S
239 1960 Daimler Dart SP250        est £33,000-£38,000 £30,000 P
240  2004 Bentley Arnage              est £23,000-£27,000 £20,000 P
241 1973 Iso Rivolta Lele               est £29,000-£37,000 £29,500 S
242 1980 Bentley 2-Door MPW      est £60,000-£70,000 £70,000 S
243 1967 Alvis TD21                      est £28,000-£34,000 £26,500 P
244 2001 Aston DB7 Volante         est £29,000-£35,000  £26,0009P
245 1972 Ferrari Dino 246 in bits  est £135,000-£165,000 £190k S
246 1999 Aston Martin V8              est £66,000-£72,000 £63,000 S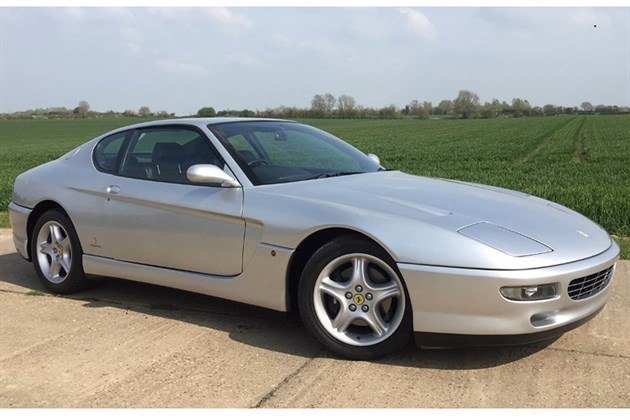 247 1996 Ferrari 456GT man        est £33,000-£36,000 £34,000 P  
248 1988 Jaguar XJS V12 Con      est £17,000-£20,000 £16,500 S
249 1988 Ferrari Mondial 3.2QV    est £24,000-£27,000 £27,500 S
250 1974 Porsche 911SC Turbo    est £12,000-£18,000 £18,000 S
251 1935 Rolls-Royce20/25                    No reserve        £11,000 S
252 1969 Mercedes-Benz 280SE   est £20,000-£24,000 16,000 P
253 1974 Rover P6 Estourer          est £9,000-£12,000 £8,750 S
254 1993 Mercedes-Benz 500SL   est £13,000-£16,000 W/DRAWN
255 1969 Rolls-Royce 2-Door        est £18,000-£22,000  £17,250 S  
256 1980 Maserati Quattroporte    est £11,000-£14,000 £8,500 P
257 1954 MGTF                             est £25,000-£30,000 £23,500 S
258 1989 Porsche 928 S4 auto      est £30,000-£33,000 £29,750 S
259 1973 Rover 3.5 P5B Coupé     est £14,000-£19,000 £17,000 S
260 1996 Jaguar XJS Coupé          est £9,000-£12,000 £10,250 S
261 1969 Ford F100 Stepside        est £22,000-£27,000 £19,000 P
262 1978 Cadillac Coupé de Ville   est £10,000-£14,000 £8,000 P
263 1973 Lancia Flavia HF             est £14,000-£18,000 £12,500 S
264 1996 Range Rover 2.5DSE      est £7,000-£12,000 £14,250 S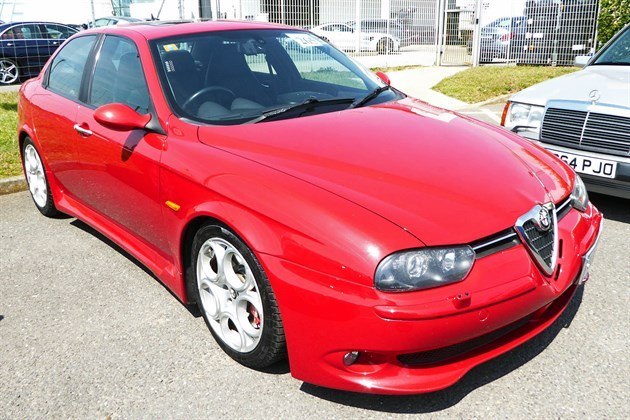 265 2004 Alfa 156GTA Selespeed             No reserve     £4,250 S
266 2004 BMW 330ci Williams        est £7,000-£11,000   £9,250 S
267 1972 Mercedes-Benz 250C      est £7,000-£11,000  £6,000 P
268 1992 Mercedes-Benz 260E               No reserve       £2,600 S
269 1986 Mercedes-Benz 500SEL           No reserve       £1,000 S    
270 1990 Jaguar XJS                      est £12,000-£16,000 £11,000 S
271 1996 TVR Cerbera V8              est £13,000-£15,000 £10,600 S
272 1998 Mercedes CLK 230 Eleg           No reserve        £1,600 S
273 1977 Rolls-Royce Shadow II     est £9,000-£11,000   £11,500 S
274 1988 Daimler Double Six           est £10,000-£12,000 £7,580 P
275 1991 BMW850i                                  No reserve         £5,500 S
276 1927 FIAT 503 Torpedo           est £12,000-£16,000 W/DRAWN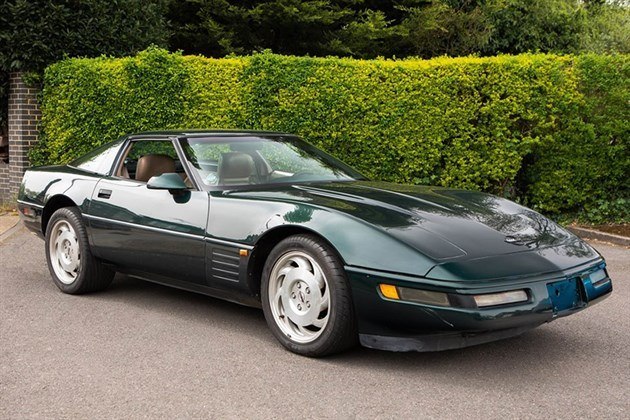 277 1998 Chevrolet Corvette C4              No reserve         £3,700 P
278 1999 Jaguar XJ8                               No reserve          £3,000 S
279 1990 Jaguar XJS Convertible   est £15,000-£18,000   £12,500
280 1990 Daimler Double Six          est £9,000-£11,000  W/DRAWN
Historics results with commission and updated results as they become available here
Comments
Author

Honest John
Latest