Two Stingray Corvettes and one C1 in Historics 22nd September Auction.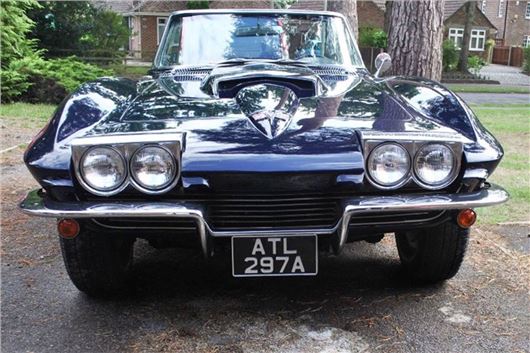 Published 02 September 2018
Two C2 Corvettes in one UK auction is rare enough but Historics also has a beautiful 1958 C1 in a fascinating list that now includes two Cadillacs, two Mustangs, three Aston Martins, four Alfa Romeos, five Rolls Royces, seven Bentleys, ten Ferraris, ten Porsches, fourteen Jaguars and sixteen classic Mercedes. Altogether 162 cars. Sale on 22nd September at Brooklands Museum, Weybridge, Surrey. Viewing Thursday/Friday 21st/22nd.
Imported from Florida in May 2018, the 1963 C2 350 manual in the lead photo is from the second year of Stingrays, comes with a sheaf of (paid) invoices and is UK registered with a V5C. It's estimated at £38,000 to £44,000.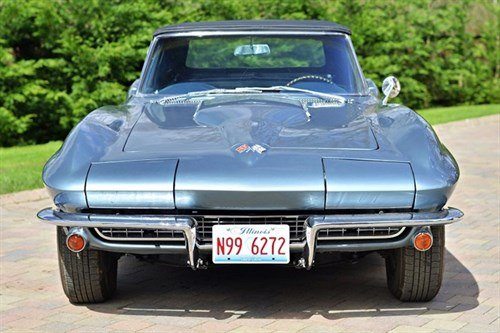 This later 1966 Corvette C2 manual roadster was restored in 2014 with its entire fibreglass body sandblasted and repainted. Suspension and braking were overhauled with new parts and new seals fitted throughout its 350 V8. Inside the car is all original and so is the soft top convertible roof. The car came to the UK via Germany in 2016. Still on its American registration it is supplied with the paperwork to register it in the UK, including the US title, an MoT test certificate which expires in April 2019, German import papers and a V55/5; the new owner will need to get a dating certificate and register the car on the NOVA system. It is estimated at £33,000 to £38,000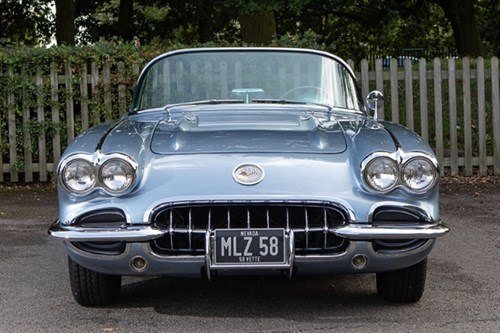 The 1958 C1 'boat tail' Corvette comes from the dry state of Nevada. Front drum brakes are sensibly converted to discs and it has a small block V8 under the hood with Powerglide automatic transmission. It is supplied with a removable hardtop, the original black US number plates and workshop manual and a UK V5C. Estimated at £69,000 to £74,000.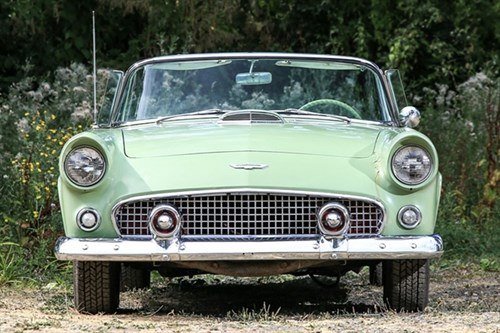 Competing against the Corvettes in the 1950s, this 1956 Ford Thunderbird automatic was recently imported from the US and a V5C application is currently being processed by the DVLA that should be completed prior to the auction. The green on green interior looks original and the chrome is good, though the exterior paint could do with some work. Supplied with a modified 'Porthole' hardtop, this Thunderbird also has a 'continental' spare wheel kit offering greater boot space. It is realistically estimated at £20,000 to £25,000.
Latest online catalogue for Historics 22nd September Sale at Brooklands Museum at Historics.
Comments
Author

Honest John
Latest