1966 Le Mans Ford GT40 for sale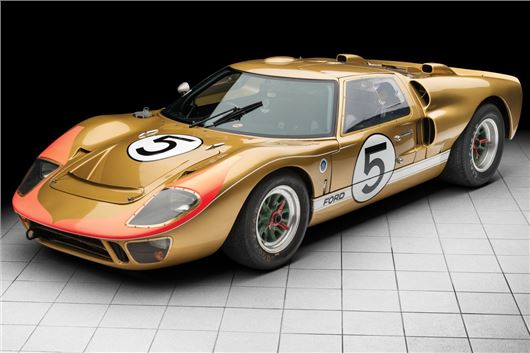 Published 19 June 2018
One of three GT40s that propelled Ford to its first Le Mans win is going under the hammer. Chassis P/1016 crossed the line at the 1966 24-hour race and will now be auctioned at RM Sotheby's Monterey, California, sale in August.
The number five car was driven by Americans Ronnie Bucknum and Dick Hutcherson, completing 348 laps and finishing third over all for the Holman & Moody racing team. Ford took first, second, and third overall with drivers Bruce McLaren and Chris Amon taking the win.
The GT40 was the Ford that beat Ferrari and the victory is regarded by many as the turning point in the Blue Oval's motorsport heritage.
The GT40 MkII was a development of the original Ford GT program, evolving to include a race-tuned 7.0-litre V8 engine, in a bid to create a 200mph mid-engined racer. Famously, the '40' part of the GT40 refers to the car's 40-inch height.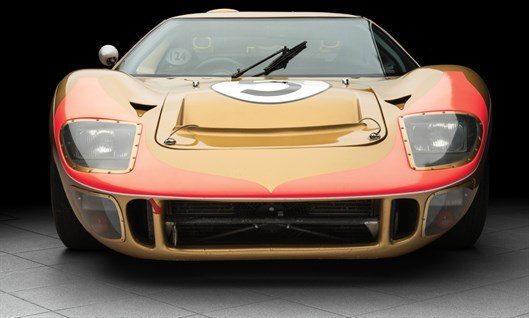 Compared to rival manufacturers on the grid – including Porsche, with its 906 model powered by a 1.9-litre 'flat-six' and Ferrari's 275 GTB Competizione cars equipped with a 3.3-litre V12 – the Ford powertrain was ahead of its time.
Ford Advanced Vehicles dispatched P/1016 on 11 September, 1965. Finished in the company's 1965 colours of white with a matte black bonnet, the car was sent to Sebring International Raceway before lining up at The Daytona 24 Hour Continental on 5-6 February, 1966.
There, the car was driven by Bucknum – this time paired with Grand Prix racer Richie Ginther – as the race length was increased to 24 hours – at Ford's request – in anticipation of Le Mans later that year.
Ford took the spoils of victory with its GT40s, but P/1016 did not finish - its automatic gearbox failed after 13 hours at 4:20am. This car remains the only example to have raced as an automatic model.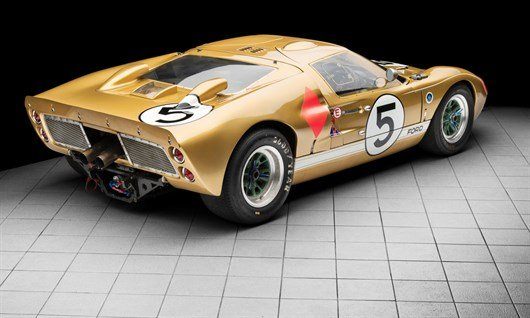 Alexander Weaver, RM Sotheby's car specialist, said, 'This Ford has been restored to the condition it raced in, which will be a vital consideration for any prospective buyer. Few cars can be considered gold standard, but this GT40 is, and will always be remembered as one of the Fords that finally beat Ferrari.'
After the success at Le Mans, chassis number P/1016 went on to race three more times: in 1967; again, at the Daytona 24 Hour Continental, in a Daytona test, and driven by Mark Donohue in the Le Mans trials.
The car has been featured in notable automobile collections and at shows across North America throughout its life, winning the 'People's Choice' award at Pebble Beach in 2003. Now restored to the same golden livery as it wore when it raced at Le Mans, the GT40 is estimated to sell for between $9,000,000 and $12,000,000 (around £7m to £9m) in Monterey.
Comments
Author

Keith Moody
Latest