Auction results: Barons Spring Classic 21 April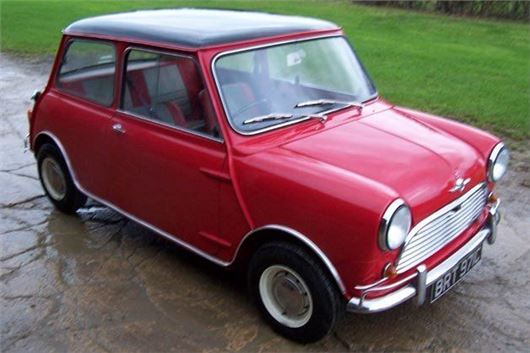 Published 26 April 2018
A 1964 Morris Mini Cooper S solf for just under £43,000 at Barons' Spring Classic Sale on Saturday, 21 April. Star lot at Sandown Park was a 1965 Mercedes 230SL Pagoda, which was eventually hammered away for £51,700.
Second past the post was the 1966 Jaguar E-type FHC restoration project. Stripped down, partially restored and ready for the new owner to complete and rebuild, this sold for £45,650. 
Early cars proved also popular, with the 1930 Nash 494 Straight Eight Sedan finishing closely behind the E-type, selling for £44,000. A 1926 Morris Cowley Bullnose, 1935 Talbot AC65 and 1933 Austin 10/4 all found keen new owners.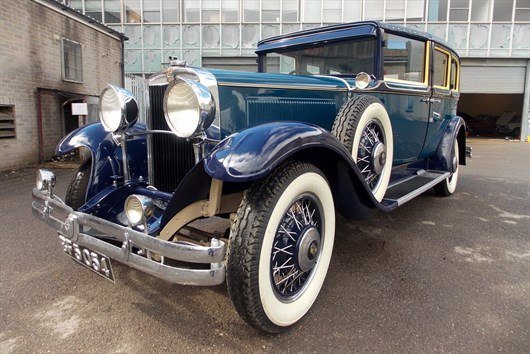 Among the cars selling for well over top estimate were the 1972 Triumph TR6 (£28, 325), the 1966 Jaguar MkII 3.8 (£22,500) and the 1970 MG CGT (£17,050).
Barons' auction manager Tim Gascoigne said, 'We sold an E-type restoration project for the second sale in a row, all four vintage cars found a new home, and there were some very strong prices achieved on a number of lots. Bargain of the day definitely has to be the XJ6 restoration project at £450, as the manual gearbox with overdrive is worth over £1000 alone.'
One interesting lot that won't take up much garage space was the complete, boxed collection of miniature BMW Art Cars, including the very rare #17 Jeff Koon BMW M3 GT2. The set sold for £3,300.
| | | | |
| --- | --- | --- | --- |
| Year | Make | Model | £ Sold @ inc |
| 1965 | Mercedes | 230SL | 51700 |
| 1966 | Jaguar | E-Type FHC | 45650 |
| 1930 | Nash | 494 Straight Eight Sedan | 44000 |
| 1964 | Morris | Mini Cooper S 1071cc | 42900 |
| 1972 | Triumph | TR6 | 28325 |
| 1966 | Jaguar | MKII 3.8 | 22550 |
| 1994 | MG | RV8 | 18700 |
| 1972 | Triumph | GT6 MKIII | 17325 |
| 1970 | MG | CGT | 17050 |
| 1975 | Triumph | Stag | 15750 |
| 1926 | Morris | Cowley Bullnose | 15125 |
| 1935 | Talbot | AX65 | 14850 |
| 1988 | Jaguar | XJS  V12 TWR Bodykit | 12100 |
| 2000 | Landrover | Defender 90 TD5 | 11880 |
| 1993 | Bentley | Turbo R | 11000 |
| 1990 | Porsche | 944 Turbo | 9906 |
| 1962 | Rover | 100 P4 | 8580 |
| 1996 | Mercedes | SL600 | 7920 |
| 2000 | Jaguar | XKR | 7920 |
| 1971 | Jaguar | XJ6 Series 1 4.2 | 7700 |
| 1990 | Range Rover | Classic 3.5 V8 | 7700 |
| 1964 | Rover | P5 3 Litre | 5940 |
| 1977 | Jaguar | XJS 5.3 Pre HE | 5610 |
| 1989 | Daimler | Double Six | 5500 |
| 1974 | Jaguar | XJ6 4.2 Series 2 | 5500 |
| 1998 | Jaguar | XK8 | 5500 |
| 1971 | Fiat | 125 Special | 5390 |
| 1992 | Ford | Granada Scorpio Cosworth | 5225 |
| 1975 | Mercedes | 280 E | 4950 |
| 2005 | Mercedes | SLK 280 | 4840 |
| 1996 | Mercedes | SL320 | 4200 |
| 1933 | Austin | Ten Four | 4070 |
| 1976 | Mercedes | 350 SE | 3740 |
| 1998 | Mercedes | SL320 | 3630 |
|   | BMW | Miniatures | 3300 |
| 1983 | Citroen | GSA Pallas | 3245 |
| 1976 | Suzuki | AP60 | 3025 |
| 1967 | Riley | Elf | 2640 |
| 1996 | Volvo | 850R | 2090 |
| 2001 | Audi | TT Quattro 180 Coupe | 2090 |
| 1999 | Mercedes | SLK 230 Kompressor | 1980 |
| 1973 | Fiat | 132 Special | 1650 |
|   | 50 FCX | Registration | 1375 |
|   | 33 CJX | Registration | 1250 |
| 2001 | Jaguar | XJ8 LWB Saloon | 1250 |
|   | 122 HTA | Registration | 935 |
Comments
Author

Keith Moody
Latest